Dame Glynis Breakwell resigns as University of Bath's vice-chancellor amid protest at her 'fat cat' salary
'The vice-chancellor should leave immediately to allow for a clean break and for Bath to start to recover its reputation for academic excellence'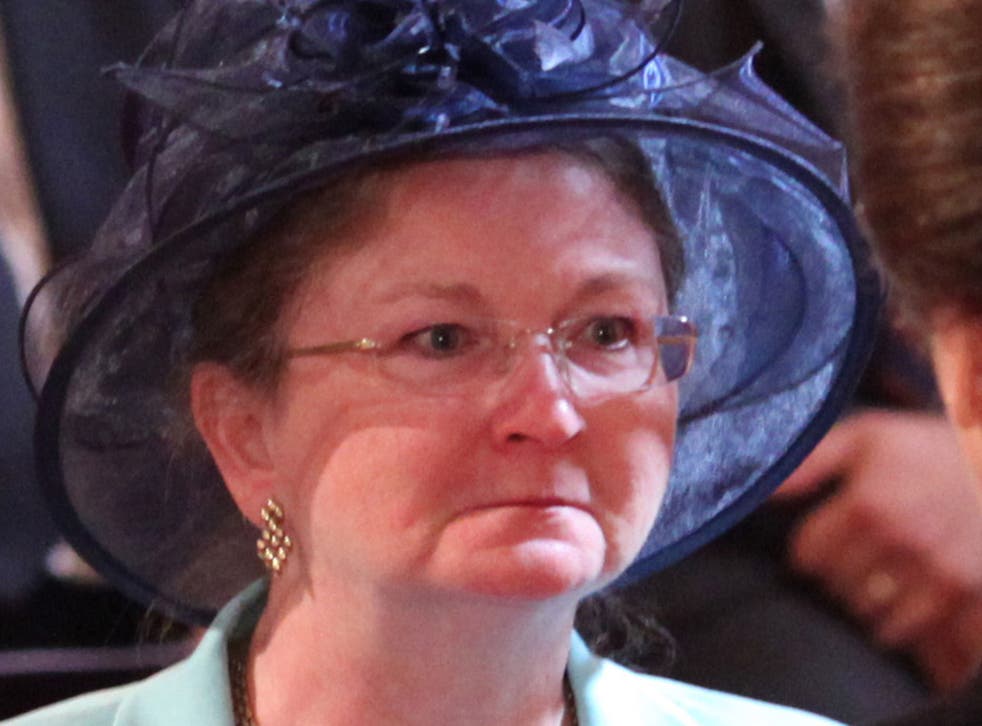 The UK's highest paid vice-chancellor is retiring from the University of Bath amid criticism over the institution's handling of senior staff pay.
Professor Dame Glynis Breakwell, who reportedly earned £468,000 in salary and benefits last year, is stepping down from her position in August
Her retirement announcement comes following months of criticism over her pay packet, with more than 300 staff calling for her resignation.
Last week, Dame Glynis narrowly survived a no confidence vote, in a secret ballot of the university's senate, which oversees the institution's academic work.
The university's student union held a vote of no confidence on Tuesday, while hundreds were due to march in protest at her pay on Thursday.
Dame Glynis will remain living in her university-provided accommodation in Bath until August 31, when she will take a sabbatical on full-pay.
She will formally retire in February 2019, when a car loan worth £31,500 will be written off, but there will be no payments for loss of employment or office.
The embattled vice-chancellor said that, by the time of her retirement, she would have been in post for 17 years, a third of the university's lifetime.
"During that time, I have served the University to the best of my ability and will continue to do so until the day I leave office," she said.
"Since 2001 the University has changed dramatically. It has almost tripled in size and is now among the top universities in the UK.
"It has had many great achievements in its first 51 years and it will go on to be even greater."
Dame Glynis earned £451,000 in 2015/16 including benefits.
A Freedom of Information request by the Bath Chronicle revealed that she received a pay rise of 3.9% in 2016/17.
This translated to an extra £17,589 - meaning she earned more than £468,000 in salary and benefits last year.
The motion, of no confidence in Dame Glynis, was defeated by 19 votes to 16 with two abstentions.
Four MPs previously resigned from roles at the university in protest at her salary.
They were: Andrew Murrison, MP for South West Wiltshire, Darren Jones, MP for Bristol North West, Kerry McCarthy, MP for Bristol East and David Drew, MP for Stroud.
Thomas Sheppard of the university's governing body said Dame Glynis had given "outstanding service to the University of Bath".
"She will continue to contribute to that ongoing success during her remaining months and through her academic work during her sabbatical," he added.
Students, staff and critics called for Dame Glynis to depart from the university with immediate effect.
In a joint statement, the University of Bath branches of the University and College Union, UNISON and Unite said the vice-chancellor "must go now".
They said Dame Glynis will receive more than £600,000 from the university until her departure - describing the sum as "an enormous reward for failure".
"Professor Breakwell has lost our trust and our confidence: she must go now," they said.
"Professor Breakwell will also have her 'car loan' written off. This loan, of £31,000, has never been repaid.
"There was never any intention that it would be paid off.
"We must now have real transparency on the contracts and incentives of senior managers."
The unions described news of Dame Glynis's retirement as "a starting point for thorough reform of the governance of this university".
"We have suffered a climate of fear long enough, and we are afraid no longer.
"Staff and students are ready to have a say in the running of the university and restore the values of higher education which have suffered so much in recent years," they said.
They called for Dame Glynis to step down from any active roles in the running of the university and its pension scheme.
The statement continued: "The Chair of Council and the rest of the Remuneration Committee should tender their resignations with immediate effect.
"Those who led us into this debacle cannot lead us out of it."
Sally Hunt, general secretary of the University and College Union, called for "much more transparency surrounding senior pay and perks".
"The vice-chancellor should leave immediately to allow for a clean break and for Bath to start to recover its reputation for academic excellence," she added.
"The vice-chancellor hanging around until 2019 and picking up well over half a million pounds makes no sense."
Writing on Twitter, former schools minister and Labour peer Lord Adonis described the terms of Dame Glynis's retirement as "outrageous".
"She is staying as a lame duck until next August & will then be on full pay for another six months ('sabbatical'), ie she will be paid about £700,000 to go.
"This is the real story," he tweeted.
He described her salary as "the worst example of fat-cat pay" but said "many others" are overpaid.
UK news in pictures

Show all 50
Labour councillor Joe Rayment, who represents Twerton in Bath, said that he was "not celebrating" news of Dame Glynis's retirement.
"Here we have someone who has brought a good university into disrepute being allowed to have a managed exit, a quarter of a million pound golden handshake and a free car," he said.
"The fact that the University Council have approved this just shows that they are far from fit for purpose.
"They must now be replaced wholesale and the new governance must give real power to staff and students."
He urged university staff and students to continue with their planned protest on Thursday.
Bath Students Against Cuts and Fees wrote on Facebook: "The demo is still very much on, and we're still very much angry."
The group described the terms of Dame Glynis's retirement as "unacceptable".
"She has to leave now and without further recompense for her greediness and ineptitude," it said.
"Breakwell's salary was the lightning rod where many student and staff issued coalesced, but we always understood that these issues run deeper, at a structural level."
The group called for all governors to resign and a "complete structural overhaul" of management procedures.
"Things should be run democratically with much more control from staff and students for this kind of scandal to never happen again," it said.
Press Association
Join our new commenting forum
Join thought-provoking conversations, follow other Independent readers and see their replies