University system geared towards foreign students could undermine our economy, says warns vice-chancellor
'We educate overseas students to compete against us', says Nigel Carrington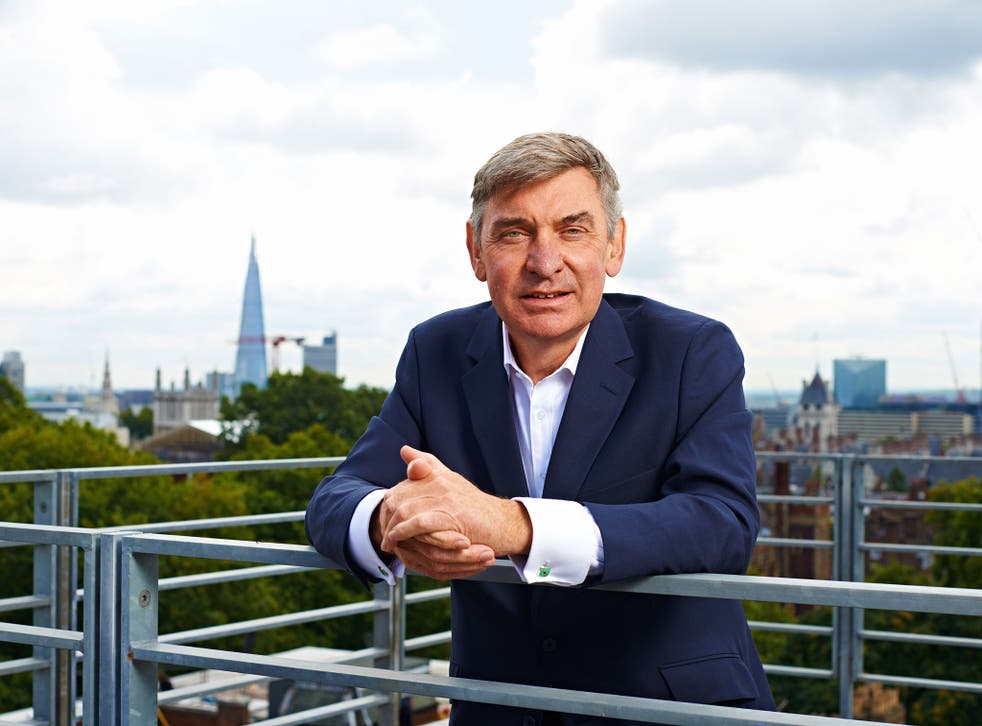 Universities are being forced to teach overseas students who return home with skills that help build their countries to compete against us, a leading vice-chancellor warns on Monday.
Nigel Carrington, vice-chancellor of the University of the Arts (UAL) in London, argued that more foreign students will need to be taken on because of universities' growing financial difficulties. This will ultimately undermine the economy, he said, as they often leave the UK with the skills they have learnt here.
Increasing student fees is another option, suggested Mr Carrington, who claimed that university leaders are already discussing whether the fee cap needs to be raised.
Research shows that the £9,000 cap on student fees introduced by the Coalition Government in 2012 will only be worth the equivalent of £7,700 by the time term starts in 2017 because costs have risen at a significantly higher rate than inflation.
In addition, UK students are already in the minority when it comes to post-graduate students with the majority now coming from China. Experts believe potential UK candidates are being put off by the debts they have already accrued as undergraduates.
Mr Carrington said that universities will need to teach more overseas students, who pay more for their education, if the fees are not increased.
"However, we don't allow these students to stop in the UK unless they find a job," he said, "so in the end what we're doing is providing a highly trained cohort, training them in the best system in the world to go home and build their creative industries to compete against us."
In an interview with The Independent, Mr Carrington said: "Vice-chancellors are beginning to start to talk about the impact of the fee cap.
"You've got to raise the fee cap or change the system for funding universities so you recognise the additional cost of teaching in somewhere like London or look at the nature of the equipment that's necessary.
"After all, it's a very different cost if you're teaching law in the north of London where your extra costs are really providing books for students than art and design in King's Cross when you have to make sure you've got the most up-to-date equipment."
Already voices have been raised about the need to raise fees beyond the £9,000 ceiling – the most prominent of them last year being Oxford University's vice-chancellor Professor Andrew Hamilton, who suggested they should more reflect the cost of providing courses – £16,000 a year in his university's case.
Former universities minister David Willetts has left his successor a decision over whether to opt for a system where universities are responsible for their students' loans – which, he argued, could raise extra cash, especially for the more elite universities. However, Mr Carrington said that was "unworkable" as they would have to write off debts, too.
On post-graduate students, he said that at present only about 25 per cent of those at the UAL were from the UK – with the largest group being Chinese. A similar picture emerges throughout the UK.
"I don't think we're going to start increasing our post-graduate numbers at least until you have a good loan system in place for UK students," he argued. As with overall student numbers, the answer could be in recruiting more international students, he added.
Mr Carrington was also worried about the Government's decision to lift controls on student numbers from next year arguing that universities would need extra cash to meet students' aspirations. He added that the UAL would not be increasing student numbers. "We haven't the space to put them in," he said.
He is also concerned that art and design may be squeezed out of schools as a result of all the rhetoric placing an emphasis on persuading more students to opt for Stem subjects (science, technology, engineering and maths). Initially, former Education Secretary Michael Gove's introduction of the new English Baccalaureate led to a decline in take-up of arts-based subjects – which do not count towards it. However, this year's figures show a slight revival.
"It will be really interesting to see what happens now Michael Gove has gone," he said. "The introduction of the English Baccalaureate really did see a big decline in numbers – but there has been increased demand for courses this year. It shows that students understand the value of these courses and taking creative subjects – but this has got to still be an area of concern."
The University of the Arts is made up of six colleges: Camberwell College of the Arts, Central Saint Martins, Chelsea College of the Arts, London College of Communication, London College of Fashion and Wimbledon College of Arts.
Join our new commenting forum
Join thought-provoking conversations, follow other Independent readers and see their replies