New voluntary code 'woefully inadequate' to curb excessive pay of university vice-chancellors, union says
'A bizarre gentleman's agreement where the boss steps outside while their pay is discussed is not how you tackle excessive pay'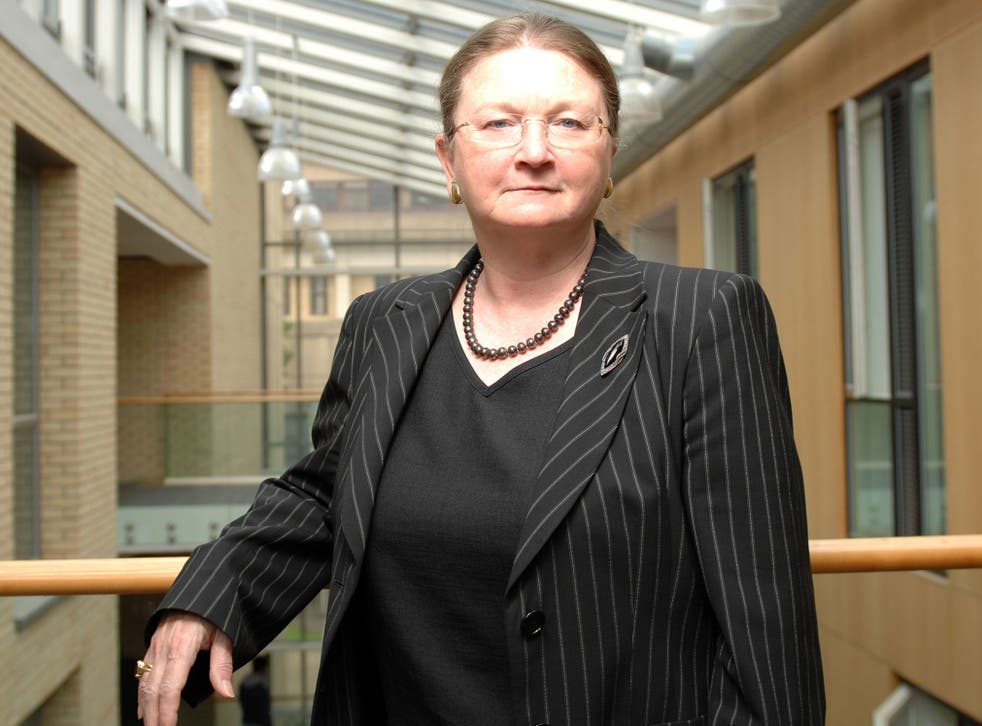 A voluntary code set up to shine a spotlight on the six-figure pay packages of university vice-chancellors has been condemned as "woefully inadequate".
Universities will have to publicly justify their bosses' salaries – of which the average is more than £255,000 - under a remuneration code from the Committee of University Chairs (CUC).
Vice-chancellors must not be members of their university's remuneration bodies, the guidelines say. But they are still allowed to attend meetings - just not when their pay is being discussed.
It comes after the University and College Union (UCU) revealed that more than nine in 10 university vice-chancellors either sit on, or attend, the committee that sets their salaries.
The union has said that a "bizarre gentleman's agreement" - where the vice-chancellor steps outside of a committee meeting while their pay is discussed - is not the way to tackle excessive pay.
Vice-chancellors' pay has been in the spotlight in recent months - with growing concern over university leaders who take home hundreds of thousands of pounds having a say in their own salary.
The new Higher Education Senior Staff Remuneration Code, which had been designed to create a more transparent and open system, says salaries must demonstrate "value for money".
Universities must calculate and publish the ratio of their leaders' pay compared to the median earnings of their workforce. If this multiple is significantly above average they will have to explain why.
This means, for example, that a university would need to state if the vice-chancellor is earning two, three or four times (or more) the typical salary at the university.
Institutions which do not comply with the voluntary code will be required to "publicly explain" how alternative arrangements meet the principles of the guidance.
The Office for Students, the new regulator for higher education, will look into whether an institution follows the code or not, when establishing whether it has a licence to operate.
If the regulator deems that this is not the case, they can apply fines and other penalties.
But Sally Hunt, UCU general secretary, does not think the voluntary code will successfully tackle the high salaries, bonuses and expenses of university bosses.
"This woefully inadequate code is nothing more than another plea for restraint to a group of people who have ignored every previous request," she said.
The UCU revealed in February that nearly half of vice-chancellors are members of their university's remuneration bodies, while others are able to attend meetings.
Ms Hunt added: "A bizarre gentleman's agreement where the boss steps outside while their pay is discussed is not how you tackle excessive pay.
"The embarrassing comparisons some vice-chancellors have made between themselves and bankers and footballers, or the pride they have taken in their Bentleys and yachts, has demonstrated how out of touch they are."
Instead, the UCU has called for staff and students to have a place on remuneration committees to ensure that university bosses are held to account.
Chris Sayers, chair of the CUC, said: "Vice-chancellors lead some of the most complex organisations in the UK. Their leadership has helped the UK higher education system become one of the best in the world in terms of teaching and research.
"To sustain these world-class organisations, it is vital that institutions recruit, retain and reward those people that are responsible for that success.
"However, it is equally important that universities balance the need for recruiting the best talent with the need to demonstrate value for money and that is why we have published this guidance.
"We are confident the new code will promote more transparency and improve the public's understanding of and confidence in the way decisions around pay are made."
Student news in pictures

Show all 34
Sam Gyimah, the universities minister, said: "Universities receive significant amounts of public funding, so it is only right that their senior staff pay arrangements command public confidence and deliver value for money for both students and taxpayers.
"I welcome the publication of the CUC Higher Education Senior Staff Remuneration Code as an important step in ensuring that senior staff pay in Higher Education is fair, justifiable and transparent.
"I am pleased the new code includes a ban on vice-chancellors sitting on the committees that set their pay.
"We have also taken concrete action to address excess pay, giving the Office for Students powers to tackle this issue if universities do not take action."
The basic salary of vice-chancellors increased by 2.3 per cent in the 12 months up to January, bringing the average basic salary of university bosses to £255,502, latest CUC figures show.
Professor Dame Glynis Breakwell, who is stepping down from the University of Bath's top job in August, has a salary and benefits that total more than £468,000.
Join our new commenting forum
Join thought-provoking conversations, follow other Independent readers and see their replies