Well off parents resorting to 'ethically dubious' practices to get their children into good school
Richard Garner
Wednesday 18 December 2013 01:00 Comments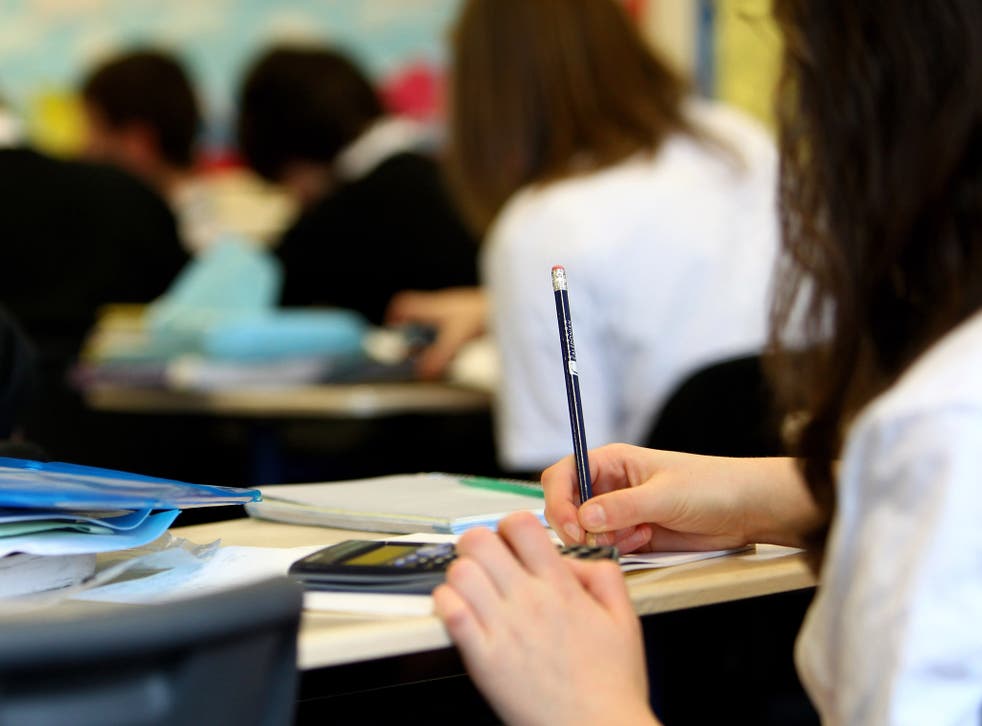 Better off parents are resorting to "ethically dubious" and "possibly illegal" practices to get their children into a good school, according to research published today.
Some suddenly "get religion" to obtain a place in a faith school, others resort to buying second homes in a good school's catchment area or even putting down a relative's address in an attempt to cheat the admissions system, says the report from the education charity the Sutton Trust.
A survey of 1,173 parents revealed that 10 per cent of upper middle class mothers and fathers admitted to suddenly starting to go to church services - while five per cent of well off parents had bought a second home so their children could gain access to a specific school. In addition, six per cent admitted using a relative's address - a practice the Trust describes as "possibly illegal".
In all, one in three parents of five to 16-year-olds admitted to moving house to get into an area which they thought had better schools - and 18 per cent have moved into the catchment area of a specific school.
Better off parents are far more likely to cheat the system than working class families, the report adds. Overall, the figures show that - when less well-off parents are taken into account - only six per cent start going to church, three per cent use a relative's address and two per cent buy a second home.
"School admissions need to be fairer so that the best schools aren't just for those who can afford to live nearby," said Sir Peter Lampl, the millionaire philanthropist who chairs the Trust.
Professor Becky Francis, one of the report's authors - from Kings College London, added: "Our research shows just how far equality of opportunity is being undermined by the greater purchasing power of some parents.
"The ability for some parents but not others to use financial resources to secure their children's achievement poses real impediments for social mobility, which need to be recognised and addressed as detrimental to society."
The research also showed that parents were hiring private tutors to try and get their children into selective schools and those who were better off were more likely to pay for weekly music, drama or sporting lessons and activities outside schools (68 per cent of professional people compared with 47 per cent of working class families sand 33 per cent from the lowest income.
It suggests using the pupil premium - which gives schools extra money for every free school meal child they take in - to give vouchers to hard-up parents to help them afford the cost of a private tutor.
It also recommends schools should make more use of lotteries and banding - taking an equal number of pupils in from each of a number of ability bands - to avoid only those who can afford the high cost of homes near the school getting places.
"There has long been a gag about those who 'get on their knees to avoid private school fees' - but now it seems it is not a joke but a serious strategy by some parents," said Rabbi Dr Jonathan Romain, who chairs the Accord Coalition - which promotes inclusive education and equal access to faith schools for parents.
"It is embarrassing for ministers whose place of worship are being abused as an entry tool, while it is also hijacking the admissions system.
"Vicars and rabbis want large congregations but for the right reasons not to gain academic advantage unfairly."
The report concludes that its findings show the extent to which middle class rather than working class families "are financially and culturally resourcing their children's education".
Register for free to continue reading
Registration is a free and easy way to support our truly independent journalism
By registering, you will also enjoy limited access to Premium articles, exclusive newsletters, commenting, and virtual events with our leading journalists
Already have an account? sign in
Join our new commenting forum
Join thought-provoking conversations, follow other Independent readers and see their replies