Make school day longer to improve results for white working class boys, say MPs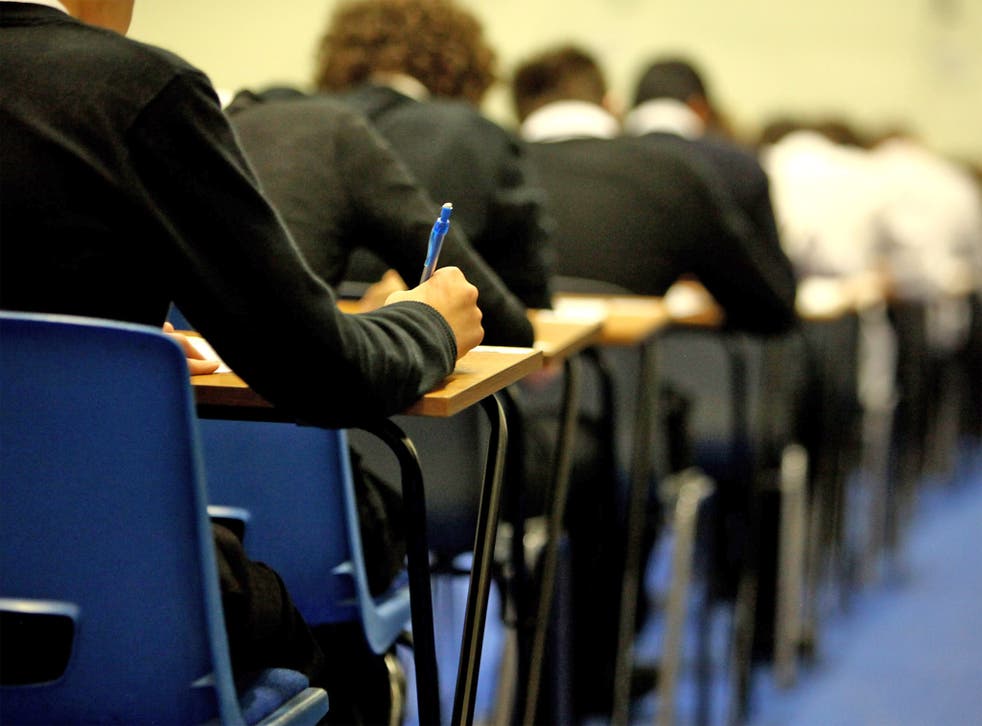 White working class pupils should have a longer day at school to help them boost their test and exam results, an influential group of MPs will recommend today.
A report from the Commons education select committee shows they are more likely to play truant and do less homework than any other ethnic group. They also come out of school with the worst qualifications of any ethnic group, the report adds.
The report comes as chief schools inspector Sir Michael Wilshaw is calling for head teachers to be given the power to fine parents who fail to ensure their children turn up to school on time or complete their homework.
The longer hours, argues today's report, could be used to supply poorer pupils with a place to do their homework. It cites evidence that it is much harder for them to study "in a room where nobody was eating, watching television or doing anything except homework".
"Poor white British children now come out of our schools with worse qualifications than equally poor children in any other ethnic group," said Graham Stuart, the Conservative chairman of the select committee.
"They do less homework and are more likely to miss school than other groups. We don't know how much of the underperformance is due to poor attitudes to school, a lack of work ethic or weak parenting."
The report makes it clear the problem of white working class underachievement is not confined to boys as some observers have claimed. Girls, too, fare worse than other ethnic groups.
Figures show just 32 per cent of poor white British children obtain five A* to C grades, compared to 42 per cent of Black Caribbean children eligible for free school meals and 61 per cent of disadvantaged Indian children.
A similar picture emerges in results of national curriculum tests in the three Rs at 11 - with 74 per cent of white British working class pupils reaching the required landmark compared with 82 per cent of Indian pupils, and 77 per cent of black Caribbean.
"Some other ethnic groups appear to be more resilient than white British children to the effects of poverty, deprivation and low socioeconomic status on educational achievement," the report goes on.
It adds: "The current trend towards longer school days presents an opportunity for schools to provide space and timer for students from lower socioeconomic backgrounds to complete their homework, which may particularly benefit white working class children."
Ally Paget of the think tank Demos said the report showed schools should be teaching values that helped working class pupils to succeed, rather than the "British values" outlined by Education Secretary Michael Gove last week.
Meanwhile, Sir Michael Wilshaw was embroiled in a row with teachers' leaders yesterday after his call for head teachers to be given powers to fine parents who fail to support their children's education.
The powers, he argued in an interview with The Times, could be used on parents who allowed homework to be undone, missed parents' evenings or failed to read to their children
He said that poverty was often used as an excuse for the educational failure of children from working working-class families.
Education Secretary Michael Gove is currently working on proposals for parents to face "stronger sanctions" if they fail to ensure their children turn up on time or behave properly.
However, Christine Blower, general secretary of the National Union of Teachers, said fining parents could "very easily tear apart what can often be a fragile relationship between the school and the parent or carer and certainly will not benefit the child".
Sir Michael also incurred the wrath of bloggers. One comment posted on the BBC's website said of fining parents: "That won't work. Rather than trying to educate children... why not extend the school day to include breakfast, lunch and homework?"
Another said: "Fining parents won't make a lot of difference. Many parents won't be able to afford the fines and it will switch them off even more from the education of their children."
Join our new commenting forum
Join thought-provoking conversations, follow other Independent readers and see their replies