Writing about 'my day at the zoo' can help a child's literacy, survey finds
The scheme was tried out on pupils expected to fall short of reaching the required standard in national curriculum tests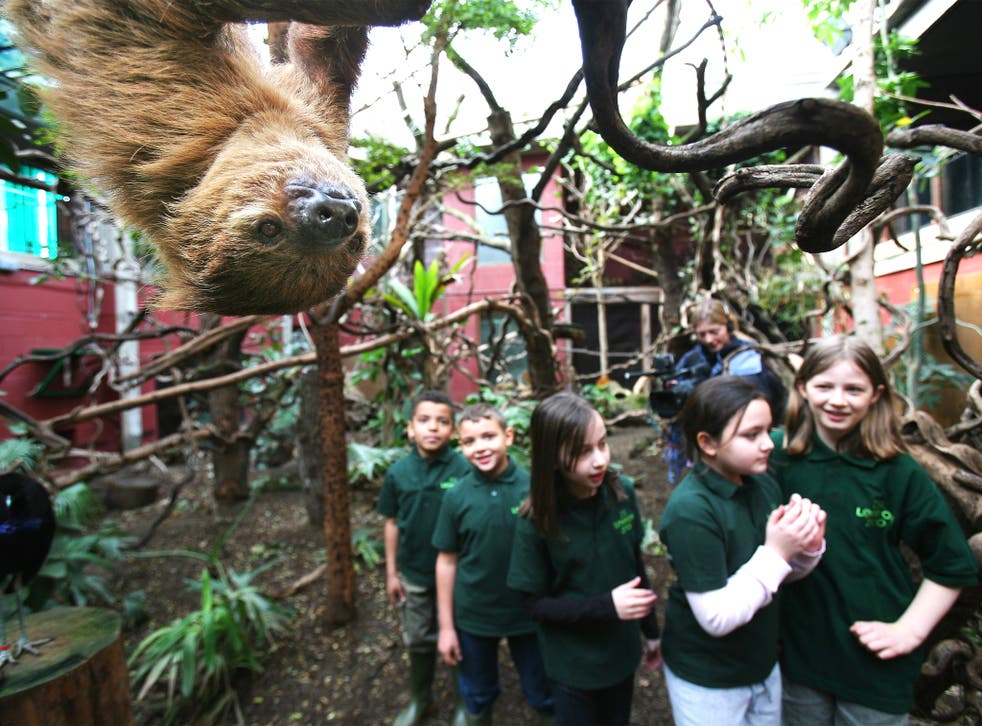 A school trip to the zoo could help a struggling pupil to learn how to read or write, according to a new report.
Schools which have adopted a programme tried out in the United States in the 1990s that focuses on getting children to write about memorable experiences in their lives have seen a remarkable improvement in literacy standards, it adds.
A survey of more than 800 primary and secondary school pupils showed it improved their writing standards by nine months on average – and 18 months for disadvantaged pupils on free school meals.
Under the programme, the children were asked to do things such as write a letter to the headteacher, explaining why an outing to their favourite place might be a good idea.
Afterwards, they were told to prepare an article, perhaps for a school assembly about the trip or, in the case of the zoo, write an article arguing the pros and cons of keeping animals in confined spaces.
The children were also told how to mark their own work, with teachers explaining how marks would be awarded.
In subsequent exercises – with the pupils knowing what was expected of them – their performance improved.
Ken Inwood, a former headteacher now with the Calderdale Excellence Partnership, which developed the scheme for UK schools, said: "I can remember from my own experience as a head that we thought it would be OK to get the pupils writing about an exciting day out.
"The trouble is with some of the kids [from disadvantaged areas], it was a half-day in Halifax. They had never been as far as the seaside or visited a farm."
Under the programme, the pupils – in their last year of primary school and first year of secondary – visited locations including a castle, met a Second World War veteran and explored local caves.
Kevan Collins, chief executive of the Education Endowment Foundation, a charity set up by the Sutton Trust to break the link between family income and educational achievement – and publisher of the report – said: "We probably all remember being asked to write about an exciting day out. This project starts by giving all children access to an enjoyable experience and then uses a structured approach to writing and reviewing to significantly improve their skills.
"It's rare to find schemes that demonstrate such a large impact when they are rigorously tested. That's why we are excited about the potential this project could have in helping struggling students significantly improve their writing skills."
The scheme was tried out on pupils expected to fall short of reaching the required standard in national curriculum tests for 11-year-olds in writing – and those struggling at the start of secondary schooling. In all, 23 primary and three secondary schools took part in the initiative.
Today's report – an independent evaluation of the project done by researchers from York and Durham University for the EEF – concludes: "Overall, the project appeared to have a largely positive impact on writing outcomes." It adds that "participating pupils made approximately nine months' additional progress compared to similar pupils who did not participate in the intervention".
"The approach was also effective for pupils eligible for free school meals," it continued. On average their writing ability improved by 18 months – although it acknowledges the numbers involved were smaller.
Figures show some 85,000 11-year-olds leave primary school every year without reaching the standard to ensure they can easily access a secondary school curriculum. As a result, they struggle and are unlikely to improve by the time they take their GCSEs.
Join our new commenting forum
Join thought-provoking conversations, follow other Independent readers and see their replies