Give us a job: How graduates can stand out from the crowd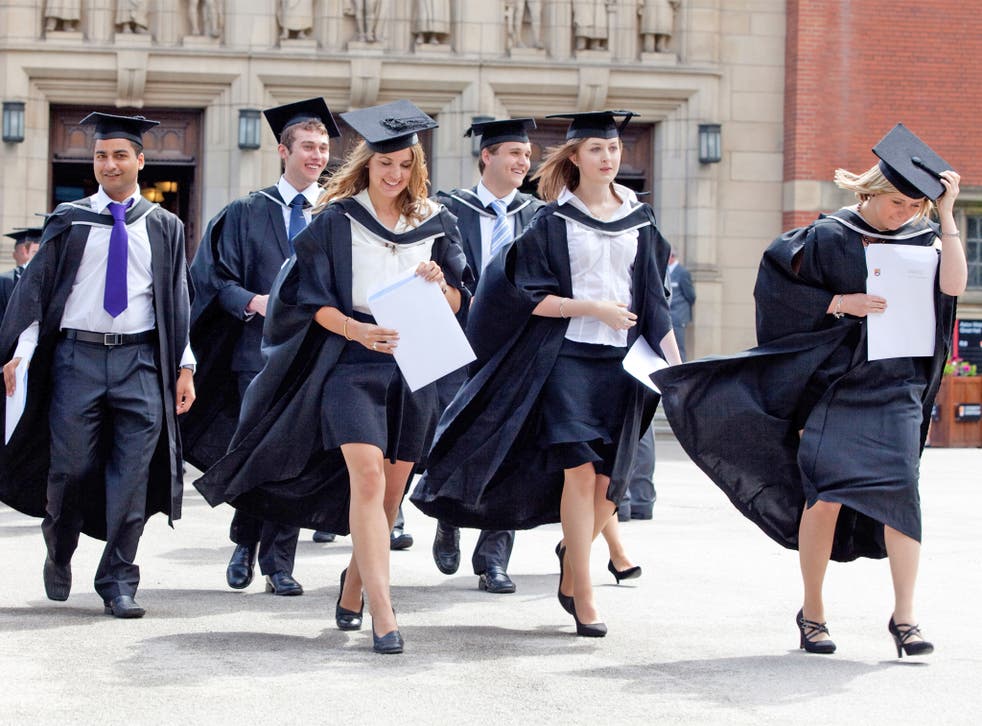 "Well done, Carruthers. First at Oxford, eh? Just the ticket! When can you start?" This pastiche of recruitment practices in the 1950s and 1960s is only partly apocryphal. (There weren't too many people called Carruthers even then in the higher echelons of the civil service.) It would be totally out-of-date if applied to the recruitment of university graduates in the 21st century.
For a start, it would not be so rare for a candidate presenting themselves for an interview to have a first – even from Oxford. The number of students gaining first-class honours soared by 16 per cent last year – the biggest increase on record. It means more than a sixth of students now graduate with the top grade – and that is triple the number that did so in the 1990s.
As a result, employers are looking for a range of different skills in a ddition to the qualification presented by the student when it comes to filling vacancies. Therefore, if you as a student have failed to take part in any form of work experience while at university your employment prospects will probably be stymied, More than a third of this year's entry-level positions will be filled by graduates who have already worked for their organisations.
Over the past couple of years, employers have constantly harped on about the lack of employability skills among potential recruits: how they lack the ability to take part in team work, that their communication skills are not great – these are the sorts of things that can be absent from the school curriculum if teachers decide to just focus on exam league tables.
"Beginning to hunt for jobs can be daunting for young people," says Carl Gilleard, chief executive of the Association of Graduate Recruiters – which will be publishing its own evaluation of the graduate recruitment market next week.
"Many may be uncertain about what their ideal job looks like and unaware of the possibilities open to them whilst others will have a more specific idea but be concerned about how competitive their field is. However, those who use their time wisely will have ample opportunities to think through their goals and build up an impressive portfolio of relevant experience. Students develop their employability skills all the time while taking part in extra-curricular activities – they just need to present these skills in a clear and meaningful way on their CVs and at interview.
"Work experience is an excellent way to prepare for job-hunting. Taking on a casual job during university holiday or volunteering for charity during a gap year helps to demonstrate drive and awareness of working environments. The more experience students gain, the better placed they will be to make decisions about which roles are likely to suit them."
Of course, it is not only the job interview that will be competitive for today's students – securing a place at your chosen university can be hard, too. In order to get into Britain's most selective universities, it may not be enough to be just the holder of three grade As at A-level. Oxford and Cambridge between them turn away up to 10,000 candidates a year with top-grade qualifications.
Similar rules apply, then – although one favoured tip is to opt to take the extended essay qualification at A-level and excel in it.
It would be good, many employers feel, if it were to form part of the English Baccalaureate Education Secretary Michael Gove is seeking to introduce to replace GCSEs.
10 ways to get that graduate job
1. Arrange work experience or internships while at university. If you have not done so and are in your final year at university, your best option may very well be to opt for an internship or work experience on leaving, as more than one in three of the jobs on offer this summer is likely to go to those who have previous experience with the firm to which they are applying.
2. Ensure any gap-year experiences, such as working for a charity – particularly if you have been abroad during that time – are chronicled in your CV. It shows evidence of an enterprising spirit and a willingness to tackle new horizons.
3. Research the company or employer you are seeking a job with before the interview. Make sure you know exactly what it is, what it does, its ethos and its history. Interviewers will not be impressed if you do not know this basic information.
4. Memorise any skills you may have that are relevant to the job. You should perhaps write them down as an aide-memoire but do not bring it out during the interview. Rely on your memory.
5. Prepare the night before by ensuring your clothes are neatly ironed and pressed and smart. Depending on the ethos of the company, you should be dressed in smart-casual clothes or more formal attire. With banking and soliciting, a suit for men will be necessary. A smart trouser suit or outfit for women. Men should be clean-shaven.
6. Think of questions to ask them. There is nothing worse than saying "no" if they ask you whether there is anything you want to know at the end of the interview. Prepare a stock of questions. Some of the answers may crop up during the interview process and you need to have one or two up your sleeve to be able to cope with every eventuality.
7. Stay calm. Take a drink of water just before the interview to avoid "dry-mouth syndrome". Make sure you have had something to eat before the interview – to avoid rumbling-tummy syndrome.
8. Smile when you enter the room and ensure your posture is upright. Slouching will leave a very bad impression.
9. If you are offered a hand to shake, shake it firmly as a sign of confidence and composure. Also, do not sit down until invited to do so by your interviewers. It could be seen as casual or insolent behaviour. If you normally fidget, try to put your hands in front of you and rest them on the desk in front of you.
10. Oh, and do mention that first you got from Oxford in your CV and if asked to talk about your qualifications. It may be the case that the number of firsts awarded has tripled in the past two decades and that it will not be your guarantee of getting a job. It will, however, be a guarantee of your not getting the job if you fail to remind the interviewer of how well you have done at university.
10 Tips for university interviews
1. Put all relevant extra-curricular activities on your CV – ie, research for an extended-essay project as part of your exams, teamwork experience through sport or activities such as Duke of Edinburgh Award. The universities are looking for a rounded character and will soon be measured on their employment record, ie, what percentage of their students get a graduate job within six months of completing their university degree. They also know that universities are looking for employability skills, such as the ability to communicate and become involved in teamwork.
2. Use the interview to take the chance to explore the university and find out whether it looks right for you. Ask questions about the facilities available at the university, how often you will have access to your tutor, etc. Even if you decide this particular university is not for you, it will be good practice to show an interest in the institution and find out as much as you can.
3. Research as much as you can about the course content to show your interest and commitment to the university. Remember, the interviewers are not there to catch you out or make you nervous. They will be impressed that you have taken your application seriously.
4. Memorise your CV and any relevant skills you have so you can talk persuasively about them.
5. Don't be found tongue-tied if they ask questions such as "why did you choose this university?" Make your response sound positive.
6. Practice doing a "mock" interview with a parent, teacher or careers advisor. The interview situation can often seem unnatural and pressurised, so practising talking in an authoritative manner will help boost your confidence.
7. Wear something smart – jeans and hoodies, even though they may be traditional student garb, are out at this stage. Make sure you are comfortable in the clothing you have chosen so that you do not give the appearance of seeming awkward.
8. Make sure you read your appointment letter carefully and have everything it says you should bring with you. You could have been asked to bring some aspects of your work with you. Make sure you comply with every request that has made and try and give yourself time to gather your thoughts and assemble any material after arriving at the university.
9. Be confident and try to be yourself. If you are right for the course, your manner will indicate this.
10. And do stress the qualifications you have got (GCSEs and AS-levels), which will probably give the best concrete indication of your potential at the time of the interview. Talk about the grades you are expected to get at A-level – they are obviously important, too. Also, explain why you have chosen the subjects you have. This should show whether you have any passion for them, which will be something that the interviewers are trying to tease out.
Join our new commenting forum
Join thought-provoking conversations, follow other Independent readers and see their replies