'Never fear what other people think of you,' Sian Lloyd tells pupils
The meteorologist was visiting her old school in Neath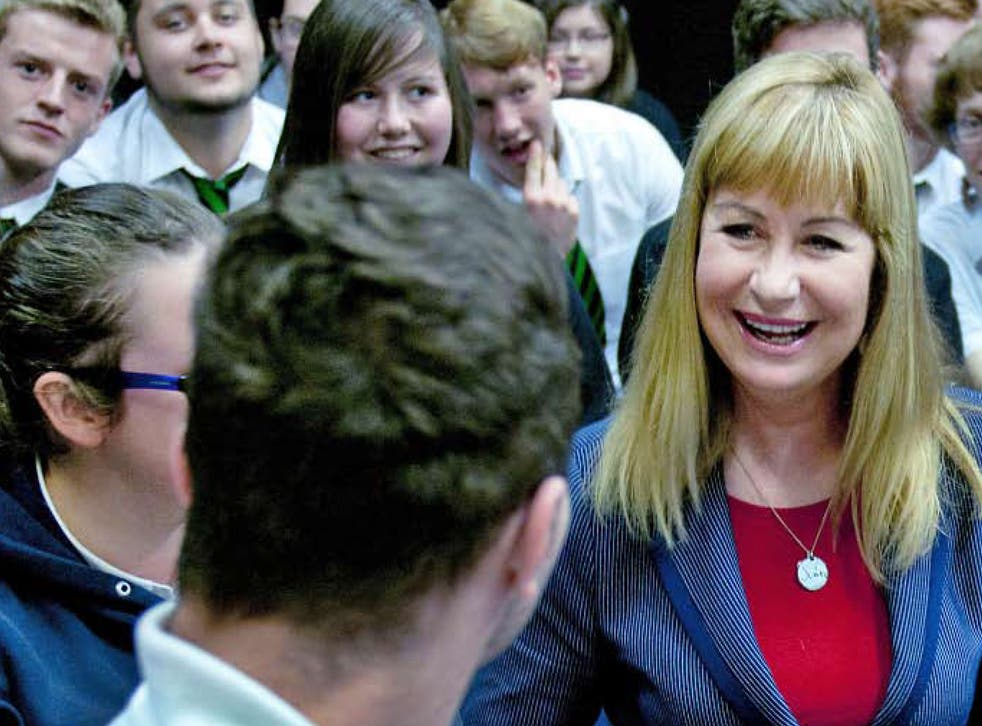 The meteorologist and television personality Sian Lloyd has called for a level playing field in education as she stressed the importance of self-belief, at a Back to School event in Wales yesterday. In a wide-ranging discussion with students at her former state school in Neath near Swansea, she explained how she built a successful career from a position similar to their own – adding that they should never feel disadvantaged by their backgrounds.
"I don't believe in private education, in apartheid in education," she told i. "The advantages are so numerous for privately educated kids, I think we're permanently playing catch-up in the state sector, so I will do anything I can to help."
Back to School Week, run by the charity Future First in conjunction with i, encourages people to visit schools to share career advice. Speaking to around 60 students at Ysgol Gyfun Ystalyfera school, she said: "I don't think any one person is better than any other so never fear what people might think of you". "I was asked by an interviewer, 'How did a girl from Neath end up being asked to meet the Queen for ITV's 50th birthday celebrations? And I said, 'Why would I not be at an event meeting the Queen'?"
After leaving school, Lloyd studied at Cardiff University and Oxford before taking a job at a local radio station. From there she moved to BBC and on to ITV. She warned students that they would probably find it tougher to get a break than she had.
"It was different at the end of the 1970s," she said. "There were jobs for everyone. If you had a good arts degree, you could bounce into a job as a researcher at the BBC. As you know, it's not the same today."
Euros Morgan, 17, a pupil, said this message was particularly important for him. "In this current climate there aren't many jobs out there. As Sian said, the way you get your foot in the door is by standing up for yourself."
To find out more about our Back to School campaign, go to: ind.pn/backtoschool
Join our new commenting forum
Join thought-provoking conversations, follow other Independent readers and see their replies