One in five children with special needs left in limbo without secondary school place
Exclusive: 'Some children get so distressed it impacts them physically,' says solicitor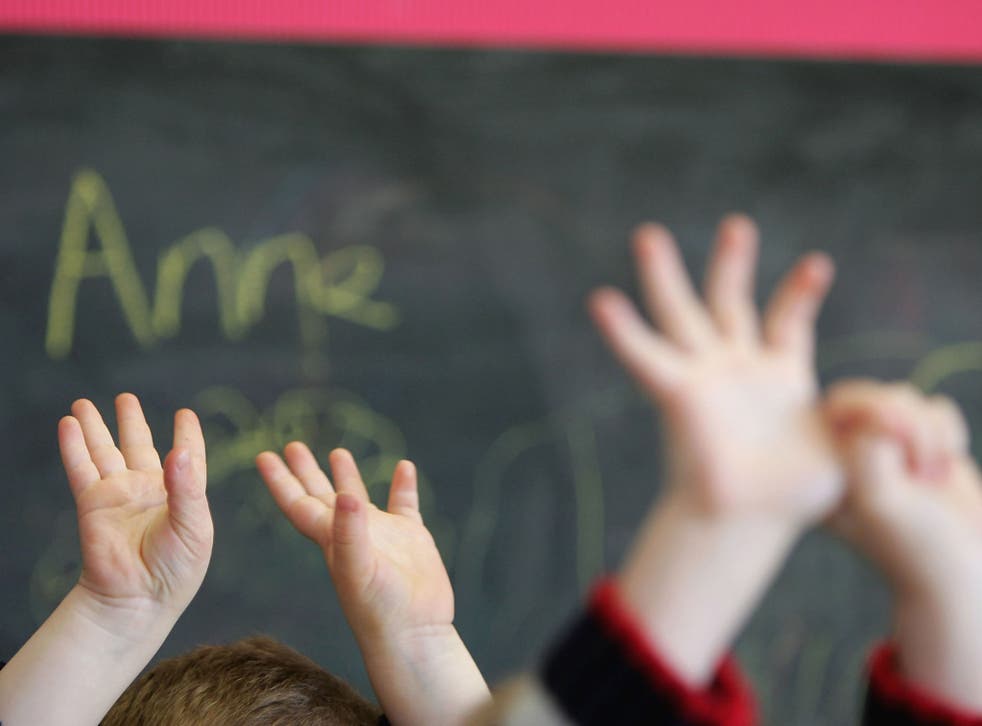 Almost one in five primary school children in England with special educational needs have been left in limbo after local authorities failed to provide them with a secondary school place, experts have said.
At least 2,336 special needs children who are due to start secondary school in September were not given education plans before the legal deadline, according to data released under freedom of information laws.
The uncertainty about what school they will go to and whether their support provision will be cut has left vulnerable children crippled with anxiety, lawyers working with families involved said.
Families living in areas that missed the 15 February cut off date might not get the chance to appeal decisions about what support their children receive before the new term starts.
Education solicitor Samantha Hale from Simpson Millar, told The Independent: "There has to be a proper transition plan in place, and obviously issuing them late puts that in jeopardy.
"Some children struggle with changes. Any change has to be properly planned, if it's not, it can increase anxiety and their behaviour will deteriorate. Some children can get so distressed it can impact their physical wellbeing."
She added that parents were distressed to see their children become "distraught" and felt the measure was outside their control.
Financial constraints meant many parents could not pursue legal action against their local council to get hold of a plan, she added.
"Not everyone is eligible for public funding or able to finance solicitors privately," she said. "So there's a portion of people who aren't able to challenge it legally, which adds to the unfairness. It means some local authorities are just getting away with it."
Of the 14,063 children whose plans were due by the February deadline, 11,727 were delivered on time, with some local authorities admitting to missing the deadline for three quarters of the special needs children in their area, the data showed.
In Sunderland, 78 per cent of children who needed a plan did not receive one in time, according to one freedom of information request filed by Simpson Millar.
Meanwhile, St Helens, Central Bedfordshire and Somerset County Council all failed to provide school plans to 70 per cent of children by the deadline.
In London, Haringey had the worst record for providing school plans in time – failing to do so for 67 out of 105 children who needed them.
The total figure is a significant decrease from last year, when local government missed the deadline for some 3,800 children.
Yet the new numbers have generated fears the Government will not meet its obligatory date to transfer all children with learning disabilities and difficulties onto the new system.
Under the Children and Families Act 2014, all children must be transferred onto Education & Health Care Plans by 1 April 2018.
There are more than 260,000 children and young people registered as having special educational needs in the UK, according to Simpson Millar.
"If they can't manage the smaller numbers by that deadline, how are they going to manage everyone else? That is a huge concern for us," Ms Hale said.
"I think the number is more than they can cope with. There's grave concern about what's going to happen in March next year."
Minister for Children and Families, Robert Goodwill, said: "We have introduced the biggest reforms to the Special Educational Needs and Disability (SEND) system in a generation to make sure support is focused on needs and aspirations and councils are working hard to implement this.
The most expensive schools in the world

Show all 10
"Completion rates are not yet at the level we would like in all areas and we have emphasised to local authorities that where there are delays, they need to communicate clearly about these with families. Our SEND advisors are helping these areas by spreading best practice from areas with high completion rates."
Join our new commenting forum
Join thought-provoking conversations, follow other Independent readers and see their replies