The politics of the school uniform
A traditional school uniform has become an essential in classrooms across the country – and a drain on parents' wallets. As the new term looms, Lena Corner examines the politics of academic attire.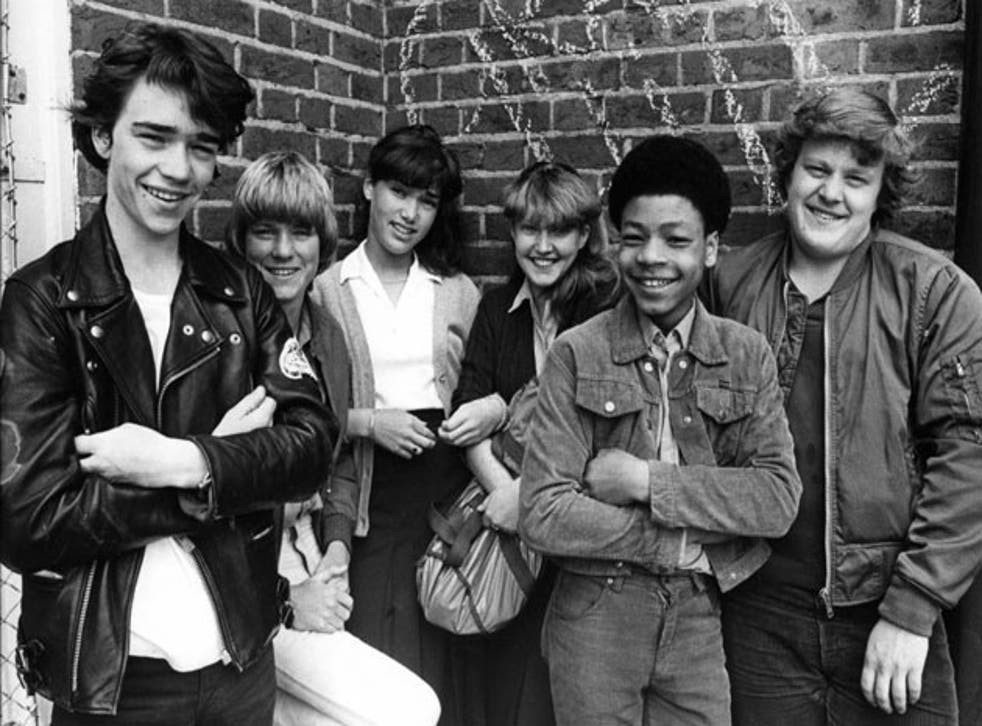 Like many parents at this time of year, Tim Naylor is in the process of buying his children's school uniforms. For his 12-year-old son, who is about to start at a flagship academy, there is an extensive shopping list to work through. There are the staples of grey trousers, white shirt and black shoes, but as well as these, there's a blazer (with badge and braiding), jumper (with red band woven on the neck) and a tie in the academy colours. Naylor estimates the whole lot is going to set him back about £250. Buying cheaper supermarket versions isn't an option because if his son isn't wearing the specified gear, the school will just send him home.
"The rules are laughably strict with regulation on everything including woolly hats, hijabs and haircuts," Naylor says. "Even in high summer the pupils get a detention if they take off their jumper or blazer without permission."
This, no doubt, will be music to the ears of the Secretary of State for Education, Michael Gove, who staunchly believes in the ameliorative powers of a rigorously imposed uniform. In an education White Paper published at the end of last year, he called for a return to "traditional blazer-and-tie uniforms". And while we're at it, he suggested, why don't we also go back to the good old days where schools were divided into houses and prefects were plucked out to rule over them.
It's actually a trend that predates Gove's nostalgic hankerings – ever since the mid-1990s, our schoolwear has been changing slowly, almost imperceptibly. Then in the past 10 years, with the introduction of the academies – which, without exception, wholeheartedly embraced buttoned-up blazer-and-tie dressing – the revival of strict uniform policies has been dramatic. Now we find ourselves in a situation where quite probably we are sending our children to school dressed more formally than we ever were (or are).
"Kids across the country are suddenly all expected to dress as if they've stepped out of the pages of an Enid Blyton book, only with nylon blazers," Naylor says. "This is happening alongside a new emphasis on discipline, streaming, "proper subjects" such as maths and sequential history, and a return to one-off exams rather than coursework. The whole thing feeds into Michael Gove's slightly creepy back-to-the-1950s educational fantasies."
While there are no legal requirements to have uniforms, a 2007 report by the Department for Education found that almost 98 per cent of schools chose to have one. Compared with much of the rest of Europe, where uniforms are relatively rare, we are obsessed. It's a massive industry. According to Mintel, in 2010 the schoolwear market was worth £959m, forecast to rise 19 per cent to £1.1bn in the next five years. Which is astonishing growth, especially in the light of the fact that numbers of schoolchildren are actually currently declining (between 2003 and 2008, there was a 2 per cent drop in pupil numbers, in line with a dip in birth rates).
And it's not just the academies that have embraced the change – it seems to have filtered through the whole schooling system. Back in the 1980s, I went to a big, all-girl comprehensive in Twickenham called Waldegrave. Pupils would stalk the corridors in stilettos, heavy make-up, big, big hair and chunky jewellery (it was the 1980s, after all). My uniform was a white top and cerise tube skirt that I bought in Topshop, dyed a patchy shade of grey, and wore rolled as high as possible. My niece started the same school last year. She is now in a regulation kilt ("really uncomfortable, really thick and really hot"). And everything else, right down to her socks, is also regulation (costing in the region of £200). "Our socks have to be white and just above the ankle like little girly ones, or black, knee-length," she says. There is even a policy on hair bands. "They can only be blue, black, white or brown. And definitely no Alice bands."
Every day, the deputy head, or another staff member, stands on the door monitoring the pupils as they go in. "They notice everything – if you've got nail varnish on, if you've got the wrong shirt on, if you've got your skirt rolled up," she says. If you are wearing the wrong thing, you are sent straight home. If you are caught rolling up your skirt, you get detention. And if you get a certain number of detentions for clothing crimes, you are then suspended. It also has to be said, Waldegrave now consistently tops the borough's league tables.
Although a proper study has yet to be done on the link between uniforms and results, parents seem quite keen – another Mintel survey found that 80 per cent were in favour of school uniforms. Unsurprisingly, those who have to wear it were less so: in the 2010 research, Mintel discovered that almost half of 11- to 14-year-olds believe that school uniforms are "stupid", with this figure rising the older the children get.
According to David Burgess, the managing director of uniform supplier David Luke, who has worked in the industry for 45 years, our attitude to schoolwear is intricately linked with discipline and authority. "A uniform is the first line of defence for the more important rules that follow," he says. "It's about putting down a marker."
Thus, policies on school uniforms tend to get tightened up when teachers and the authorities start to feel out of control. "In the 1970s, there were massive changes in our education systems with secondary moderns and grammar schools giving way to comprehensives," Burgess says. "What happened initially was that we saw a much more relaxed attitude to uniform thanks to all those trendy teachers who had grown up in the 1960s and wanted to change things. This went on throughout the 1980s, when we started to see lots of polo shirts and sweatshirts."
Then, in 1987, corporal punishment was banned in all state schools. "This meant that one of the tools that teachers used to discipline children disappeared," Burgess says. "Coupled with the fact that there was a culture of very relaxed uniforms, teachers began to find it very difficult to instil discipline in the children. Things had to change."
Burgess cites the example of St George's school in Westminster. The school hit the headlines in 1995 when its headmaster, Philip Lawrence, was stabbed to death just outside the school gates. The school spiralled into further chaos and was on the brink of closure when Glaswegian-born educator Lady Marie Stubbs was persuaded to come out of retirement to try to turn it around. She introduced hardline uniform policies, banned the chewing of gum and showed zero tolerance to anyone infringing the new rules. In a little more than a year, the school was transformed.
"Marie Stubbs has always maintained she used uniform to help turn that school round," Burgess says. "She was convinced that it was a really important tool. She said it's all psychological – you put your work clothes on and you go to work."
Which is all very well, if we were living in the 1950s, but how many of us – in an era of freelancing and working from home – actually have work outfits which involve donning a suit and tie? Many freelancers I know consider getting out of their pyjamas as overdressing. "It's just preparing our children for a world of work that no longer exists," Naylor says.
And in some cases we are certainly in danger of taking our love of a stringent uniform a bit far. Earlier this year, Crown Woods, a big comprehensive in south London, which opened in May after a £50m rebuild, hit the headlines for its uniform policies. Straight out of primary school, each child was ranked according to ability and divided into one of three "mini schools". The most talented children were given purple badges to wear on their blazers, while the rest got blue or red. Each "mini school" functioned independently – the children were taught in different buildings according to the colours of their badge and were also segregated for playtime and lunch. It all sounds rather like a highly extreme form of streaming, and fighting between students in different blocks has already been reported.
There are a few schools which are bucking the trend. In Derbyshire, for example, a small comprehensive called Anthony Gell in Wirksworth hasn't had a uniform for years. Last summer, it got its best A-level results in history with an overall pass rate of 98 per cent. Meanwhile, at King Edward VI Community College in Totnes in Devon, head Kate Mason took the decision actually to ban uniforms seven years ago. "We felt we were spending far too much time addressing issues of non-compliance.
"Too many conversations with students were about tucking shirts in," she said at the time. Again, results are better than ever.
Interestingly, uniforms in the independent sector hardly seem to change at all. Christ's Hospital, a West Sussex boarding school, for example, has an ancient uniform of floor-length coat, grey breeches and mustard stockings, that has remained virtually unaltered (give or take a few fabric adjustments) since the school was founded more than 400 years ago. Historian Alexander Davidson, who wrote a history of school uniforms entitled Blazers, Badges & Boaters, believes there is an elaborate language at play here. "I became fascinated by the way children's status was defined through clothes," he says. When one academy opened in Peckham a few years ago, there was talk among the sponsors of introducing a cravat into the uniform. Which, apart from being ludicrous, would also be potentially dangerous on the walk home from school. While some people believe uniforms are a good leveller, a student at Eton in a three-piece tail suit is always going to be worlds apart from the pupil in Tesco's finest.
Meanwhile, at the Crossbow Schoolwear shop in London's Broadway Market, business is brisk. Owner Freddy Rashid has had to put a sign up outside his shop to tell his customers where to queue. In the summer months, he doesn't stop. He says he took the business on because he thought it was fairly "recession-proof", but it has been tougher than he thought. Supermarkets have driven prices so low he doesn't even try to compete. These days, they are all doing back-to-school bundles for pennies – at Asda, for example, you can get two shirts, a skirt and jumper for just £7, while Marks & Spencer has been offering parents inexpensive items with built-in innovations – "stain defence" and "stormwear" treatments on trousers and coats, crease-resistant clothing and stay-perfect pleats.
Rashid supplies to around 20 local schools, most of which have highly specific demands. He usually buys around 400 blazers which are made in Malaysia, for every school, the fabric of which has to be custom-dyed before they are made and the sizes of which he just has to estimate. "It's pure guesswork," he says. "You have to have all sizes of every single item, so I have a phenomenal amount of money tied up in stock." In between fielding calls from anxious mums about whether little Timmy or Tamara will get their kit in time, Rashid is also faced with prices rising even more due to a 120 per cent increase in the cost of cotton because of floods in Asia.
Meanwhile, in the changing room a woman is poking and tugging at her little girl, who stands dwarfed in a purple blazer. She's trying to buy it, she says, just on the right side of too big in the hope that she'll be able to fit into it for a couple of years. "I've had to shell out hundreds for these uniforms – it's a nightmare," she says. "This is a total grudge buy. I feel like I've been robbed."
Join our new commenting forum
Join thought-provoking conversations, follow other Independent readers and see their replies