Hundreds of teachers sign up for 'no-strike' service offering alternative to trade unions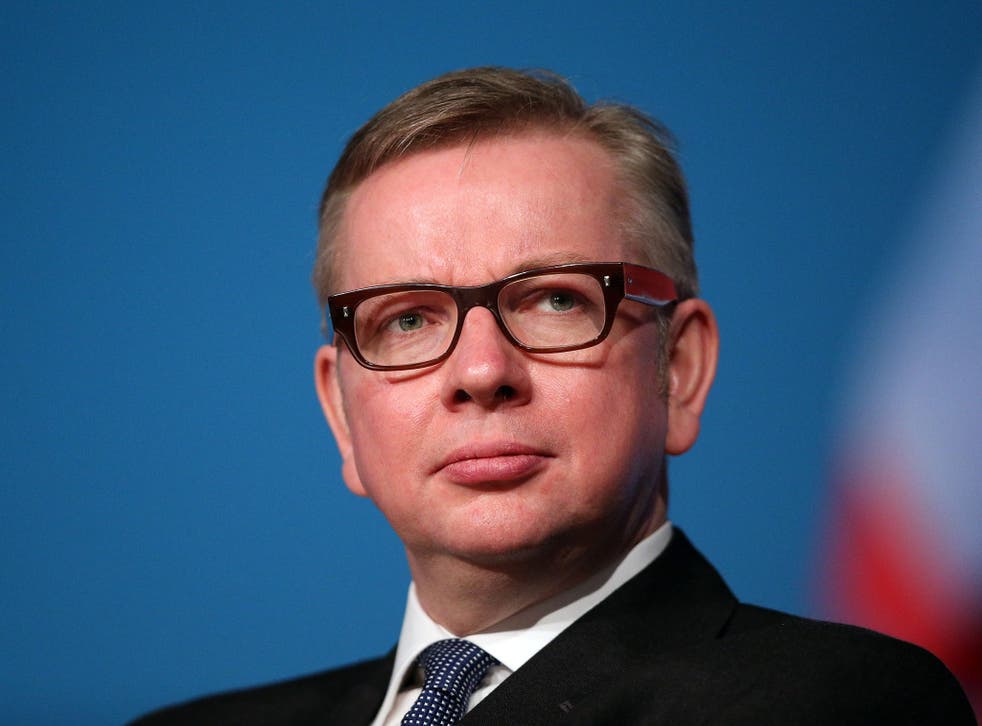 Hundreds of teachers have signed up for a new no-strike legal service offering an alternative to trade union membership, it was claimed today.
John Roberts, chief executive of Edapt, which offers to represents teacher in disciplinary and grievances, told a seminar in London: "Hundreds of new subscribers have approached us [since it set up a year ago] - anything up to 20 a day during the previous period of industrial action."
However, he acknowledged that some of those who had joined withdrew after Education Secretary Michael Gove had heaped praise on the organisation - calling it a "marvellous new organisation".
Edapt is bracing itself for a further bout of recruitment if the teaching unions opt for a further bout of industrial action over their dispute with the Government on performance-related pay, increases in pension payments and workload.
Talks with the Government are at a crucial stage with the two unions involved - the National Union of Teachers and National Association of Schoolmasters Union of Women Teachers - saying they would review their position by February and assess whether any progress had been made.
Edapt was invited to take part in discussions with the Government but Mr Roberts made it clear that, whilst the original invitation was accepted, it did not want to get involved in negotiations, as teachers' union leaders had objected to Edapt's presence.
He said: "We set up not to get involved in industrial action so it would be completely absurd of us to be at the point where we impede progress. We don't want the unions to be striking over the fact we were invited to a series of talks."
Mr Roberts refused to disclose how many teachers he represented but said the figure was in the "low thousands".
He decided to set up the organisation after a survey showed 44 per cent of teacher trade union members were not interested in taking any form of industrial action.
"While there is a widespread dislike of Gove's leadership across the profession, [the unions] simply don't have the support from teachers for industrial action," he added.
Richard Taylor, a businessman who has invested in Edapt, insisted the organisation must maintain a distance from ministers.
"No matter what Michael Gove does and how much he might think this is a great thing, from an investor's point of view you want to observe a neutrality because governments come and go," he said.
Jonathan Simons, head of education at the right of centre Policy Exchange think-tank - of which Mr Gove was a founder, added: "I think that's a risk. The Department for Education has show-cased and highlighted and delighted in the fact that there is this organisation... If there is a change of government in 15 months, that's a risk."
Mr Roberts acknowledged: "We lost some some subscribers when Michael Gove praised us. We're not a political organisation and we don't set out to be one. It's important to get that message across.
So far the teachers' unions have held a series of regional strikes over the dispute but postponed a plan for a national strike before Christmas after the offer of discussions with them and the other teachers' unions over the issues they had raised.
Christine Blower, general secretary of the NUT, said: "Edapt is one of a number of insurance companies seeking to persuade teachers they do not need the collective strength of a trade union to ensure that they are not only fully protected and supported at work but that their professional needs are also met.
"The majority of teachers recognise the importance of being part of a strong trade union which is, in the case of the NUT, also a professional association.
"Thus far very few teachers have taken up the limited arrangements offered by Edapt. We believe this is likely to continue."
Join our new commenting forum
Join thought-provoking conversations, follow other Independent readers and see their replies