Is it time to keep tabs on private tutors?
A plan to regulate private teachers is causing deep divisions in this fast-growing industry, says Jeremy Sutcliffe.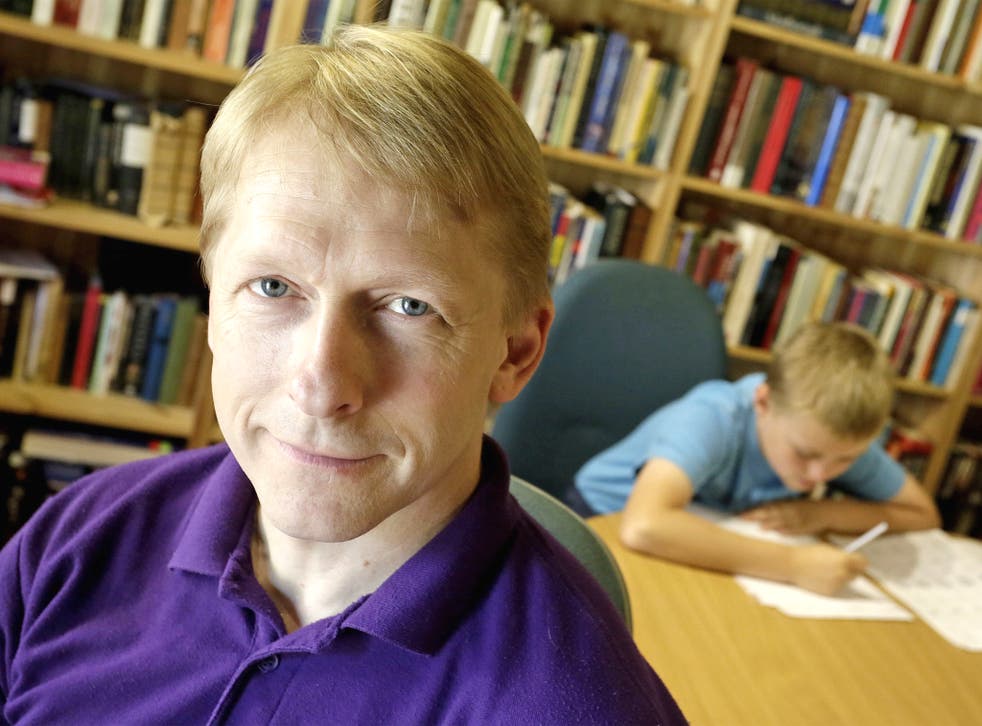 "Freedom works. Leave it alone." The rallying cry comes from Alexander Moseley, a 46-year-old former university lecturer, author of academic textbooks and founder of Classical Foundations, a private – and proudly independent – tutorial service in the Vale of Belvoir in the East Midlands.
He is one of a vociferous army of private tutors who are objecting to a plan to set up a national association to represent an industry which, thanks to the internet and rising demand for one-to-one teaching and coaching, has become one of the fastest-growing sectors of the education market-place.
The proposal to form The Tutors Association (TTA) comes from the Centre for Market Reform of Education (CMRE), a right-wing think-tank, and is being supported by several of the UK's largest tuition agencies. The aim is to establish minimum standards for the industry and draw up a code of ethics by which all members will be expected to abide.
A consultation on the new tutoring association, which is due to end next week, has set out a number of controversial proposals, including that tutors teaching secondary-age pupils should hold university degrees in their chosen specialist subject. Tutors teaching children up to the age of 11 should hold a general degree in any subject.
James Croft, the think-tank's director and instigator of the plan, says the association is necessary to act as a guarantor of quality in an industry where there are no statutory minimum qualification requirements and no rules to prevent anyone from setting up as a private tutor.
Although membership will be voluntary, Croft sees it as a "kite-mark" for the industry that will help parents who currently have "precious little guidance" when seeking tutors for their children.
Unfortunately for the CMRE and the major tuition companies who back the plan for self-regulation, that is not how many freelance tutors see it. A survey of 500 private teachers carried out by the UK's leading private tuition website thetutorpages.com, published today, has found them to be ambivalent at best over the proposals.
Asked whether, in their experience, parents or others had raised concerns about the issue of quality in the private tuition industry, more than two-thirds (67 per cent) said "no".
And while a majority, by a narrow margin of 54 per cent to 46 per cent, agreed there was a need for setting industry standards and more than half (59 per cent) supported improved guidance for parents, most (56 per cent) said they thought current regulations – which require tutors working for agencies and those working in schools to undergo criminal records checks – were sufficient.
Tutors' ambivalence appears to stem from doubts that the proposed association will be run for the benefit of parents, tutors and students, but rather to the tune of tuition companies and the CMRE.
Tutors critical of the new association suspect that the CMRE think-tank, which campaigns for more diverse, competitive and entrepreneurial provision in the education sector and actively supports the establishment of profit-making free schools in the state sector, has a political agenda.
Thus, while 62 per cent support the principle of an association to set and maintain professional standards, a majority (56 per cent) do not believe the organisation as proposed could be "an independent arbiter of the quality of private tuition", one of the aims stated by director James Croft.
There are also doubts about requiring tutors to hold specific qualifications. Seven out of 10 tutors (71 per cent) believe the requirement to hold a university degree might exclude quality tutors and a similar proportion (69 per cent) believe the subject-specific requirement for secondary-level tuition is too inflexible.
Most worrying of all for the fledgling association is that less than half the tutors in the survey believed that it would ensure higher standards in the private tuition market, partly due to the difficulty of measuring tutoring outcomes. A startling 94 per cent answered that many excellent private tutors will decide not to join.
The reasons behind this incipient rebellion become clear from comments from individual tutors who took part in the survey. Among them is Mr Moseley, an economist and philosopher whose books include works on business ethics and educational biographies of Aristotle and John Locke. Having worked as a lecturer in the university sector and as a teacher in state schools, he set up his own tutorial service 10 years ago.
He believes that a self-regulatory body of the kind envisaged by the CMRE and the major agencies would interfere with tutors' cherished independence and undermine their relationship with tutees and parents. "Standards are already set by parents' wishes and tutors' abilities. Parents are quite capable of assessing whether a tutor is up to standard or not by how they deal with their child. Feedback is instantaneous and the market is working. What the CMRE will do is add a layer of intrusion into a highly competitive market," he says.
"My company sets high standards already and our policies would no doubt be higher than CMRE minimum standards. What I am against is the notion that third parties should somehow exercise a third-party influence in a private contract between clients and tutors.
"It is not just the case that these Orwellian 'reforms' are unnecessary and intrusive but that analogous professional moves to self-regulate have acted to defend the status quo and regulatory-minded professionals against free competition.
"The tutor industry works well. Its standards are set by the invisible hand of parental and professional interests.
"Its counterpart in the state sector works poorly, costs the country billions, turns many people off learning or turns them into exam machines. Much of our task in this free sector involves undoing the damage done by the state."
Mr Moseley is far from alone in questioning the motives of the CMRE and its backers. Many of the tutors who took part in the survey by thetutorpages.com are freelancers who operate independently, and many fear the major companies in the industry will seek to exploit self-regulation to squeeze out competition and increase their own market share.
Victoria Olubi, a London-based freelancer who tutors primary and secondary aged children, comments: "I think regulation could massively ruin the tutoring industry and will put a lot of intelligent, competent and results-driven tutors out of work. Furthermore, there are a lot of 'unqualified' tutors who help students in ways that teachers often fail to do."
Not all tutors are critical of the proposals. Among those who cautiously support the new association is Gordon Braddock, a tutor in Emsworth in Hampshire, who says: "The quality of private tuition probably varies more than the quality of teaching in schools, colleges or universities, which are accountable and monitored by Ofsted or similar organisations.
"I feel a professional body is a good idea, in principle, but it will be controversial and may be divisive, even threatening, in practice. Some sort of certificate of competence and conscientiousness or membership of a professional body which has a minimum standard for its personnel is a good idea in principle."
However Mischa Foster Poole, another London tutor, comments: "There is already too much emphasis on measurable 'outcomes' in education at the expense of the less measurable incremental teaching of skills such as critical thinking, reasoning, analysis, creativity and style, and a love of learning.
"The strength of private tuition lies in the flexibility with which tutors can approach the needs of their students, unhampered by the over-regulation which has messed up school education to the point where private tuition is much more in demand. To provide good education, teachers need to be free to teach."
What the tutors say key facts
A survey of 500 private tutors was carried out by thetutorpages.com
62% of tutors think there is a need for an association to set and maintain industry standards
52% are happy that the Centre for Market Reform of Education are behind the initiative, while 48 per cent are unhappy
67% say no parents have raised concerns about quality in the private tuition industry
59% agree that better guidance for parents would improve the quality of private tuition
56% think current regulation of the tuition industry is sufficient and no self-regulation is required
71% think requiring tutors to hold a university degree might exclude quality tutors
69% believe requiring tutors of children over the age of 11 to have subject-specific degrees is too inflexible
56% do not think the new tutors' association could be "an independent arbiter of the quality of private tuition"
56% do not think the association as currently proposed would ensure higher standards
94% think many excellent private tutors will decide not to join the association
Join our new commenting forum
Join thought-provoking conversations, follow other Independent readers and see their replies