Uniforms, academies, targets, class sizes: Are British schools worrying about the wrong things?
There are plenty of ways to improve performance in British schools, says education expert John Hattie. They're just not the ones most of us think they are, he tells Richard Garner.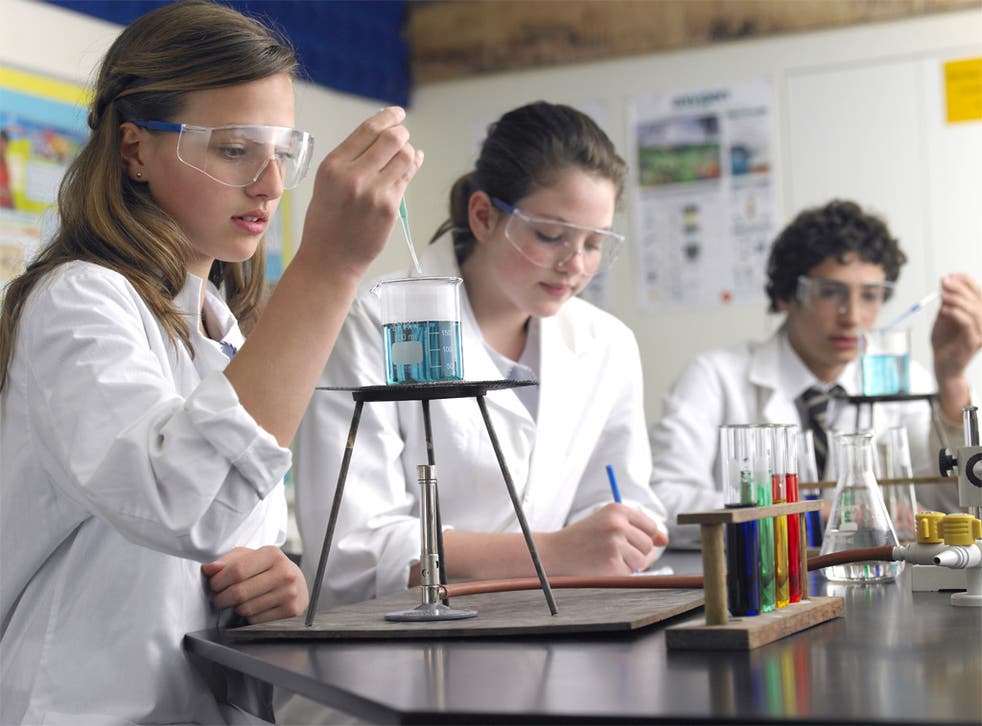 The billing for New Zealand academic John Hattie in Britain's "education bible" could not have been more full of praise.
He's not the messiah but for many policymakers he comes close was the description given to him by the Times Educational Supplement in an interview earlier this year. John Hattie, one of the world's leading experts on what works best for teachers in the classroom, will be flying to the UK next week to address what is billed as a festival of education London University's Institute of Education on 17 November.
The 62-year-old, who is now head of the Melbourne Education Research Institute at the University of Melbourne, will have some words for his audience that may well be music to many a teacher's ears in the UK.
"I'm trying to get a handle on the gloom that always seems to be coming up when I focus on what's happening in England," he says.
"Certainly I've watched the system developing with fascination – the key stages and all that – but when you look at the PISA statistics (the international league table which ranks countries for reading, maths and science performance) you don't see an improvement. I think you've got to learn that when you're constantly playing around with the structures, it's a nothing solution. It has nothing to do with a climate of school improvement."
You can almost hear the critics of Education Secretary Michael Gove's flagship academies and free schools programme (and, to be fair, his Labour predecessors) cheering. Ministers would counter by saying exam pass rates are rising at twice the rate in academies than the rest of the education sector, but critics have always said you might expect that as – for the Labour years of the academies programme in particular – it was the schools with the lowest level of performance, who had a greater capacity to improve, who joined the scheme.
Professor Hattie, though, knows what works. His seminal analysis is a book called Visible Learning, from 2008, which is simply the largest ever collection of evidence-based research into what make a difference in classroom teaching.
His next comments are also likely to inspire those who have been defending the comprehensive system in the UK for years but have somehow found their voice has been lacking in terms of its impact for the past two decades and as a result often feel beleaguered.
"Looking at the PISA statistics again, Finland is always going to be up there at the top, but what has interested me is the rise of Poland," he says. "It has made huge strides. "They've got rid of their selective high school system and it seems to have worked. Finland, too, has always had a similar system. I don't want to state the obvious but it seems that what goes on in the classroom is what counts."
It is the follow-on from here where those who have up until now been cheering will have to pause for thought. It goes back to that "gloom" that he was talking about that has descended on the English – in particular – system.
"When teachers are talking together, what do they talk about? They don't have a common conception of what progression is. When teachers talk, they talk about curriculum assessment, tests, targets – that kind of thing. You'd be lucky if for one minute a month they talk about teaching and how to improve their teaching. Yet there are things that work and don't work."
In his book, he comes to the conclusion that many of the topics that dominate the education agenda – such as class sizes, homework, choice of school and school uniforms – do not matter. They trigger headlines but, according to Professor Hattie, little else. In his interview with the TES, he dismissed them by saying: "The thing that really intrigues me is that the things of the bottom of the effects table still dominate our debates. We like to talk about things that don't really matter, such as all the structural things and the way schools are set up."
Warming to his theme as we speak, he adds: "The trouble is you're trying to appease parents all the time when we all know – whatever you come up with – there's going to be 'white flight'. We all know that – whatever the league tables tell you about a school and whatever the structure – it's all down to 'who's my kid going to sit next to?' and 'who's my kid going to mix with?'."
Instead of concentrating on eradicating the difference in performance between different schools, he argues, schools (and teachers) should be spending more time looking at the differences in performance within schools. "I think you need to start dealing with that," he adds. "You've got to deal with any complacency that's set in."
His book identified more than 100 classroom interventions and listed them in order of effectiveness, concluding that one of the most important was the quality of the feedback that pupils got from their teachers for their work and the interaction between them and their teacher.
He is surprised that England does not have a professional body for teachers. "I thought the efforts they were making in Nottingham were getting there," he said.
"You have it for surgeons, you have it for doctors but not teachers. I though some of the work by the Teaching and Development Agency was good – but that's gone."
The Nottingham reference is to the National College for School Leadership, which survived the cull of the quangos introduced by the Coalition Government and is producing a range of materials to develop leadership in schools.
The most significant attempt to provide a professional body for teachers, though, ended in failure with the demise of the General Teaching Council – which was a victim of the aformentioned cull. For many years, teachers' leaders argued for such a body but were stymied by heated debates about who should be represented on such a body. "Structures again," sighs Professor Hattie.
He reveals that he gets between 1,500 and 2,000 requests a year to speak at education events. "I chose this one because it was a festival of education and – up until then – I hadn't done a festival," he says.
Festival events
The London Festival of Education, at which Professor Hattie will speak, features a Who's Who of the education world.
It kicks off with Education Secretary Michael Gove talking to journalist David Aaronovich on the theme of "What does an educated person look like?"
Other keynote speakers include the head from TV series "Educating Essex", Vic Goddard, former Labour Schools Minister and architect of the academies' programme, Lord Adonis, authors Anthony Horowitz and Michael Rosen and chief schools inspector Sir Michael Wilshaw.
The day will also be punctuated by live performances throughout the day around the Institute featuring – among others – the National Theatre teacher-turned-rap-poet Mark Grist and poets Bridget Minamore and Anthony McCann.
The event is hosted by the Institute of Education and its partner the Times Educational Supplement and supported by the Independent's sister paper, i.
Join our new commenting forum
Join thought-provoking conversations, follow other Independent readers and see their replies