When should summer-born children enter the classroom?
It's a fraught question, answers to which tend to favour more educated families. Sarah Cassidy on a lottery of the seasons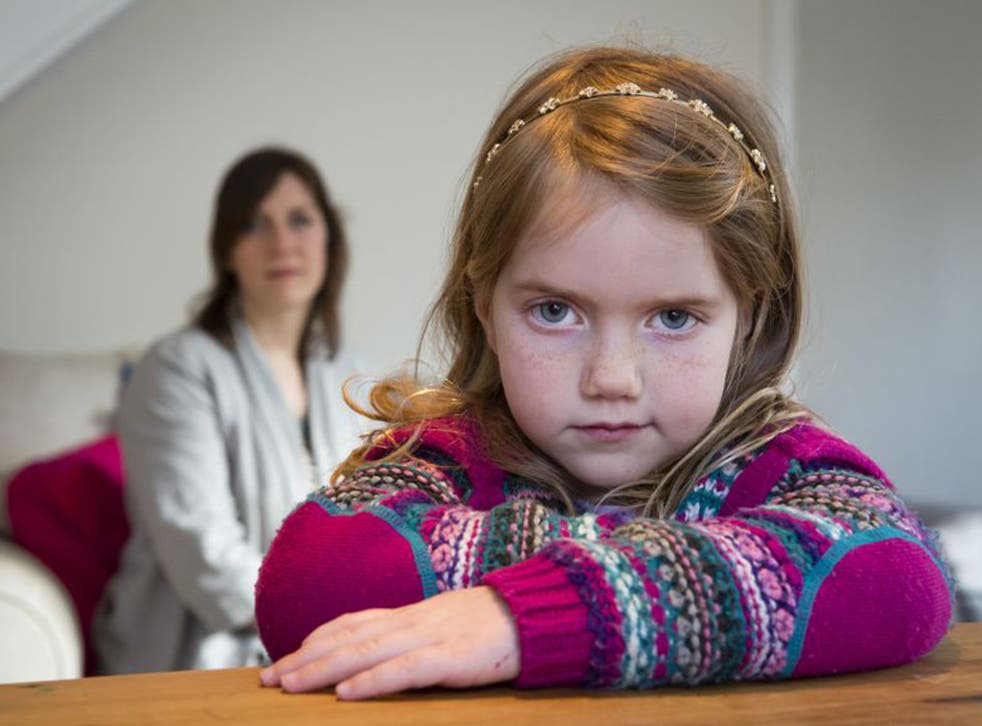 Belle McLoughlin is enjoying her first year of "big school". She started in the reception class in September and loves learning and making new friends. But Belle is already five-and-a-half and would normally be half way through Year 1.
Her parents were concerned that, as an August-born baby, Belle was not ready to start school so soon after her fourth birthday and wanted to postpone until she reached compulsory school age a year later.
"We could just see that Belle wasn't anywhere near ready," says her mother Anna, 37, a copywriter from Wiltshire.
This led to a bitter struggle with the local education authority, who said that if Belle delayed starting school, then she must skip the reception class and go straight into Year 1, even though the headteacher supported the family's bid for a reception place.
But the McLoughlins felt it would be disastrous for their daughter to miss a year of school – and she was allowed to join the reception class after her case was highlighted in The Independent last year.
"It was definitely the right thing for Belle," says Mrs McLoughlin.
But although Belle has been lucky to get the start to her school career that was right for her, others are not so fortunate. Campaigners, who claim that the school system penalises summer-born youngsters, accuse the Government of attempting to "rubber stamp" a "postcode lottery" that will penalise the youngest and poorest children by forcing them to start primary school too early.
They complain that although some local authorities are happy to let parents delay, others rarely permit it. So next week, the all-party Education Select Committee is to hold a one off "evidence check" that will examine documents submitted by the Department for Education to see if its policy is really supported by the facts.
Nearly 100 parents, academics and campaigners have posted their stories and research findings to the committee and their dossier of evidence will make troubling reading for the MPs.
Parent after parent relates worrying stories of children losing confidence and being turned off learning because they had been forced to start school too soon.
One worried parent who has submitted comments to the committee is Dr David Ockwell, a senior lecturer at the University of Sussex and deputy director of research at a £10m Economic and Social Research Council-funded research centre. He is also the father of two-year-old Caelan who, under the current system, would be expected to start school in September 2016, soon after turning four. Dr Ockwell would like to postpone his son's reception place until the following year but is concerned that he has no right to do this. Instead, it is at the headteacher and council's discretion.
He calls for a change in the law to give parents the right to delay their child's school start. "In my professional opinion, the presentation of the evidence within the DfE 'evidence check' memo on summer-born children is misleading," he says.
"The only reasonable and democratically legitimate policy response to the available evidence is to allow parents themselves to make an informed decision as to when their children start school. It is time that central government moved on from reviewing what is blindingly obvious from the available evidence to instead enforce its current guidelines nationwide via legally binding legislation.
"Its current failure to do so is in direct contravention of the rights of all summer-born children whose parents are at least willing to attempt to rectify their educational disadvantage by starting them in reception aged five, something my own council, Brighton and Hove, prevents me as a parent from choosing."
Pauline Hull, of the Summer Born Campaign, agrees. She opposes the new guidance, arguing that it is "unclear, unfair and subjective" and will force parents into battles with schools and local authorities which only the "luckiest, most articulate and educated" families will win.
The campaigners warn that, despite the millions of pounds spent on attempting to close the educational gap between rich and poor, the new code will make matters worse by opening up a new divide between summer-born children who have the luxury of starting school when they are ready and others who are pushed into classrooms too soon.
Research has found that children born in May to August perform significantly worse in tests throughout their school careers. August- born children are 26 percentage points less likely to reach the expected level in tests taken aged seven than their September-born classmates. The gap falls to 6.4 percentage points by the time pupils sit their GCSEs, but researchers have found little evidence that any detrimental effects persist into adulthood and have found no gaps in earnings, employment or general wellbeing.
Hull, who co-founded the campaign after becoming concerned that her own summer- born son was not ready to start school aged four, says: "Millions of pounds have been spent on Government attempts to close the educational attainment gap between the richest and poorest in our society, only for the DfE to rubber stamp a postcode lottery admissions process for summer-born children that pits parents against schools and LEAs, in which only the luckiest and/or most articulate and educated parents have a chance of winning the battle.
"The current code is a (further) summer- born disaster waiting to happen, with the most vulnerable children in our society bearing the brunt of it… and it just doesn't have to be that way," Hull insists.
Campaigners warn that it is children from the poorest families who are most likely to be pushed to start school as early as possible to save on childcare costs, even though it might not be the best thing for the child.
Meanwhile, parents from overseas for whom English is a second language may be unaware of their right to delay their child's school start until they are five.
Neil Leitch, chief executive of the Pre-school Learning Alliance, described the current situation as "grossly unfair", adding: "We are concerned that the new code and supplementary guidance have done so little to tackle concerns about summer-born admission rules.
He says: "Summer-born children are often at a disadvantage in the education system, with research showing that such children are more than twice as likely to be in the bottom set in school compared to their September-born peers. Given this, it is completely understandable that parents may want to take steps to prevent this at the earliest possible opportunity and defer their child's entry into reception. However, we continue to hear of instances around the country where schools and local authorities are – incorrectly – claiming that this is not possible. Neither the revised code, nor the supplementary guidance will, in their current form, do much to help tackle the confusion and inconsistency that currently exist around this issue."
But a spokesman for the Department for Education defended the policy, arguing that each case should be decided on its own merits. He says: "It is right that decisions on whether to admit a child outside of their normal age group are made at a local level based on the individual circumstances of each child.
"The updated code also makes clear that local authorities should take into account the views of headteachers, as they may be able to tailor a child's school experience to allow them to thrive."
The DfE's evidence to the Select Committee states that it is often not in children's best interests to delay, citing research from the Netherlands where children can spend up to two years in kindergarten before progressing to primary school at age six. Children who are considered to be too immature for primary school can be kept at kindergarten for the second year but this was shown to be "ineffective" at helping them catch up, it says. In the US, meanwhile, children can delay starting at kindergarten to allow more time for social, emotional, intellectual or physical growth, but the DfE insists "the balance of evidence" about the practice "suggests it is ineffective".
Stefan Richter, who runs a software business in Wiltshire, is another parent who was forced to fight his local authority to ensure that his summer-born daughter, Louisa, could delay starting school without missing a year of education.
His message to the committee ahead of next week's meeting is simple: let parents decide when it is the right time for their child to start school.
He says: "Since you cannot put the same child through school twice, it is impossible to say what would have happened had our youngest daughter started school at barely four years old. What we can be sure of is that we know her best. We took the decision to 'delay' and she is a confident, able child and ready to face the long school days. We can now foresee her thriving at school rather than coping.
"A child starting school at compulsory school age shouldn't be forced to miss a year's schooling. It's as simple as that."
Join our new commenting forum
Join thought-provoking conversations, follow other Independent readers and see their replies