Emmanuel Macron set to receive twice as many votes as Marine Le Pen
En Marche! leader on course for landslide victory over far-right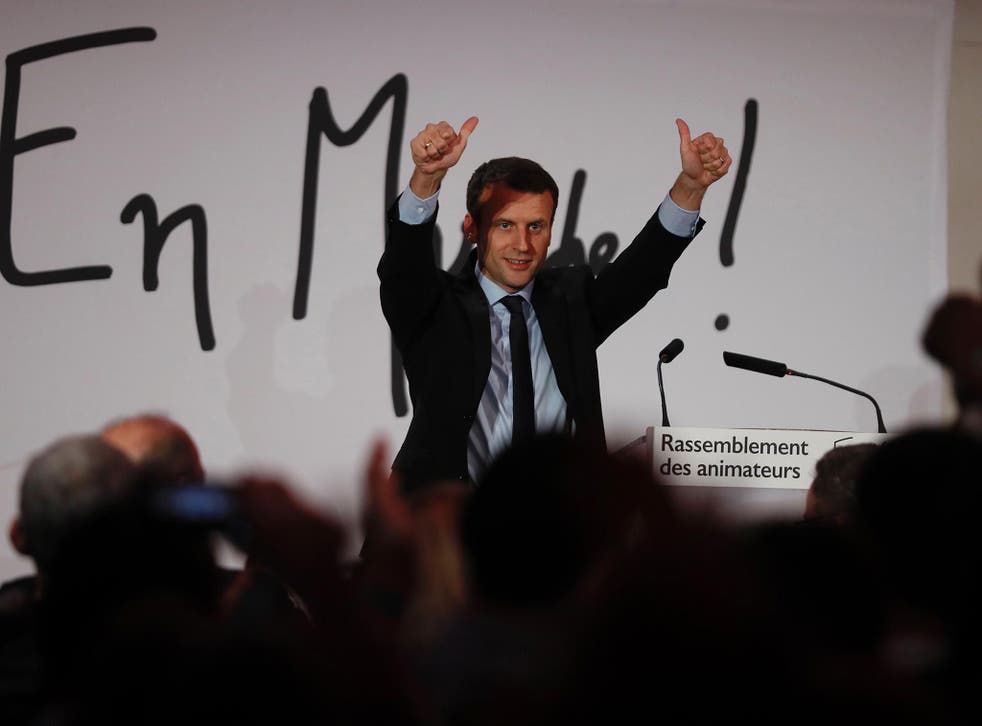 Emmanuel Macron is on course to receive almost twice as many votes as Marine Le Pen in the French presidential run-off, early projections suggest.
With 9.8 million ballots counted, Mr Macron has so far received 61.7 per cent of votes. Forecasts suggest the final figure is likely to be closer to 65 per cent, with Ms Le Pen, the far-right Front National leader, likely to have been backed by 35 per cent of voters.
Early estimates suggest voter turnout was down on the previous election in 2012, having dropped to around 65 per cent from 72 per cent five years ago.
The number of people abstaining is estimated to be 25 per cent – the highest in a French presidential election since 1969. The remainder are thought to have cast a blank or spoilt ballot – evidence, commentators said, of a lack of widespread excitement about either of the candidates.
Despite this, the result marks a convincing victory for Mr Macron, who has emerged from relative obscurity to win the race for the Élysée Palace.
The centrist was previously a member of the Socialist Party and served as a cabinet member under current president Francois Hollande, before leaving to found his own movement, En Marche!, in April last year.
French Presidential Election

Show all 20
The election campaign has marked a key change in French politics, with both of the traditionally biggest parties failing to get their candidate through to the final run-off vote.
Following his victory, Mr Macron addressed supporters at his campaign headquarters.
"A new chapter in our long history has opened this evening," he said. "I would like it to be one of hope and of renewed confidence.
"I know the divisions in our nation, which led some to vote for extremist parties. I respect them.
"I will work to recreate the link between Europe and its peoples, between Europe and citizens."
His job as president will be to "calm people's fears, restore France's confidence, and gather all its people together to face the immense challenges that face us in the future", he added.
Join our new commenting forum
Join thought-provoking conversations, follow other Independent readers and see their replies