General Election 2017: Theresa May's immigration plan branded 'economically illiterate' during leaders debate
Prime Minister came unstuck trying to defend policy to reduce immigration to the 'tens of thousands'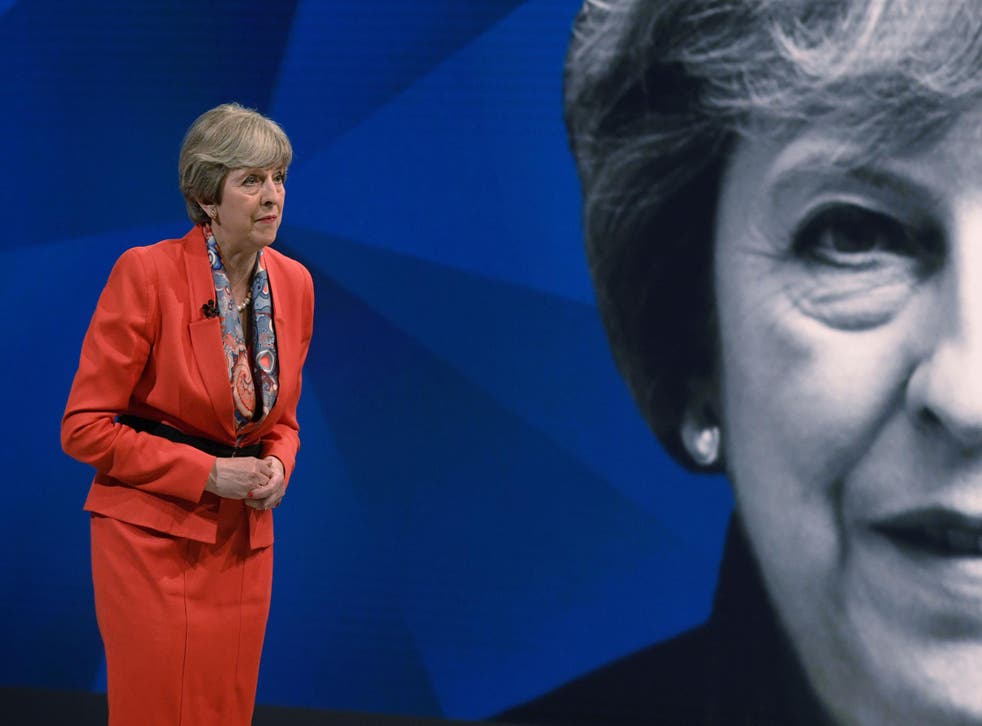 Theresa May was left red faced when Jeremy Paxman pointed out her immigration plans have been dubbed "economically illiterate" by her former Cabinet colleague during the televised leaders' debate.
The Prime Minister struggled to win over the audience during the debate as she tried to explain her policies on Brexit, a proposed fuel price cap and social care reform.
But she particularly came unstuck came when Mr Paxman said former Chancellor George Osborne had called her plan to reduce immigration to the tens of thousands "economically illiterate".
Ms May replied that people had expressed serious concerns about the number of people who were coming into the country and said the policy was designed to control it.
She said that immigration brought down the wages of lower skilled workers. He government has said it wants to leave the single market to end freedom of movement when we leave the European Union.
The Conservatives have made the immigration pledge in both their 2010 and 2015 manifestos, which were signed off by Mr Osborne at the time, but they have so far been unable to make much of a difference because they cannot restrict the number of EU workers arriving.
UK General Election 2017

Show all 47
A poll commissioned by The Independent earlier this month as part of its Drop the Target campaign found that two thirds of people do not believe Ms May will be able to get immigration down to the levels promised.
In a open letter to mark the launch of The Independent and Open Britain's campaign last month, three MPs from the major parties urged the Government to reconsider.
Conservative MP Anna Soubry, Labour MP Pat McFadden and Liberal Democrat MP Norman Lamb said migrants "made a vital contribution to our country" as they "bring innovation and ideas" as well as "paying taxes that help us invest in our public services".
They said: "Such a reduction focused on these sectors would deny businesses of the skills and talent they need and exposes the target as unachievable.
"We agree with the Government's commitment in its recent White Paper on the UK and the EU that we must be a country "that recognises the valuable contribution migrants make to our society and welcomes those with the skills and expertise to make our nation better still".
"This ambition is, however, incompatible with the tens of thousands target."
The Government's tens of thousands target is divisive and will harm our economy. Tell the Government to drop its damaging immigration target: sign and share our petition
Join our new commenting forum
Join thought-provoking conversations, follow other Independent readers and see their replies