Government must create a 'national flood commissioner' say MPs
A report by the Rural Affairs Committee also concludes that the current level of flood spending would not be sufficient in the coming decades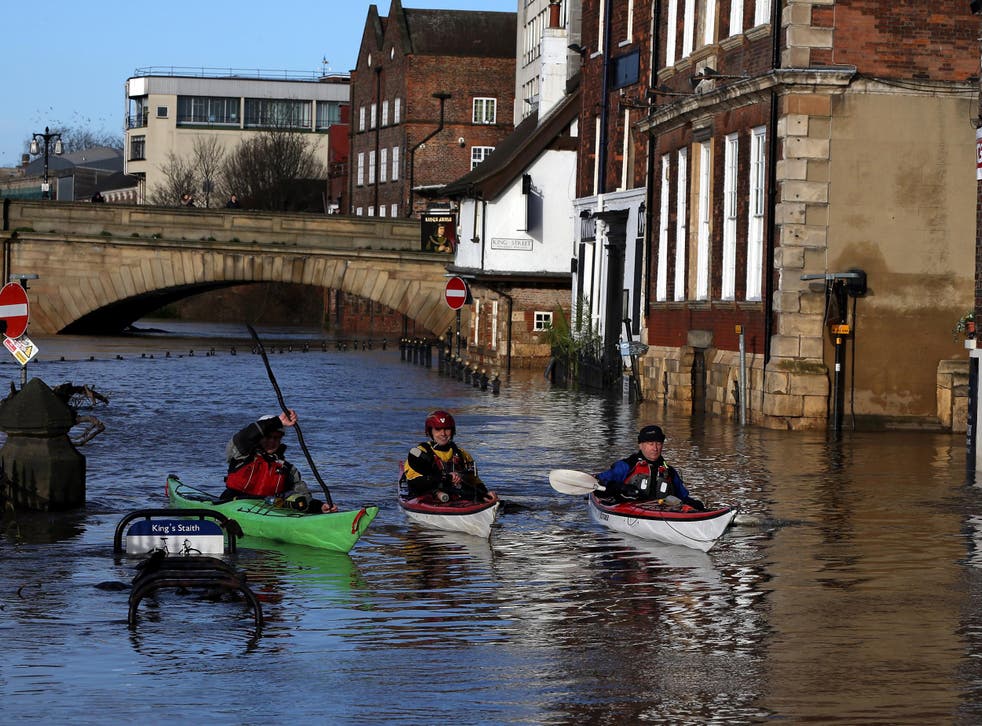 The government must create a new national floods commissioner if it wants to properly protect the country from the increased risk of flooding, according to a new report by MPs.
The Rural Affairs Committee, which has been investigating the UK's susceptibility to flooding since yet more record floods hit several parts of the country in late 2015, said current levels of funding is "unlikely to deliver sufficient protection in future decades".
It has called for the creation of a national floods commissioner for England and a new English Rivers and Coastal Authority to take over responsibility for the threat from the Environment Agency.
It also recommends consulting with farmers about the possibility of an incentivised scheme for redirecting flood waters to farmland, a system that is already in place in other countries susceptible to floods.
Committee chairman Neil Parish said: "Some five million people in England are at risk of flooding. Winter 2015-16 broke rainfall records. Storms Desmond, Eva and Frank disrupted communities across northern parts of the UK, with Desmond alone costing the UK more than £5bn.
"We propose a radical alternative to the Government's national flood resilience review's limited solutions to the current fragmented, inefficient and ineffective flood risk management arrangements.
"Our proposals will deliver a far more holistic approach to flooding and water supply management, looking at catchments as a whole. Flood management must include much wider use of natural measures such as leaky dams, tree planting and improved soil management. And some areas of farmland should be used to store flood water.
"Building regulations must be tightened up to help flood-proof our properties if a voluntary code is not agreed by the end of this year. Developers who flout planning rules in high flood risk areas must also be penalised."
But Friends of the Earth climate campaigner Guy Shrubsole said it would be a "terrible idea" to abolish the role of Environment Agency in flooding, which would waste vital expertise: "The Environment Committee clearly understands that better management of our rivers and waterways needs more joined-up thinking, not less. This includes working with nature across entire river catchments and dealing with climate change. Government should heed MPs' welcome proposals to tackle flooding at root – but not distracting proposals to break up the Environment Agency," he said.
A Defra spokesperson said: "We take a long-term, strategic approach to protecting the nation from floods.
"A huge amount of work has been undertaken as a result of the National Flood Resilience Review, including £12.5 million investment in new mobile defences, such as barriers and high volume pumps. This means homeowners will be better protected this winter than last, as will much of our critical infrastructure.
"This is part of the £2.5 billion we are spending on building flood defence schemes across the country to better protect an additional 300,000 homes by 2021, bringing an end to year on year fluctuations in spend.
"We are already implementing many of the suggestions this report makes, such as managing watercourses across entire catchment areas, but see no need for structural changes."
Join our new commenting forum
Join thought-provoking conversations, follow other Independent readers and see their replies