Christmas ambulance delays led to 40 patients dying or being seriously harmed, says whistleblower
Serious cases could affect as many as 80 patients according to ambulance trust source, after MPs warn delays caused 20 deaths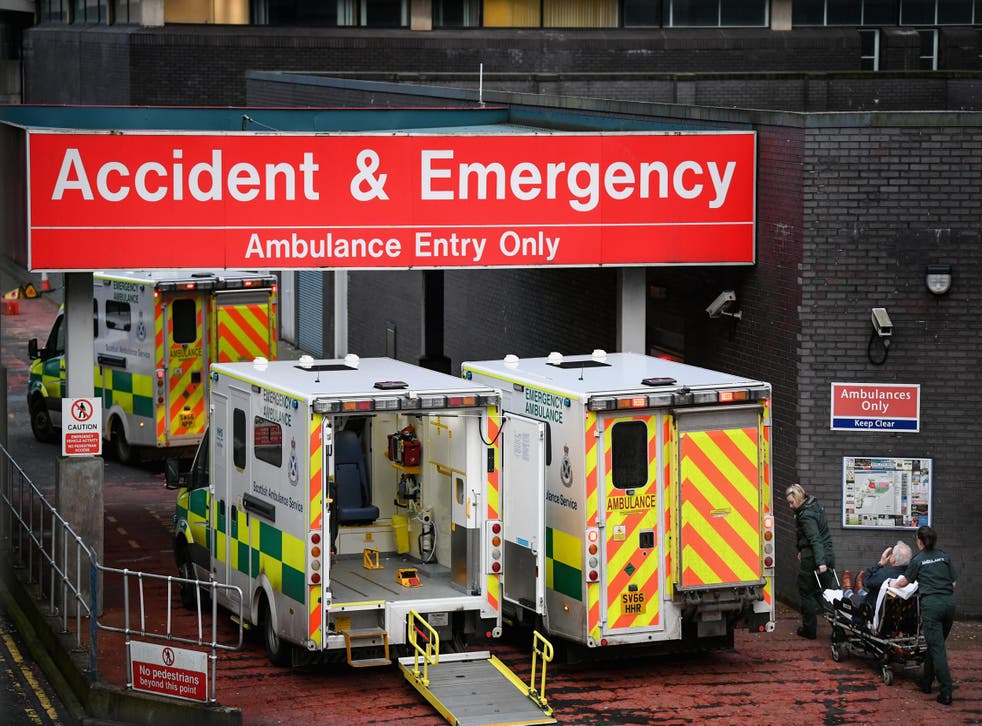 Forty people are thought to have died or been seriously injured as a result of lengthy delays at one ambulance trust which meant patients were left waiting hours for emergency responders, a whistleblower has said.
On Wednesday, Labour MP for Norwich South Clive Lewis told the House of Commons that a whistleblower in his constituency had warned there had been 20 deaths because of ambulance delays over Christmas.
But further details in a leaked dossier compiled by a senior source at East of England Ambulance Service Trust (EoE) reveal that at least the same number of patients in the region have been seriously harmed.
The final tally of cases of death and serious harm could be as high as 80, according to the whistleblower.
Screaming blue murder: We join a London Ambulance crew for the busiest nightshift of the year

Show all 4
The trust said it was aware of the concerns raised by MPs, but noted that it had not received any complaints from staff, patients or their families.
It confirmed that it experienced "extreme levels of demand" over the 15-day period and was unable to respond to a "small number" of the 50,000 calls it handled as quickly as needed, and added these were being reviewed.
The trust was at its highest level of emergency operations (REAP 4) between 31 December and 9 January, but Mr Lewis noted in his urgent question that it became "critically overstretched" on 19 December.
Where its review concludes that the handling of the call and timeliness of the response were a factor in the harm or death of any patients, the trust has a duty of candour to notify the patient or their family.
However, preliminary details of these were compiled by the whistleblower and leaked to health sector magazine the Health Service Journal (HSJ) as well as local MPs: Mr Lewis and North Norfolk MP and former health minister Norman Lamb.
Serious cases already identified include:
A patient reportedly freezing to death in Lowestoft on 27 December, following a 16-hour wait for an ambulance
One case in Norwich where a patient died after a cardiac arrest, following a seven-hour wait
A person in Hertfordshire with shortness of breath which developed into a cardiac arrest while waiting 47 minutes for an ambulance
One Essex patient who developed pressure sores while waiting nearly 13 hours for an ambulance responder following a fall
The Independent revealed after Christmas that another under pressure trust, the North Eastern Ambulance Service, had to send nurses and GPs with morphine to attend fallen patients who had been left for hours unattended.
The leaked East of England dossier lists 40 cases found so far, including details of 19 patients who died. The widely publicised case of an Essex woman who died after waiting four hours for an ambulance could be among them.
Mr Lewis said bosses may have left it too late to ask for additional assistance, which could have come from the armed forces, and potentially jeopardised lives.
The dossier reported by HSJ also alleges there was a lack of senior leadership in the organisation because of key board members being on holiday, and these individuals could have taken preventative decisions to allocate funding to hire more staff.
The trust strongly denied these specific allegations, but did not comment directly on the alleged findings of its case review so far.
"We are aware of the claims made by MPs but note no complaints have been received from patients or their families at this time," a trust spokesperson said.
"Nor have any concerns been expressed internally through our line management, whistleblowing or freedom to speak up processes.
"The trust had plans in place, however experienced extreme levels of demand over the new year period in particular. The trust was unable to respond to a very small number of the 50,000 calls we handled over a 15-day period as quickly as we would like.
"The trust is undertaking a rigorous analysis of that small proportion of calls. Where any suspected cases of potential harm are identified, then the trust will exercise its duty of candour to notify patients or their families.
"It is best practice to always review the effectiveness of any plans and the trust will be doing that. Depending on any preliminary insight, the trust will invite an independent review of our decision making process.
"The trust has also requested a system wide review of these periods of high demand and lost capacity.
"The trust absolutely refutes claims that there were no senior managers in over the Christmas period."
Join our new commenting forum
Join thought-provoking conversations, follow other Independent readers and see their replies