Coronavirus: Underlying health conditions don't explain higher BAME deaths, say scientists
Major study underlines impact of coronavirus on ethnic minority groups and deprived communities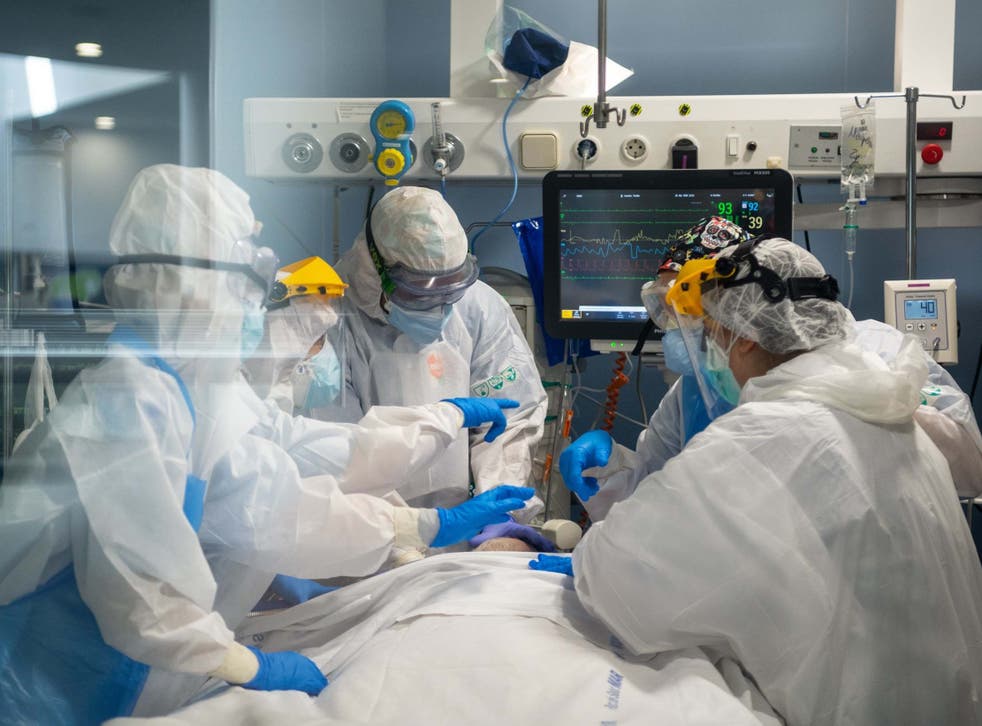 Underlying health conditions do not fully explain why some black and ethnic minority people appear to be more at risk of dying as a result of infection with coronavirus, scientists have found.
In the largest study of its kind, on behalf of NHS England, the health records of more than 17 million people and 5,700 Covid-19 deaths were examined.
Researchers were able to examine the medical histories of each patient and any role their health appeared to play in people suffering worse infections.
The team from the University of Oxford and London School of Hygiene and Tropical Medicine (LSHTM), found death from Covid-19 was strongly associated with being male, with men twice as likely to die from the disease as women.
That risk was greater for people with uncontrolled diabetes and obesity, but the researchers said the existence of diseases and deprivation only accounted for a small part of the risk for people from ethnic backgrounds.
It could be that their jobs may place them at greater risk of infection, with the team planning more research to try and understand what might be behind the increased risk.
Professor Liam Smeeth, from LSHTM, who led the OpenSAFELY study said: "We need highly accurate data on which patients are most at risk in order to manage the pandemic and improve patient care.
"The answers provided by this OpenSAFELY analysis are of crucial importance to countries around the world.
"For example, it is very concerning to see that the higher risks faced by people from BAME backgrounds are not attributable to identifiable underlying health conditions. There's clearly, other things going on, beyond simply underlying illness to explain these increased risks."
In a separate analysis, the Office for National Statistics found black men and women were almost twice as likely to die as white people. Other studies have also identified obesity as a major risk factor for coronavirus patients.
Dr Ben Goldacre, director of the DataLab at the University of Oxford, said the study helped to exclude key assumptions about why some minorities may be at higher risk of death.
He explained: "People have very reasonably speculated that the increased risk among BME people might be attributable to them having higher risk of cardiovascular disease and diabetes, and what our very detailed analysis shows is that is actually not the case, that's not the explanation.
"So we've been able to exclude one of the current preferred explanations for why BME people face higher risks, and it was impossible to do that with the ONS data alone."
Join our new commenting forum
Join thought-provoking conversations, follow other Independent readers and see their replies