Coronavirus: Test and trace forced to bring in untrained workers as system is overwhelmed by second wave, leaked email reveals
Exclusive: Staff say they fear for the safety of Covid-positive patients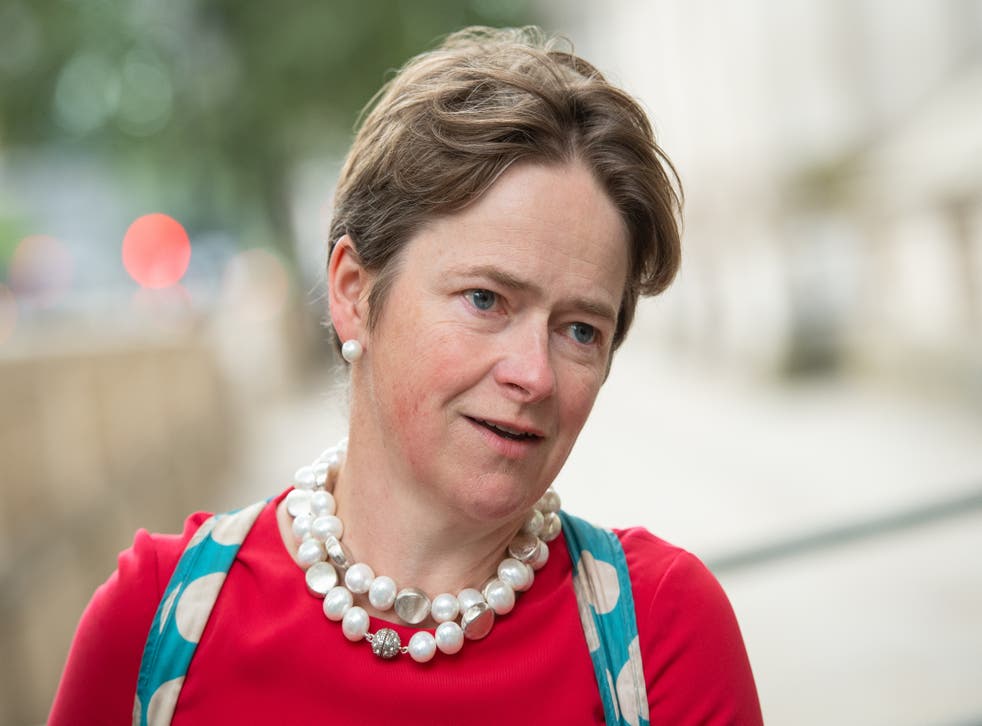 England's test and trace service is being forced to draft in untrained staff to carry out clinical assessments of patients infected with coronavirus as the second wave of infections swamps the service.
Leaked emails obtained by The Independent show that as of Wednesday, staff from outsourcing firms Serco and Sitel, who have no clinical training, will be working alongside nurses and clinical staff to help assess and contract trace approximately 20,000 cases each day.
The message said the surge in coronavirus cases had led to "an immediate challenge to the capacity" of test and trace. It comes as the latest daily data shows there were 26,688 infections confirmed in the last 24 hours, a record high with 6,479 patients in hospitals across the UK with 191 deaths reported on Tuesday.
Staff working for test and trace service, which was set up in May and hailed as a "world beating" service by prime minister Boris Johnson, said the use of Serco and Sitel workers was a potential patient safety risk because they may struggle to spot patients who need to emergency hospital treatment.
Labour's shadow health secretary Jonathan Ashworth said: "Ministers are dogmatically obsessed with handing over more and more money to these failing private firms. We need to invest in NHS labs and clinicians as well as public health teams.
"We were promised a world-beating test and trace service, instead we have a failing system that means large swathes of the country are now under lockdown."
The staff will be used to assess patients in the second tier of the test and trace service over the phone. The calls will be to patients who have tested positive and require a clinical assessment as well as contact tracing.
One worker said: "They are bringing in unqualified staff to do the assessments. We are speaking to people who it's clear are very short of breath and some can't even finish a sentence without taking a breath. As a nurse I can pick up on this and assess if we need to get an ambulance out to them.
"When you ring a member of the public you go through the clinical assessment to identify their risks and isolation period and these people aren't clinical, they may miss the signs of a patient who is having difficulty breathing – the subtle signs we as clinicians are trained to recognise.
"There is a patient safety risk."
They added there were many shift vacancies each day with the service now handling around 20,000 positive cases a day.
Another nurse agreed, saying they had sent several people to hospital as a result of their calls. They said: "A lot of the people we are talking to are unwell, in hospital, or relatives of someone who have died. It needs a degree of sensitivity that healthcare workers have."
UK news in pictures

Show all 50
They added the cases being handled "needed clinical expertise."
An email to staff sent last night warned: "A surge in Covid-19 cases has resulted in an immediate challenge to the capacity of the NHS Test and Trace service."
It added: "From 21 October changes will be introduced across the worker community to provide the additional capacity to meet this surge in demand. A number of experienced agents from Serco and Sitel will assist with index case tracing from tomorrow, focusing primarily on gathering information required for contact tracing."
It said the new staff will be overseen by team leaders and clinical leads in the service who will be able to offer them advice and help if needed.
The test and trace service has seen its performance dive as cases of coronavirus have increased.
According to the latest data, only 62 per cent of close contacts of people who tested positive in England were reached in the week to 7 October – the lowest weekly percentage since the service was launced.
Only 57 per cent of close contacts were reached by call-handling staff while local health protection teams on the ground across England traced 98 per cent of contacts.
Serco was handed a contract worth more than £410 million to help run testing facilities where swabs are taken from potentially infected patients. Sitel has been paid over £300 million to provide systems and help the test and trace service to run.
A Department of Health and Social Care spokesperson said: "In response to the current high volume of tests, as part of our established plans experienced call handlers are being reallocated to assist in contacting positive cases to gather information, working closely with NHS Professionals who continue to provide all medical advice. Call handlers have received additional training to support this work.
"Any case that requires medical support will continue to be escalated to medical professionals in line with existing guidance and procedures.
"NHS Test and Trace working to break chains of transmission, with nearly 900,000 people who may otherwise have unknowingly at risk of spreading coronavirus contacted and told to isolate."
Register for free to continue reading
Registration is a free and easy way to support our truly independent journalism
By registering, you will also enjoy limited access to Premium articles, exclusive newsletters, commenting, and virtual events with our leading journalists
Already have an account? sign in
Register for free to continue reading
Registration is a free and easy way to support our truly independent journalism
By registering, you will also enjoy limited access to Premium articles, exclusive newsletters, commenting, and virtual events with our leading journalists
Already have an account? sign in
Join our new commenting forum
Join thought-provoking conversations, follow other Independent readers and see their replies