A&E doctors and patients write to NHS after reports four-hour wait target will be scrapped
Return to 'days of endless waiting at A&E... will only benefit ministers, NHS managers, and certainly not patients', says head of emergency medicine patient group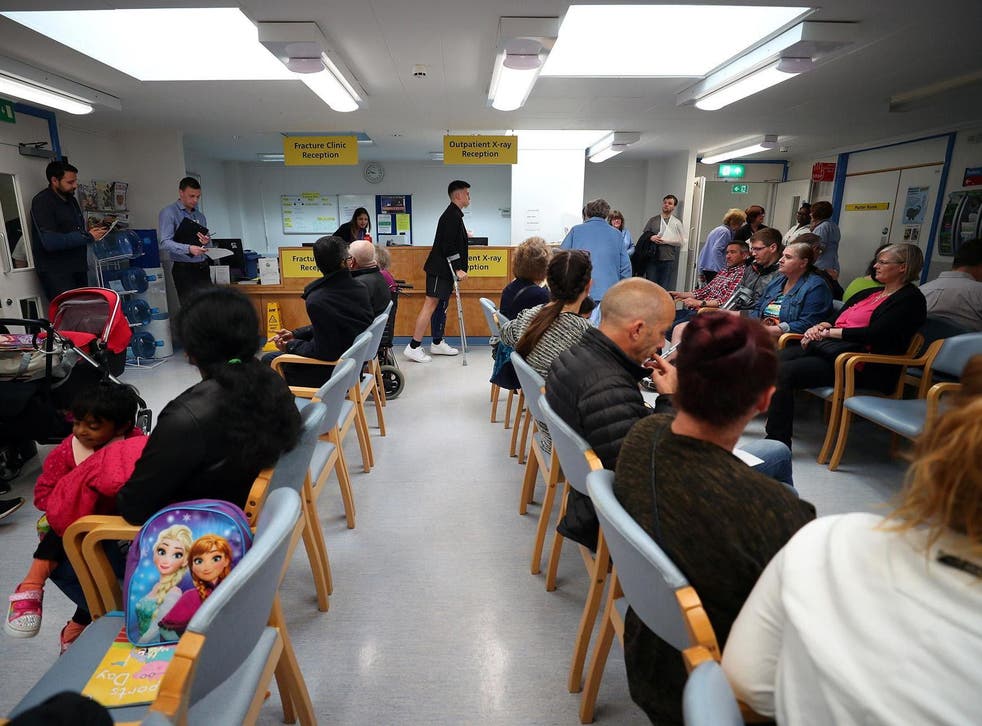 The head of the NHS in England has been urged to back up claims that senior doctors support "undermining" the flagship guarantee to treat or discharge A&E patients within four hours.
Patients who advise the UK's leading emergency medicine specialists have written an open letter to NHS England chief Simon Stevens after he said the current cutoff was unhelpful for minor complaints.
Speaking before the Commons Health and Social Care Committee earlier this week, Mr Stevens said that for patients who won't need an overnight bed, "three hours 59 minutes is not a clinically relevant bifurcation point to decide whether they have to be admitted or not".
A review of NHS waiting time targets is currently underway, led by Professor Steven Powis, NHS England's medical director, and due to report in March, with the recommendations set to be piloted early in 2020.
But chair of the Royal College of Emergency Medicine's (RCEM) patient advisory group, Derek Prentice, questioned why NHS England was so adamant there would be changes that A&E specialists oppose.
Health news in pictures

Show all 40
"No one wants to go back to the days of endless hours of waiting in A&E departments," Mr Prentice said.
"Removing the standard will do this and hide the true scale of problems within our health service. The only ones who benefit from this are ministers and NHS managers, and certainly not patients.
"The public has a right to know who these individuals are who want the target removed," he added, saying that this is the one proposal in the NHS's 10-year plan where services were set to be cut.
Abandoning the target would be "catastrophic" for patient safety and would "bury the problems" caused by record patient demand and underfunding, according to the RCEM.
It said it would speak to Mr Stevens and health secretary Matt Hancock to clarify their planned changes.
The ambition to have 95 per cent of patients treated, admitted or discharged within four hours of attending A&E has not been met across the NHS since 2015.
But the college says it is still an important target for staff and patients, and that performance has been made worse by the loss of hospital beds and cuts to council-run social care – meaning patients cant be discharged.
Mr Stevens told MPs he did not want to prejudge the review's recommendations, but said medical practice has changed since NHS targets were drawn up more than a decade ago.
He added that new targets could reflect emphasis on rapid treatment within the "golden hour" for conditions like sepsis, strokes and heart attacks.
Dr Katherine Henderson, an emergency medicine consultant and chair of the RCEM's London region, responded to the comments, tweeting that all these cases have "had targets for years".
Join our new commenting forum
Join thought-provoking conversations, follow other Independent readers and see their replies