Cancer blood test that detects disease years ahead of symptoms 'could save thousands of lives'
All cells in the body release information into the bloodstream through secretion or as they die. Cancer tumours also shed this information, known as circulating tumour DNA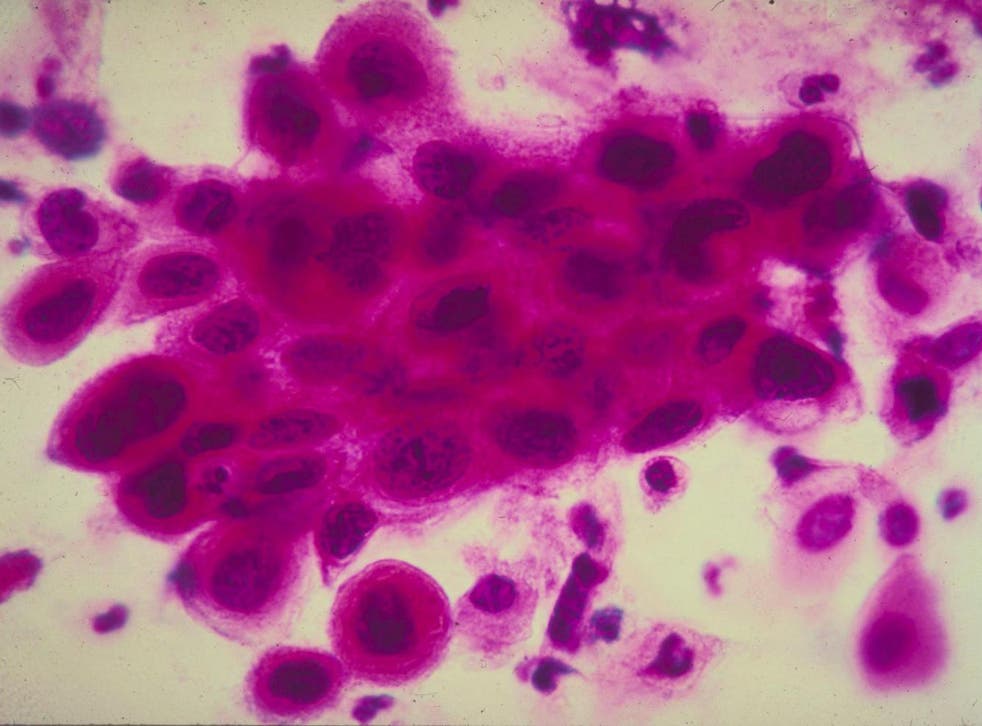 A blood test that accurately detects several different types of cancer years before symptoms appear could revolutionise treatment for the disease, scientists have said.
Researchers hope the straightforward procedure could form part of routine health checkups, replacing the often invasive and painful biopsies commonly used to diagnose cancer.
Thousands of deaths per year could potentially be saved if the tests catch tumours at an early stage, when treatment is most likely to be effective.
Experts attending the world's largest cancer conference in Chicago unveiled the latest developments in the technology, with one professor claiming successful screening could reduce cancer deaths to a tenth of the current number.
Some cancers such as pancreatic, ovarian and lung are difficult to pick up in the early stages because symptoms are vague, said Dr Nicholas Turner, from the Institute of Cancer Research (ICR) in London and the Royal Marsden hospital in London.
Even if a test could just pick up half of these cases, that would be a "substantial advance on where we are currently", he said. "The cancer community is extremely excited about the potential [of blood tests] but whether that potential can be achieved is not clear enough yet."
Dr Bert Vogelstein, a professor of oncology at Johns Hopkins School of Medicine, told The Guardian: "It's fair to say that if you could detect all cancers while they are still localized, you could diminish cancer deaths by 90 per cent."
All cells in the body release information into the bloodstream through secretion or as they die. Cancer tumours also shed this information, known as circulating tumour DNA.
Experts are already able to tailor treatments for people with late stages of cancer by analysing this DNA, as larger amounts of it in the blood signify a more advanced disease.
But, in a new step, they are now working to harness this knowledge to create a test specifically for early-stage disease in people who appear healthy.
Health news in pictures

Show all 40
Among the academic and commercial efforts underway to develop reliable blood screening for cancer is that of US firm Grail, which is backed by £77.5m of funding from Bill Gates and Amazon chief Jeff Bezos and has set a goal of introducing such a test by 2019.
The hope is that people could have the test in their GP surgery as part of an annual health check, alongside monitoring of their blood pressure or cholesterol. Those that are found to have cancer could then have surgery or other treatment, potentially preventing thousands of deaths.
One issue to overcome was that of the test returning some false positives, where people are thought to have cancer when they do not, said Dr Turner.
For example, as people get older, their cells naturally shed genetic mutation information into the blood but not all these people will develop cancer.
"Working out how you can develop assays that accurately predict who's got cancer and who will go on to get cancer is a real challenge," he said.
"It's clearly going to be many years until the assays come through but a large number of biotech firms are devoting a substantial amount of money so I think we should be very optimistic that they will come through and the challenge of false positives will be overcome."
One new study presented at the American Society of Clinical Oncology (ASCO) meeting in Chicago was on 124 patients with advanced breast, lung, and prostate cancers.
In 89 per cent of patients, at least one genetic change detected in the tumour was also detected in circulating tumour DNA in the blood.
Eight-year-old Blue free of cancer after 'miracle' treatment
The test scanned a very broad area of the human genome, or complete DNA set – comprising 508 genes and more than two million base pairs, or letters, of the genome – with high accuracy.
Lead study author Pedram Razavi, who received funding from Grail and is from the Memorial Sloan Kettering Cancer Centre (MSK) in New York, said the test was the most advanced to date and the results of the study were "very promising".
He added: "This study is also an important step in the process of developing blood tests for early detection of cancer."
In a second study presented at ASCO on 199 patients with pancreatic cancer, detectable circulating tumour DNA was found in 56 per cent of them. This included 43 per cent of those with the earliest stage of disease.
Peter Gibbs, associate professor of medical oncology at the Royal Melbourne and Western Hospitals in Australia, who worked on the study, said he thought an early cancer blood test was three to five years away.
"You'd have your cholesterol check, your blood sugar check and DNA check at the same time. That's what I would envisage happening," he added.
Additional reporting from Press Association
Join our new commenting forum
Join thought-provoking conversations, follow other Independent readers and see their replies