White bread just as healthy as brown bread for some people, study finds
Sales of 'unhealthy' processed white bread have plummeted by 75 per cent since 1974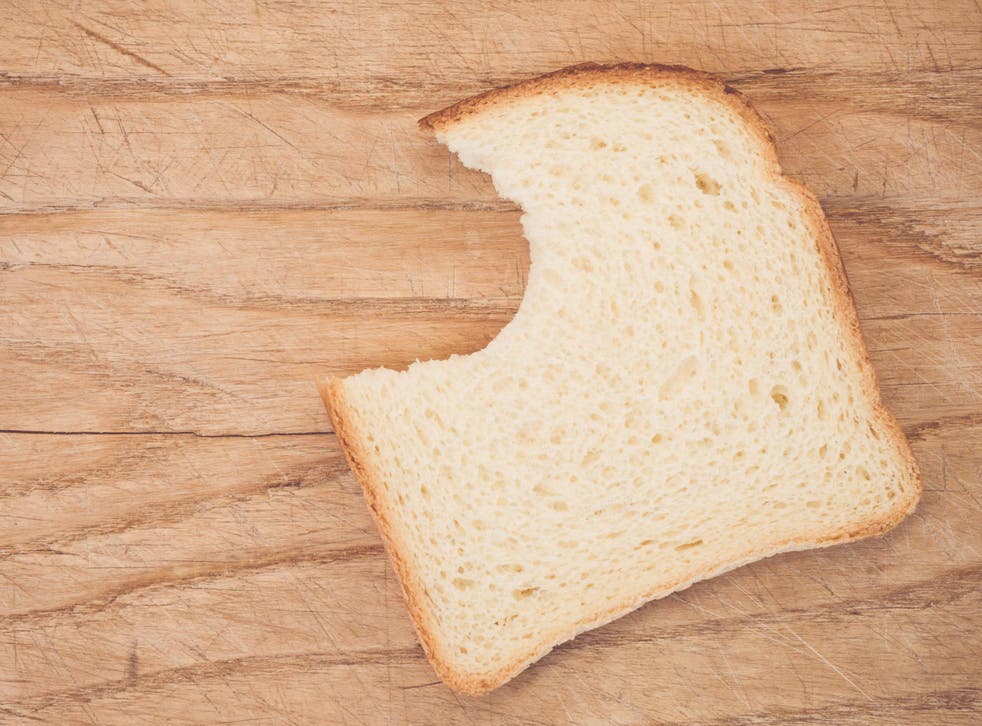 Processed white bread may be perfect for a chip butty, but is often shunned by health experts due to its low nutritional value.
However, there may be little difference in how white and brown bread affects the body, a new study has claimed.
Researchers at Israel's Weizmann Institute of Science monitored the gut bacteria and levels of fat, cholesterol, glucose and essential minerals such as calcium and iron in 20 healthy people.
Half the participants were given a higher-than-average amount of fresh whole-wheat sourdough bread to consume for a week, and the others were given the same portion of processed, packaged white bread.
"The initial finding, and this was very much contrary to our expectation, was that there were no clinically significant differences between the effects of these two types of bread on any of the parameters that we measured," said the study's senior author Professor Eran Segal.
"We looked at a number of markers, and there was no measurable difference in the effect that this type of dietary intervention had."
White bread sales have plummeted by 75 per cent since 1974, while purchases of brown and wholemeal bread, perceived as a healthier alternative, have risen by 85 per cent, according to the UK National Food Survey.
The participants in the randomised study, published in the journal Cell Metabolism, usually ate an average amount of bread – amounting to around 10 per cent of their daily calories.
After the week of consuming either processed white or artisanal brown bread for around 25 per cent of their calories, the subjects took a two-week break and then the diets of the two groups were were reversed.
The researchers said the similar overall response to the two types of bread could be explained because different people react differently to the same foods, depending on the blend of microbes in their gut.
"The findings for this study are not only fascinating but potentially very important, because they point toward a new paradigm: different people react differently, even to the same foods," said senior researcher Dr Eran Elinav.
However, experts have warned the study's small size and the fact participants only ate each type of bread for a week mean the results should not be considered conclusive.
"The findings are clear - there was no effect of the type of bread on over 20 clinical measurements," said Susan Jebb, Professor of Diet and Population Health at the University of Oxford.
"It may be that this is too small a group to detect potentially small differences but the fact remains that there was no measureable effect on health."
Professor Jebb warned that the lack of control group in the trial meant there may be other contributing factors to the results.
"People participating in trials commonly change their behaviour in a host of ways and if we ask people to change their diet by eating a certain amount of bread they may well make other changes in their diet too," she said.
Health news in pictures

Show all 40
"It is just as likely that these changes, which have not been measured, may explain any changes observed. As such, it is very difficult to draw any robust conclusions specifically about bread from this analysis."
Dr Elizabeth Lund, an independent consultant in nutrition and gastrointestinal health, said people should not give up eating whole grain foods based on the study's results.
"It should not be forgotten that the health benefits of whole grains may be much longer-term than a one week study can show, especially in relation to gut health and prevention of conditions like bowel cancer," she said.
Join our new commenting forum
Join thought-provoking conversations, follow other Independent readers and see their replies