'No matter what you've been through, you can still turn dreams into reality' – the ex-homeless teenager building herself a better future
Once homeless, Kumba Kpakima is now working towards her dream of becoming a journalist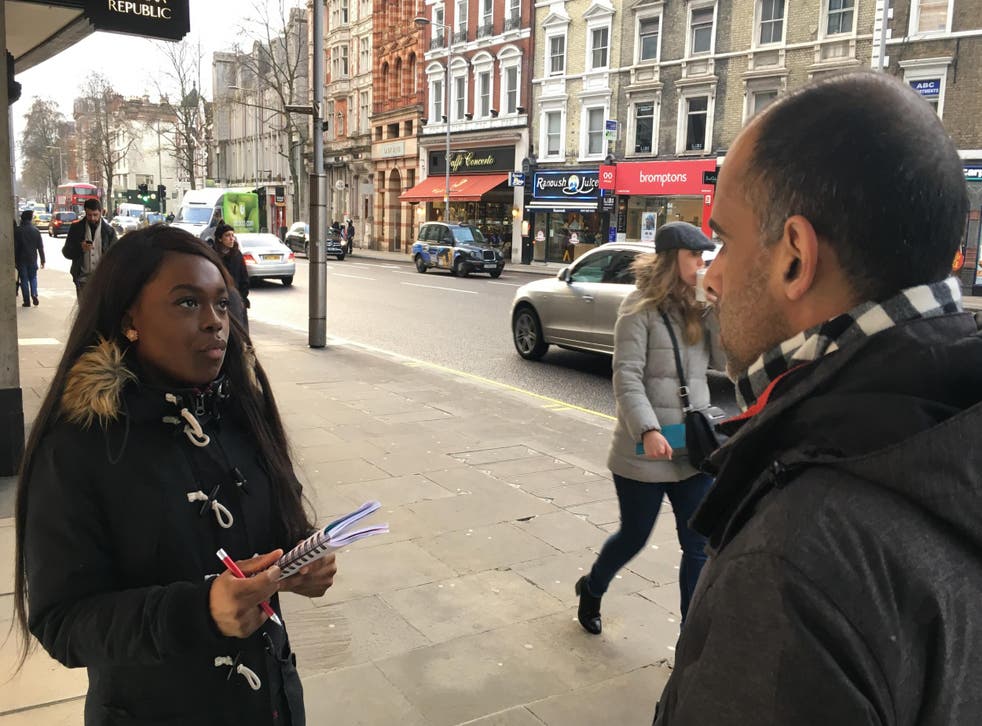 Kumba Kpakima became homeless after her mum died when she was just 15.
Now, though, after being helped by the youth homelessness charity Centrepoint, she is living in her own flat and pursuing her dream of becoming a journalist.
Kumba, 18, is also supporting our fundraising for the Homeless Helpline and, after meeting Centrepoint patron Prince William at the appeal launch, she was invited to the newsroom of our campaign partner the Lonidon Evening Standard to learn about being a reporter.
Here she writes about her time with the news team and how the challenges she has overcome have spurred her on to achieve her goals.
I have always enjoyed writing so when I had the chance to do some journalism work experience I jumped at it.
I was nervous – I never expected to have an opportunity like this so early in my career.
And when I arrived the first thing I noticed was the sound of keyboards tapping, against an attentive silence. It was not what I expected. I had imagined people to be unfriendly and stressed out, but I was welcomed by friendly faces and soon I felt at ease.
Everyone is passionate about reporting the news in the best way possible, via social media, online, website and the paper.
Each person has an individual role to play within the company which makes everyone a leader.
I like that everyone works together to reach the same goal, even though their roles are completely different.
During my time there, I learned that being a good journalist takes diligence and passion.
It takes a lot of skill to find an interesting story, dig up the key information and keep the reader gripped.
And sometimes you have to come out of your comfort zone, which I did when I was asked to do my first vox pops.
This consisted of me asking strangers on the street for their opinion on the housing crisis and the cost of living in London.
It was intimidating at first. I was nervous to approach strangers, because I thought they would ignore me, which made it hard to get the conversation flowing.
But as I got used to talking to people, my confidence and communication skills grew and I started getting some interesting quotes.
The causes of homelessness

Show all 7
I got the chance to work on my news sense, learnt about video-editing and my writing skills.
The other online reporters gave me tips on keeping my writing short and sweet and it is a lot harder than you would think – but I have been practising at home.
I loved my time at the paper and definitely want to come back and it me want to be a journalist even more than I did before and I am going to work hard to make this a reality.
I think the fact that I lost my mum at 15 and ended up living in a homeless hostel has made me more motivated than most people to want to work hard and achieve my goals.
I really am an example that, no matter what you have been through, you can still turn your dreams into a reality.
Of course, none of this would have been possible without Centrepoint. The charity has opened many doors and provided amazing opportunities for me.
The new Young and Homeless Helpline can offer all young people a way out of any negative experiences they may have had.
It will give people who are at risk of becoming homeless or who are homeless the support and practical advice they may need.
Centrepoint does not just say it will help you – it actually makes stuff happen. And the helpline will be able to do this for so many young people.
Homelessness does not have to mean that you cannot achieve your goals. It just means you have more reason to fight for your success.
Join our new commenting forum
Join thought-provoking conversations, follow other Independent readers and see their replies