The Who's Roger Daltrey calls for last bids as homeless helpline charity auction closes
The Who frontman reveals he spent six months living in a van when he was a teenager, as he backs The Independent and Centrepoint's homeless helpline appeal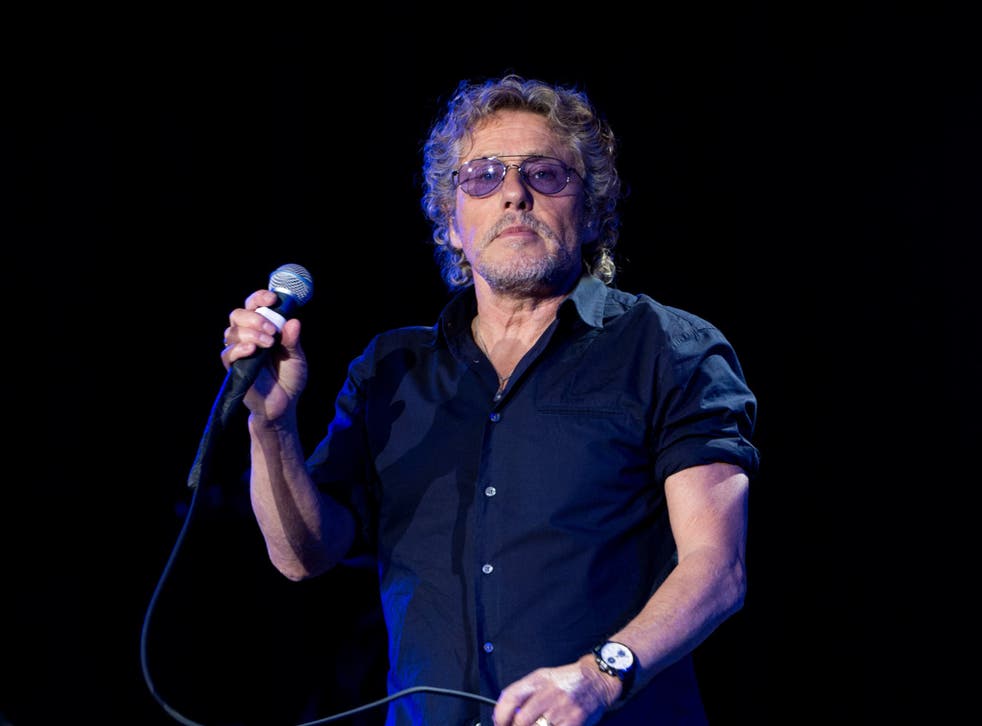 Roger Daltrey has urged people to take part in the last day of the online auction for The Independent's Christmas 2016 appeal to help the young homeless – as he revealed he spent six months living in a van as a teenager.
The Who singer has already donated a bottle of fine champagne signed by him to mark the band's 50th anniversary tour, as one of the lots in the fundraising auction for The Independent and Centrepoint's Young and Homeless Helpline Appeal. Now, to mark the last day of the auction, Daltrey has added a signed microphone used by him at The Who's 2014 show at the Glasgow SECC to his signed champagne lot.
The auction closes at 9pm on the evening of Tuesday 6 December.
It is the last chance for you to bid for lots which include a luxury five-night stay in The Maldives, a signed Arsenal football shirt, a trip to the home of a Formula One team, and a helicopter trip around London.
The auction also offers the chance to bid for a signed guitar used by Craig David in the writing of his recent No 1 album, Following My Intuition.
The prizes are a chance to give an unforgettable Christmas present, and to and help launch the Centrepoint Young and Homeless Helpline at the same time.
Daltrey told The Independent: "Everyone should get behind this appeal and help those less fortunate than ourselves.
"Every time I see homeless people in doorways, I think, thank God that's not me. It's not like they are beggars, they are just homeless, and they need all the help they can get."
The causes of homelessness

Show all 7
He added: "When I was 19 I lived in van for a while when I left home and the band was just starting out, and luckily things worked out for me.
"I always remind myself how lucky I am, life has been an incredible privilege.
"Things can just so easily go the other way and you can have a few whacks of bad luck and end up homeless. I always remind myself it could be me. Everyone should think that it could be them."
The auction is powered by Givergy, which enables charities to raise cash by offering bidders the chance to win exclusive items and experiences.
The Independent is raising money to help Centrepoint save lives by launching a Freephone number and online service enabling people aged 16 to 25, who are homeless or facing homelessness, to speak to an advice worker and be linked to other support services.
For more information about all the lots, and to make your bid, visit: www.givergy.com/charity/centrepoint
Join our new commenting forum
Join thought-provoking conversations, follow other Independent readers and see their replies