How the 'rich kids of London' spent their Christmas holidays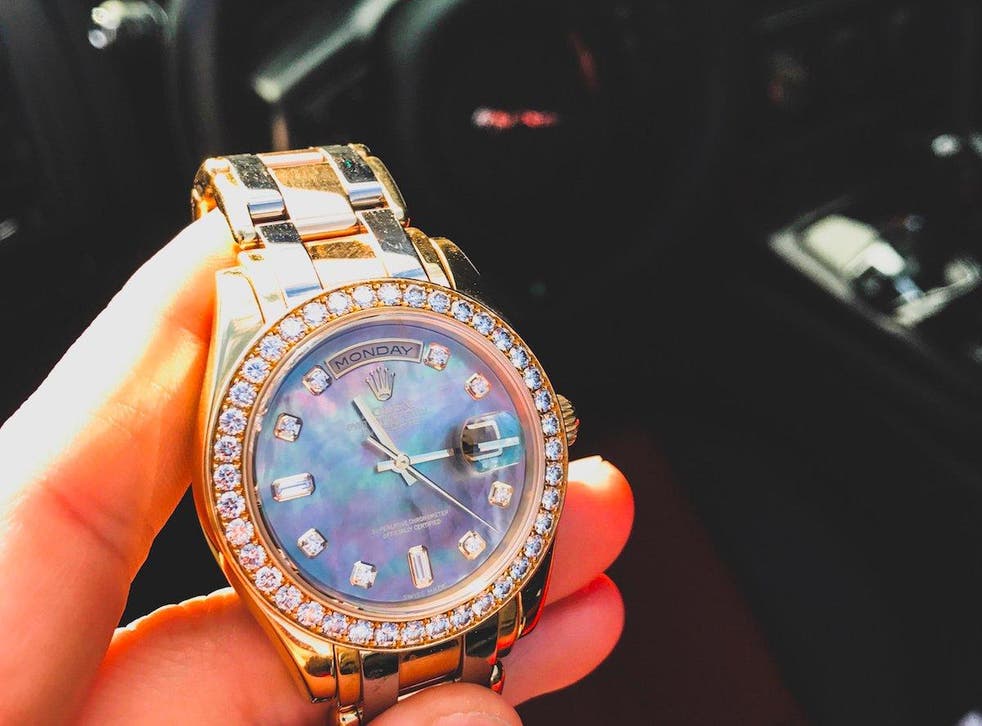 The Rich Kids of London Instagram account, which showcases the opulent lives of some of the city's wealthiest young residents, came under fire recently after footage emerged of a hooded teenager apparently setting fire to a Mercedes G-Wagen, valued at an estimated £87,000.
With the caption "we were bored so we burned G-Wagen for a laugh," it was easily one of the most extravagant — and reckless — stunts ever shared on the account, which now has more than 300,000 followers.
Rich Kids of London accepts photo submissions from "the wealthiest kids from around London" over Facebook, Snapchat (its user name is "richkidslondon"), and email, according to its Facebook page. The posts show lives of excess and luxury, which is never more clear than when the rich kids are on holiday – or celebrating.
We took a look into how some of London's youngsters spent the festive season this year. From elaborately decorated homes in Knightsbridge to Christmas morning in the Bahamas, see some of their most over-the-top Christmas Instagram posts below.
There's nothing like spending some family time at home for the holidays, which is where some of London's rich kids headed for Christmas.
Lamborghinis were on the Christmas wish lists of London's richest this year.
Cartier was a favourite for shopping for that special someone.
However, some Londoners found time to buy a few presents for themselves.
Their London homes were decked out with high-end ornaments.
When it was time to get out the city, they did so in style.
This family brunch called for a sparkling dress code.
Not everyone headed home for the holidays — some of the wealthiest visited fabulous destinations such as Paris, to stay at the finest hotels....
...to bring Christmas to the Bahamas...
...to travel by private jet...
...or even by helicopter to visit the North Pole.
Christmas morning is different for everyone. Some of the rich kids were filmed while they ate their breakfast.
Some Christmas trees were more elaborate than others...
...along with some gifts, such as this £53,860 Rolex Pearlmaster.
Instead of lounging on a sofa, they spent Boxing Day in much warmer climes.
Once it was all over, they moved on to the next event – shopping for the perfect New Year's Eve outfit.
Read more:
• 17 skills everyone should learn in their 20s
• Here's why Dry January is terrible and you should stop doing it
• 7 books that will change the way you work in 2017
Read the original article on Business Insider UK. © 2016. Follow Business Insider UK on Twitter.
Join our new commenting forum
Join thought-provoking conversations, follow other Independent readers and see their replies