i Editor's Letter: Colvin was the perfect antidote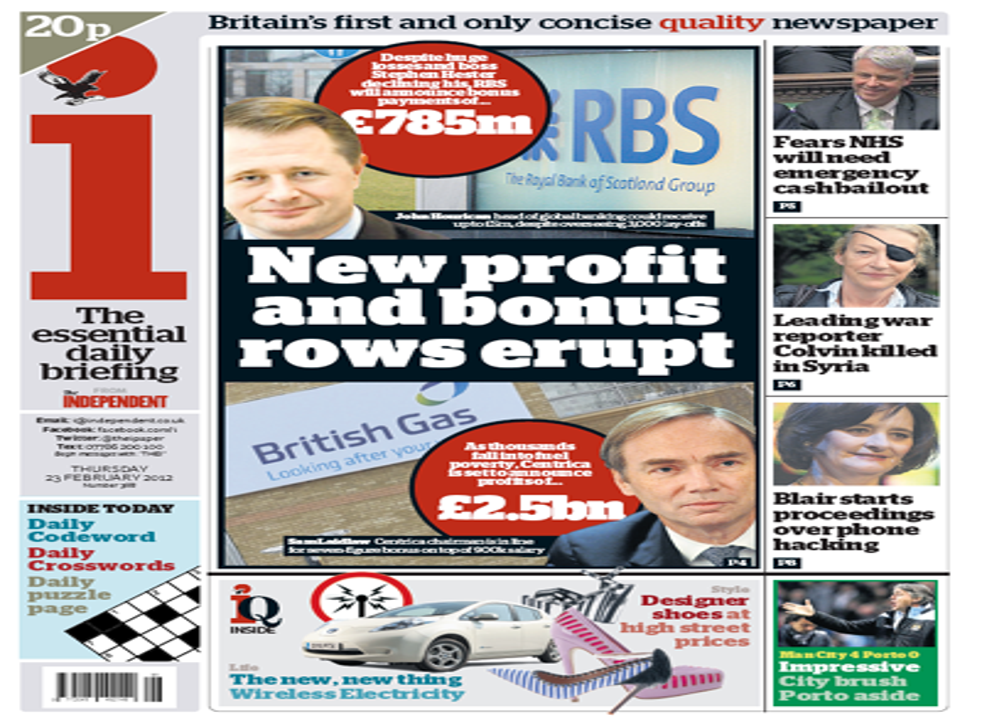 Marie Colvin, who was killed in Syria yesterday, was the type of journalist that made me, and so many, want to be a journalist – not that I could ever even aspire to be her type of brave and brilliant war reporter.
Colvin was the perfect antidote to those that have brought our trade into disrepute of late, both through their actions, and via the harsh spotlight of Leveson. She spent 25 years covering wars for The Sunday Times, funded by the much-maligned Rupert Murdoch.
Sadly, I did not know her. Read our own Kim Sengupta for a moving tribute from one who did.
As I say, not all journalists can be like Marie Colvin. Those of us who live a slightly more mundane, less courageous existence here at the i office utilise other talents to bring you the UK's youngest daily paper. As regular readers may know, we like to share our thoughts, ideas and thanks with you both in print and in person, and I'm really happy to announce another reader party, this time in honour of our 400th edition next month.
So, on Wednesday 14 March we will be hosting an early-evening event (6.30pm to 8.30pm) in the magnificent surroundings of the Revolution Manchester Gallery at the city's Museum of Science and Industry (MOSI). Yes, Manchester! 'So much to answer for.' i readers will have the chance to meet a few journalists and enjoy the gallery's latest exhibition – all for the "price" of listening to me bang on a bit.
If that hasn't put you off, then all you have to do to claim two tickets is email i@independent.co.uk. Put 'party' in the header please. Tickets are first come, first served.
We very much look forward to meeting you. If it is anything like the last one in Birmingham, then a good time will be had by all.
Join our new commenting forum
Join thought-provoking conversations, follow other Independent readers and see their replies