i Editor's Letter: Here's to a happy, healthy 2013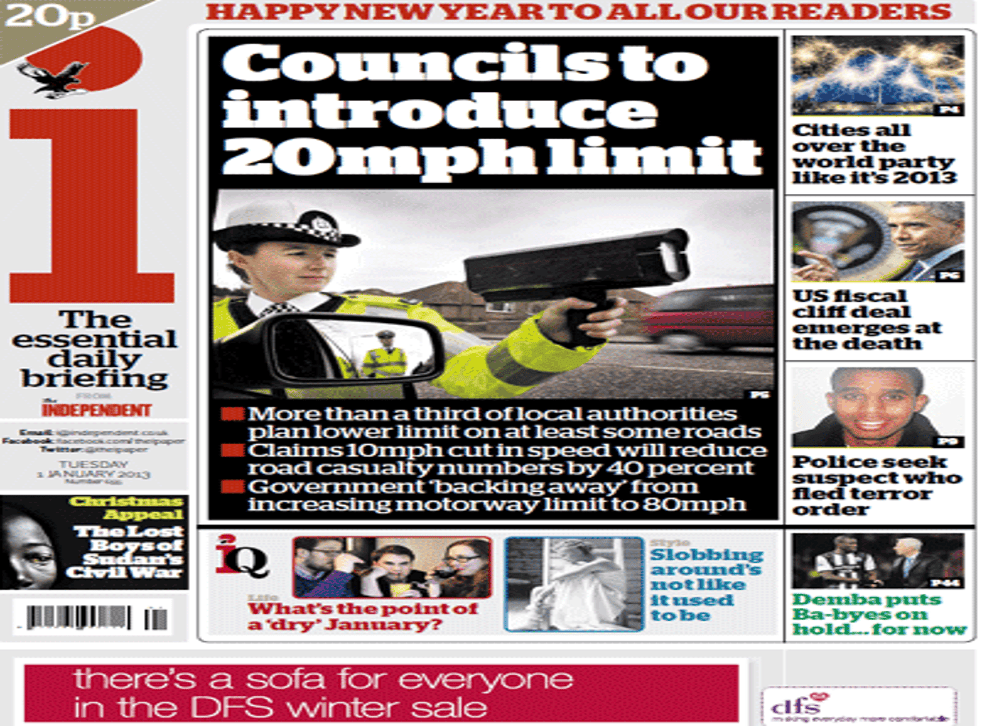 After yesterday's personal application to join the cast of TV's Grumpy Old Men, I thought I'd redeem myself with a uniquely positive take on 2013, despite my actual, and unusual, trepidation.
The best thing about the new year is that nights get shorter; the second best is the involuntary psychological spring clean. Although I look forward to my annual clear-out of unworn clothes, disused gadgets and my bewildering clutter mountain, it is the mental clear-out I relish more. Why do we have an illusion of greater clarity in January? Perhaps it's because many of us embark on a 'dry' month. It's less about detox, more about proving we can if we want to. Plus, I lose 6lbs without breaking sweat.
This year I see with absolute clarity what I've failed to before: the mere fact of a gym membership alone will not get me fitter. I actually have to go there. Last year was catastrophic even by my standards. Full of January enthusiasm, my early attempts to get past the freebie induction period were stymied by the demand for a doctor's letter saying I was fit enough to try to get fit. Being a. male and b. semi-residential in i towers, that was enough to make sure I didn't return, apart from an occasional swim. 2013 will be different, surely?
Whatever your resolutions, I hope you resolve to stick with i, and spread the word among your family and friends. Bizarrely, there are still some people out there who have not heard of, let alone bought, the paper. So my other resolution is to make i worthy of your loyalty. Earnest attack over. Eat less, move more and have a healthy, happy 2013.
Join our new commenting forum
Join thought-provoking conversations, follow other Independent readers and see their replies