Independent Appeal: Teenage runaway on a mission to change young people's lives
The passionate advocate now lectures politicians on the problem of desperate children, says Jonathan Brown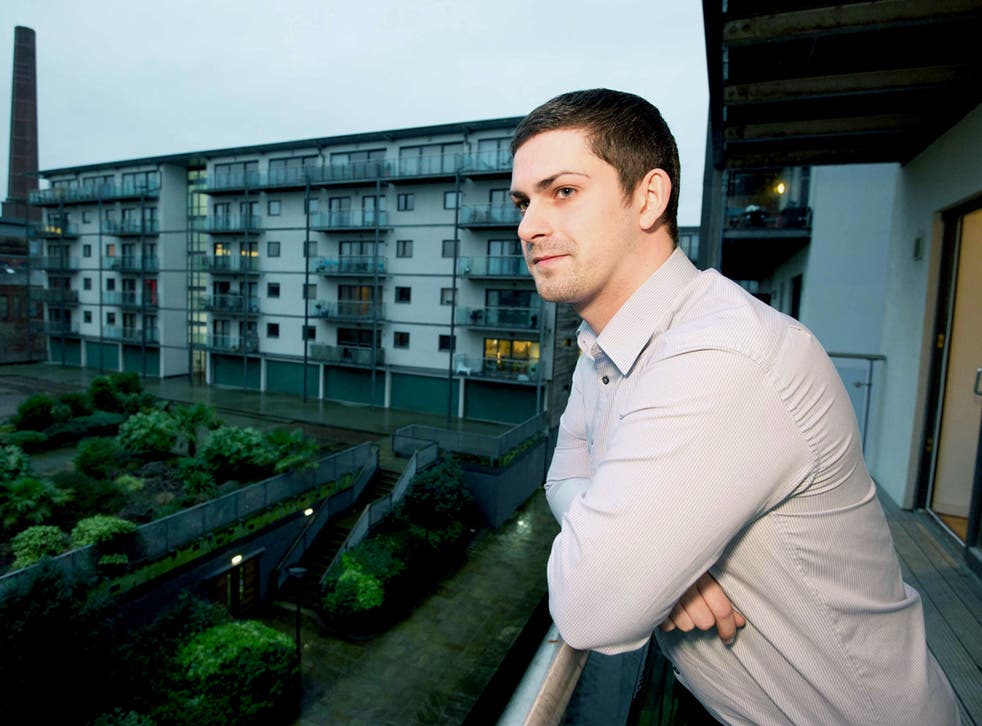 Sitting in the lounge of his apartment in one of central Manchester's more prestigious mill developments, Carl Hillier could be just another of the city's army of smart young professionals.
CLICK HERE TO DONATE NOW.
But it so nearly did not work out like this for the 24-year-old, whose experience as a teenage runaway has made him a passionate advocate for young people with an eye on entering politics so that he can fight on their behalf.
Seven years ago, months of skirmishes with his mother at their home in Weymouth, Dorset, came to a head.
"Me and my mum were arguing," he recalls. "It was a case of I didn't know what to do with my life ... I walked out."
It seems incredible that the disciplined adult chatting about youth justice, and his work helping 14- to 16-year-olds back into education and training, was ever angry and directionless. Yet it is a story all too common.
The first feelings after he ran away were positive. "You are just glad to be out of the argument, you think 'Yes, I can do this'." But hours of walking up and down the seafront on a cold night meant reality as well as the cold soon began to bite. He had reached rock bottom. At 1.30 am, he rang a helpline. But he was told social services were closed until Monday morning. Even then the nearest help was 30 miles away in Poole. "The advice was to stay safe or go home. So I just walked the streets all night," he says. The sensation that there was no one to help still lives with him. Two days later, after a couple of nights of sleeping on a friend's floor, he was put in touch with the Children's Society's Waves project in Weymouth. The Children's Society is one of three charities being supported by the Independent's Christmas Appeal.
"They were about to close but they said 'Come in and sit down'. We must have been there for three or four hours," he says. "On the outside I appeared confident. But as soon as someone asks how you are, you fall to bits."
Staff at Waves found him a bed and breakfast and then supported accommodation, where he stayed for nearly a year and saved the deposit for a flat. But help went beyond food parcels. "They listen. That is the first thing. Even if it's the stupidest thing in your own head they will listen to each question, understand and relate to it. Once you have got it out of your system, they will set you small goals and say: 'What do you want to do in the next week or month?" he says.
The experience of fending for himself was daunting. "Going from being with my mum who was doing everything for me, it scared the crap out of me," he admits. He got a job, although cleaning out toilets at 4am had its own challenges. "There were days when I wanted to quit but I would go and see someone in the project and they would tell me to think about my future."
He became a deputy bar manager, but still suffered doubts. Unlike other youth services he was welcome at the Children's Society even after he was 18. "There were times between 17 and 20 when I felt like going back to where I was. You still want to run away and hide," Carl says.
Four years ago he took the plunge and relocated to Manchester to work in financial services. Since then he has travelled to the United States to speak on behalf of young people, addressing audiences of British politicians. The political path is one he would like to follow himself.
"The big dream is to help make changes in Parliament. One hundred thousand runaways just isn't right. It is one every four or five minutes and only 40 per cent are ever reported to the police," he says. Over the years Carl has witnessed his share of people being helped: a 13-year-old runaway whose stepfather beat her up and who got hooked on heroin; a child kidnapped on the streets by a couple who fed him bleach; six-year-olds running away from home. Seeing such people getting help inspired him. "You realise that if they hadn't had that support they would more than likely be dead," he says.
The charities that we are supporting
Save the Children
Save the Children works in 120 countries, including the UK. It saves children's lives, fights for their rights and help them fulfil their potential. Save the Children's vital work reaches more than eight million children each year – keeping them alive, getting them into school and protecting them from harm.
www.savethechildren.org.uk
The Children's Society
The Children's Society provides crucial support to vulnerable children and young people in England, including those who have run away from home. Many have experienced neglect, isolation or abuse, and all they want is a safe and happy home. Its project staff provide essential support to desperate children who have nowhere else to turn.
www.childrenssociety.org.uk
Rainbow Trust Children's Charity
Rainbow Trust Children's Charity provides emotional and practical support for families who have a child with a life-threatening or terminal illness. For families living with a child who is going to die, Rainbow Trust is the support they wished they never had to turn to, but would struggle to cope without.
www.rainbowtrust.org.uk
At The Independent, we believe that these organisations can make a big difference to changing many children's lives.
CLICK HERE TO DONATE NOW.
Join our new commenting forum
Join thought-provoking conversations, follow other Independent readers and see their replies