Kelly Gissendaner: Georgia prepares to execute first female prisoner for 70 years
The 47-year-old was convicted of a murder plot to kill her husband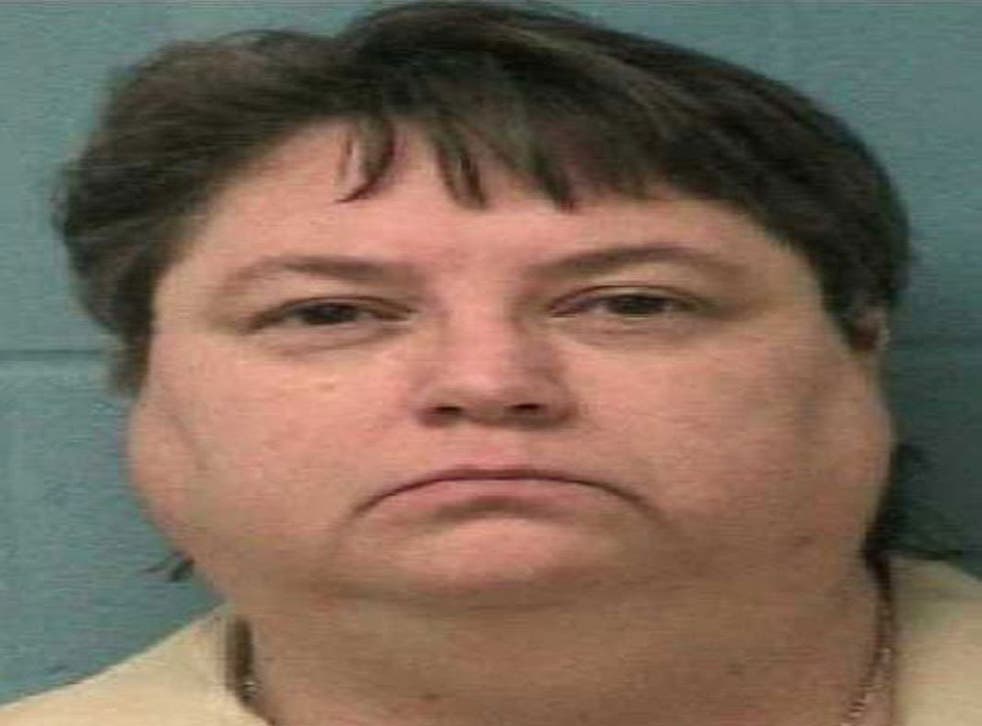 The state of Georgia is preparing to execute a female prisoner – the first time it has done so in 70 years.
Kelly Gissendaner, a 47-year-old woman, is due to put to death on Wednesday. On Tuesday, Georgia's State Board of Pardons and Paroles is to consider a clemency after all her appeals to state and federal courts failed.
Gissendaner, who convicted in 1997 of a plot that to kill her husband, has, according to CNN, already selected her final meal – two Burger King Whoppers with cheese, two large orders of fries, popcorn, cornbread, a side of buttermilk and a salad with tomatoes, bell peppers, onions, carrots, cheese, boiled eggs and Paul Newman buttermilk dressing.
A court was that told Gissendaner was having a relationship with Gregory Owen and conspired with the 43-year-old to have her husband, Douglas Gissendaner, killed. Owen wanted Gissendaner to divorce her husband but she believed he would pester her. The pair had previously been divorced but remarried.
Owen forced Mr Gissendaner at knifepoint into a car and drove him to a remote area of Gwinnett County where he took him into the woods, clubbed him and stabbed him in the neck ten times. Kelly Gissendaner then went on television to pretend to appeal for information about her missing husband.
On February 24, Owen confessed to the killing and implicated Kelly Gissendaner, who was arrested the next day and charged. While in jail awaiting trial, Gissendaner grew angry when she heard Owen was to receive a 25-year sentence for his role in the murder.
Gissendaner is currently the only woman on Georgia's death row. She would be the first woman executed in the state since Lena Baker, an black woman, in 1945.
Only 15 women have been executed in the United States since 1977, according to the Death Penalty Information Centre
Join our new commenting forum
Join thought-provoking conversations, follow other Independent readers and see their replies