Letter from the editor: "You're banned!"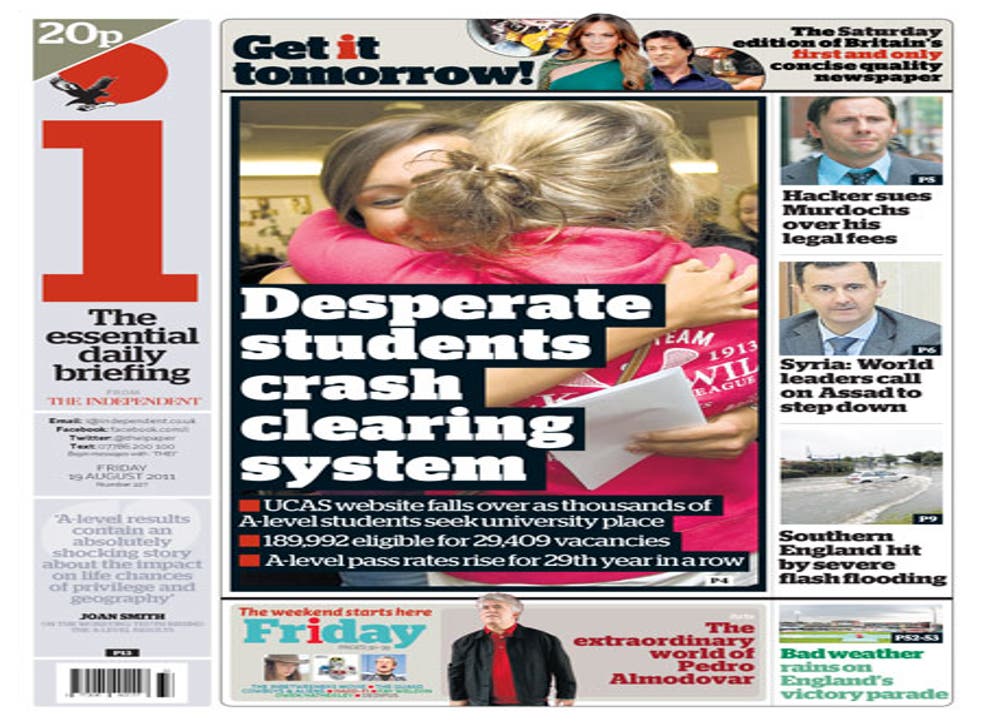 We are a pretty reasonable bunch here at i – certainly compared to some papers where I have worked, and the many more which have declined to employ me.
But, as I write, it's pouring down, the cricket's off, my daughter is stuck alone at a foreign aiport, I haven't had a decent cup of coffee since I got back from Italy (why? All the 'baristas' are now continentals?) and … I'm having abad hair day. So, forgive me if I am a little grumpy – imagine if I had been trying to get on the UCAS site too.
Being a bit grouchy means I am feeling slight less well-disposed to some of the, let's say more manners challenged of our readership. That's the thing with putting on thousands of readers – for which we are are daily grateful by the way – some of the newer members of the i family are not familiar with our ways. Now, you can excoriate our horse-racing coverage, slag off our weather charts, diss the difficulty of our sudokus and crosswords, and trash the executive editor's letter BUT (and you can see it's a big BUT) only when it is written by me. Coop's fair game of course.
However, please don't write in and tell us you are never going to buy the paper again because of our so-called 'bias' against the PM or Ed M, Labour or the Tories, Man City or Man Utd on the basis of a single column from any of our array of sparkling columnists.
The point of i's individual columns is that they express individual views, often contradictory. There is no leader page, and we'd never presume to tell you what to think. Surely, we are all concise, quality grown-ups. But, if you still demur, then in the immortal words of the inimitable former editor of The Sun, Kelvin Mackenzie, to a complaining female reader: "You're banned!"
If you are not banned, feel free to buy tomorrow's i on Saturday when cheery Vicky Summerley will be in this chair. And, she has good hair.
Join our new commenting forum
Join thought-provoking conversations, follow other Independent readers and see their replies