London flat with shower in the kitchen renting out at £850 per month
All yours for just £850 per month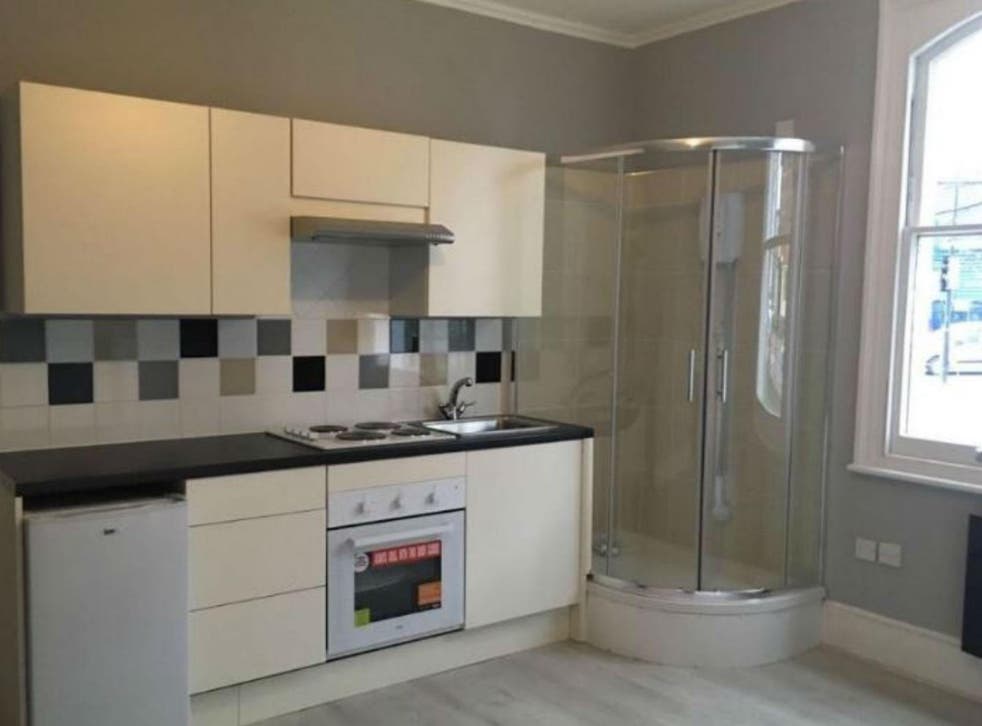 In a small flat, it can be hard to cook your dinner and not have your bed sheets smelling of stir-fry for another two days.
In this studio flat, with a shower in the kitchen, that battle might be even harder.
Gumtree is advertising a "beautiful" flat on Chiswick High Road in west London for just £850 per month.
The advert says it is "refurbished to a high standard" and has "its own shower". The rent even includes bills.
But one crucial missed detail is that the shower is located right beside the stove and kitchen sink, and overlooks a large window. Since the flat is on a "raised ground floor", the window is not quite at pavement level.
The toilet is a shared facility.
If the tenant does not mind being able to keep an eye on the lasagna whilst in the shower, or washing with a view of the passing traffic, the listing has its benefits. The flat is situated near to Chiswick roundabout and is just a few minutes' walk from Gunnersbury Station.
For tenants who want to escape, the ad notes that there are "many buses" including the N9 which goes to Heathrow Airport.
In an age of "cramped chic", this is not the first time that a flat with a shower in the kitchen has been advertised.
Also in west London, ad advert for a bed-sit in Ravenscroft Road, priced at £95 per week, was posted in January 2016.
Sellers described it as a "spacious single studio with kitchenette and own shower, pine furniture and double bed."
Although London house prices are uncertain due to Brexit, it is still the most expensive place to live in the UK. The average house price at £491,000 compared to £218,000 in the rest of the country, found the Office for National Statistics.
Join our new commenting forum
Join thought-provoking conversations, follow other Independent readers and see their replies