Forgotten Women: Why women in South Africa are carrying the burden of HIV – and how they could soon eliminate it among children
In the third in our series on the lives of ordinary women behind extraordinary stories, this month's Forgotten Women features Sylvia Mdluli, whose HIV diagnosis is part of a wider movement to eradicate the infecting of innocent children
Lucy Anna Gray
Sunday 01 July 2018 19:40 Comments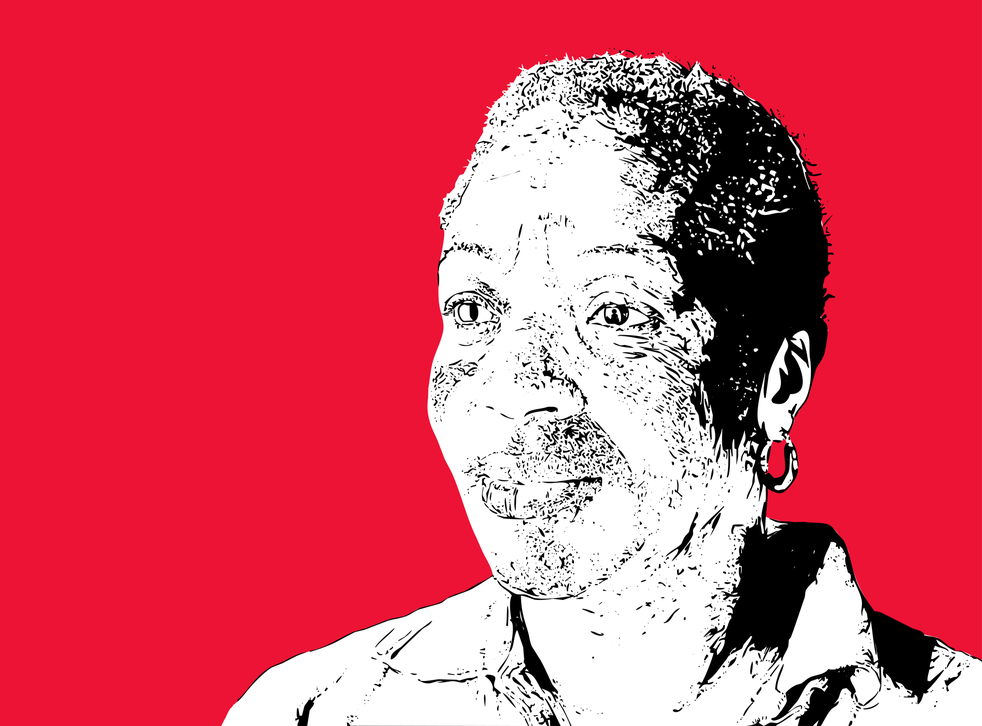 South Africa has the biggest HIV epidemic in the world, with 7.1 million people living with the virus.
There is a huge gender disparity in infection rates, with nearly four times the number of young women infected than men their age.
Not only are women disproportionately infected, but there is another burden tying them to this life-changing illness.
Many women have been unknowingly infected with HIV, then unknowingly passed it on to their children.
Guilt, shame and responsibility are words that swirl around this heartbreaking effect of the virus, and the aftermath of such a diagnosis lasts a lifetime.
This is Sylvia, a woman that lives and breathes these statistics. And a woman fighting to make history.
***
A person who brims with energy and love, Sylvia Mdluli's pride in her daughter is palpable.
"Oh when Shameen was born I was the happiest mother on earth! She's here with me now – say hello Shameen – she just turned 17."
Fourteen years ago Shameen fell gravely ill and was referred for medical tests.
"My husband was with me when we discovered our daughter was HIV positive. The way he reacted, that I will never forget. It was like I came with HIV and gave it to our daughter knowingly."
At the time Sylvia was pregnant antenatal care visits in South Africa did not test for HIV. This meant not only was she not diagnosed, but she knew nothing about the virus, an issue that Sylvia repeatedly stressed.
"I had so many questions in terms of what went wrong, I had no idea that I was HIV positive and didn't know anything about it. I now think my daughter got infected through me breastfeeding her. I won't lie, I was emotionally hurt, I couldn't help but blame myself, I really battled with the news of knowing that I made my daughter sick."
As well as seeking medical answers, the inevitable question of "how" plagued Sylvia.
"I was faithful to my partner and never cheated on him; however once we found out that my daughter was HIV positive my husband blamed me and said I'm the one who came with the virus.
"It was only later on that we find out that he had another girlfriend who a close friend of his told me was HIV positive. I don't want to blame anyone, but now when I look back I can see where things might have gone wrong."
Reeling from both the diagnosis and her husband's reaction, Sylvia realised she needed to take back the control she had unwittingly lost.
mothers2mothers helping to educate families dealing with HIV diagnosis

Show all 9
"I read everything I could find to get as much information as possible. I just wanted to know more so that I could raise my daughter and live a long life together.
"My doctor told me to tell Shameen when she was 12, to avoid her blaming me but also to ensure that when she starts engaging in sexual activities she is fully knowledgeable.
"When I first told her about her HIV she didn't understand, she thought she was going to die. For a young girl to be so aware of their sexuality, and have their relationship with their parent put in that situation, it is difficult for everyone."
After an initial period of monitoring, in 2006 Sylvia's CD4 count dropped and she began taking ARV medication.
But it wasn't just medicine that Sylvia credits for saving her life.
She was referred to a local support group attempting to eradicate mother-to-child transmitted HIV.
Programmes like this are credited for the impressive drop in new infection rates among South African children, with the rate of transmission reaching a record low of 1.3 per cent in 2017.
Sylvia now works for the charity mothers2mothers, helping educate other mothers and children.
The hard work of groups like this are making total elimination of mother-to-child transmission less a dream and more a reality.
But there is a dangerous undercurrent stopping this goal from being achieved.
As increasing numbers of people get tested for HIV, including sex workers and other high risk groups, there are still some reluctant to come forward: victims of abuse.
Both Sylvia and a wealth of research behind the gender disparity in HIV infection rates cite violence against women as a reason mother-to-child transmission still exists.
"Most women I talk to when they are abused, they don't come forward and talk about it. When I go into homes and ask the mother, 'oh, what happened to your face?', the mother will just come up with an excuse."
This culture of silence among abused women extends to their health, meaning they are less likely to come forward and get tested.
Victims of domestic abuse may also be unable to negotiate safe sex practices with their partner, putting them at higher risk of infection.
The clear intersection between domestic abuse, rape and HIV infection rates appears to be the new battle in fighting mother-to-child transmission.
"We need to fight gender violence to improve everything else for women, so women can stand up and do positive things, because if they keep on being abused it won't just harm women, but the whole family, so they must come forward. Women need to know their rights, because most women I visit don't seem to, and they don't know where to look to to use these rights."
In a life focused on her daughter and helping other women, Sylvia is determined to keep fighting this clearly gendered virus.
Along with the other women she works with in South Africa – some infected, some not – they are fighting to stop any more babies being infected with HIV.
"Over the years I've learnt a lot and I'm so armed with knowledge; learning about HIV, and stigma and how it affects our daily lives has given me the willpower to live. I'm not shy about my status anymore."
After visiting countless other women, and facing her own personal battles, Sylvia's message is clear.
"I want women to take care of themselves and to be independent. If you are a woman, you do not need to be dependent to anyone other than yourself. I think life becomes much easier when you realise that."
You can find out more about the organisation Sylvia works for, mothers2mothers, here
Register for free to continue reading
Registration is a free and easy way to support our truly independent journalism
By registering, you will also enjoy limited access to Premium articles, exclusive newsletters, commenting, and virtual events with our leading journalists
Already have an account? sign in
Join our new commenting forum
Join thought-provoking conversations, follow other Independent readers and see their replies