Drink-driving 2014 Christmas campaign: Fifty years of warning films
Fifty years after the first warning film about drink-driving, a new Christmas campaign has launched. Simon Usborne compares our changing attitudes to 'one for the road'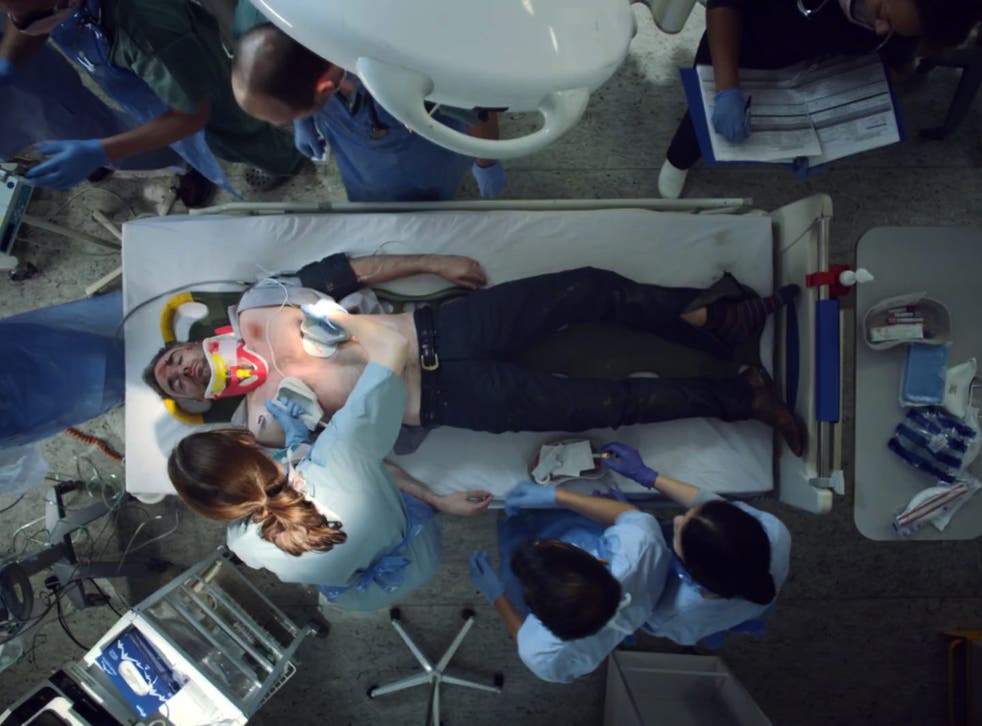 A black-and-white slideshow of a terrible office party, set to a jaunty remix of "Jingle Bells". The year: 1964. "Drinking and driving are dangerous," the narrator says with received pronunciation, before drawings of whisky glasses appear. "Four single whiskies and the risk of accident can be twice as great! Six singles and the risk can be six times as great! Eight and the risk can be 25 times as great!"
Hardly hard-hitting, yet the public information film was revolutionary at a time when drink-driving was tough to prosecute, socially acceptable – and endemic. How much attitudes have shifted in the 50 years since is also evident in the concluding message. "If he's been drinking, don't let him drive." A woman's hand clutches her husband's as he starts his Austin A60 Cambridge. "Don't ask a man to drink and drive!"
The Government has today released its latest, very different ad in time for the festive season. In a 60-second karaoke performance of Kool and the Gang's "Celebration" ("Celebrate good times, come on!") a series of emergency service workers sing breathlessly while responding to a fatal car crash. "In the last 50 years, drink driving deaths have fallen from 1,640 a year to just 230," the message reads. "But that's still 230 too many."
This huge decline in fatal crashes, over a period when the number of licensed cars has tripled to 35 million, is in part due to improved car and road safety, as well as medical advances and the arrival of breath testing. But new research also confirms the way that society has changed as these campaigns have evolved.
Colin Kelvey was a 17-year-old police cadet when the first film came out, later becoming a traffic officer in Hertfordshire. "The culture was completely different," he recalls. "Men predominantly used to drive to the pub, have whatever they had, and think nothing of driving home. They'd done it every night and nothing had happened. It was a way of life."
Driving drunk has been illegal since 1925, but there used to be no way to measure alcohol in the system. "Drivers had to be almost physically incapable," Kelvey says. "Then it was up to three people's opinions – the officer at the roadside, the sergeant at the station, and ultimately the doctor who was called out to give a medical opinion."
Before the 1967 Road Safety Act, almost a quarter of road fatalities were associated with drink driving. When the new law set a limit of 80mg of alcohol per 100ml of blood, samples were taken at police stations. This reinforced the sense of risk – of being caught if nothing else – established by the new campaign. The proportion of drink-linked fatalities dropped accordingly to 15 per cent in just one year (it is now less than 5 per cent).
Breathalysers arrived in 1968, but attitudes would take longer to influence. "I don't remember seeing any shame involved," Kelvey says, remembering his pre-Christmas patrols. "People just thought they were unlucky to have been caught, as if it were a lottery."
A survey of 2,000 drivers, published today as part of the Department for Transport's Think! campaign, suggests that more than 90 per cent of people now agree that drink driving is unacceptable and shameful. In 1979, the first year such research was carried out, half of male drivers and nearly two-thirds of young male drivers happily admitted to drink-driving every week.
The 1964 advert is sexist but it reflected drinking and driving culture. By 1975, still only 29 per cent of women had a licence, compared with 69 per cent of men (in 2010, it was 66 per cent of women, and 80 per cent of men). "My wife was unusual in that she drove me home when I'd had a couple, but normally the husband didn't like to admit he was unfit to drive," Kelvey says. Having one for the road was the manly thing to do.
By the late 1980s, a new type of advert that was similar in tone today's reduced the male focus and rammed home the devastating effects of accidents on families. This coincided with the reported changes in attitude – and the death rate. But as drink-driving still kills one person every 36 hours, the latest ad warns against complacency. Meanwhile, the survey shows that young people remain less concerned (7 per cent of 18- to 24-year-olds said drink driving was acceptable, compared to 1 per cent of 55- to 64-year-olds).
Last year, after an afternoon pub session with his builder, a driver in Bedfordshire was pulled over by police for driving erratically. "My heart sank when the test came out positive," the 57-year-old says. A 12-month ban and £1,000 fine followed, and Graham (not his real name) lost his company car.
He credits the campaign with helping to change minds, but says he will still frequently intervene when he sees people pushing their luck. "Some of my own colleagues could do with a wake-up call," he adds. "What people say and what they do are very different things."
Click here to see the 2014 warning film
Join our new commenting forum
Join thought-provoking conversations, follow other Independent readers and see their replies