The Guardian to cut 250 jobs within three years 'in bid to break even'
The publisher lost £58.6 million in the last financial year
Thursday 17 March 2016 21:17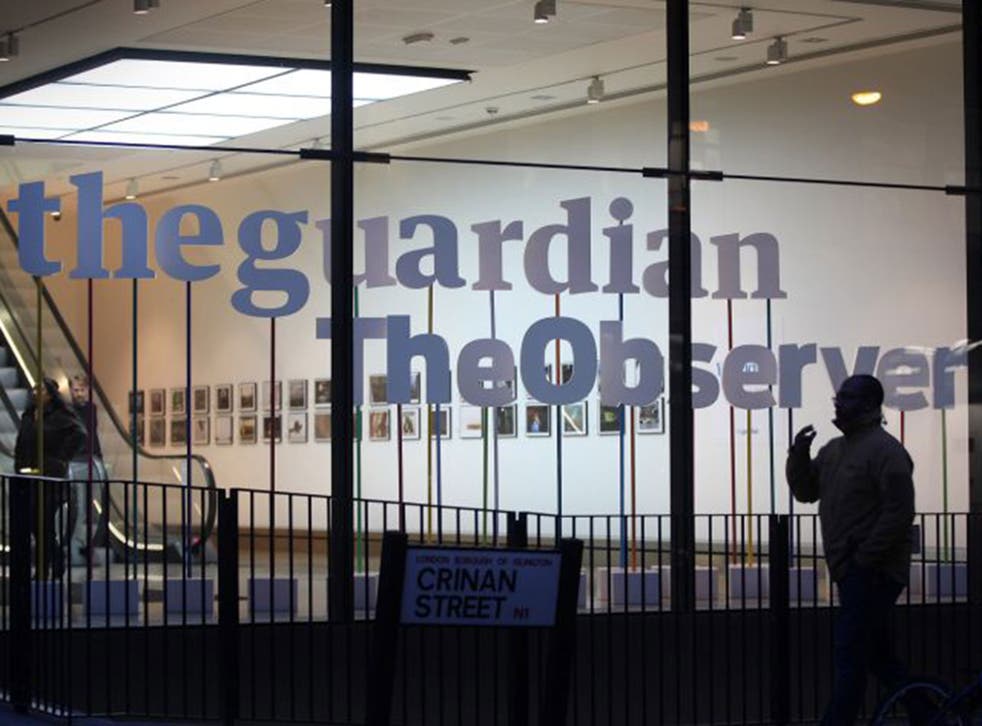 The Guardian newspaper is planning to cut 250 jobs, including 100 from editorial, as it seeks to balance its books by 2019.
In an attempt to staunch heavy losses, which amounted to £58.6 million in the year to the end of March, the publisher will seek to "restructure the less profitable parts of the company in a bed to break even within three years".
While the 210 people employed outside the UK are not expected to be affected, the UK workforce will be cut by 18 per cent, including positions that remain unfilled – equivalent to 310 jobs.
In total some 100 jobs are earmarked to be cut from the 725-strong editorial workforce and 150 from commercial departments, support functions such as finance and human resources and other parts of the business.
The decision on whether the publisher will make compulsory redundancies will follow an eight-week consultation period.
In a joint email to staff, editor-in-chief Katharine Viner and chief executive David Pemsel said the "volatile media environment" had led to an "urgent need for radical action".
"Our plan of action has one goal: to secure the journalistic integrity and financial independence of the Guardian in perpetuity," they wrote, before adding they hoped the cuts would all be voluntary and that compulsory redundancies would only be considered only "if necessary".
Michelle Stanistreet, general secretary of the National Union of Journalists, said: "This is a major blow for the staff of the Guardian and Observer and for journalism as a whole. We will oppose any compulsory redundancies."
Brian Williams, Guardian father of the chapel for the National Union of Journalists, said: "We are encouraged by the fact the company is seeking voluntary redundancies and is looking to mitigate potential job losses by finding other cost-cutting measures."