The Media Column: BBC3's move to a digital future comes as broadcasters fight to win the youth audience
The publicly funded BBC is not in the habit of closing services altogether and so the online BBC3 will have as long as it needs to find its young audience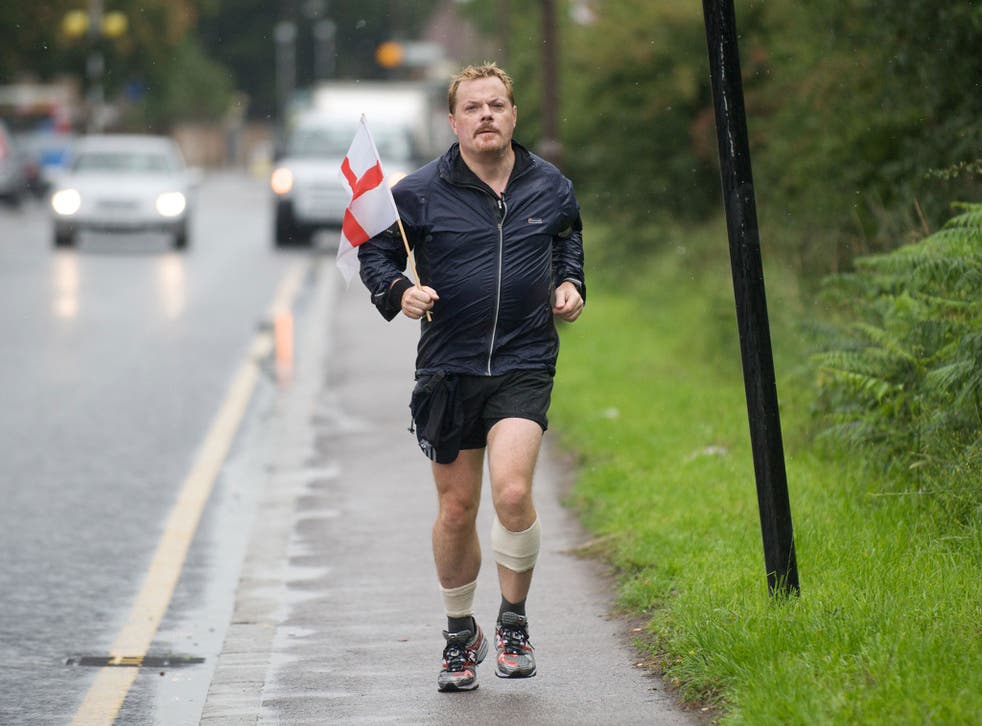 BBC3 will abandon television on 16 February for a new life as an online-only channel and I've no doubt it will be a success.
That's not to say that the timing is right for such a move – it isn't – but the transition will work because it has the backing of an organisation that has a total budget of £3.6bn and never admits to failure. So even if BBC3 initially flounders, the corporation's publicity machine will manage to find some metrics suggesting it's giving the kids what they want.
I don't wish to sound cynical because there's a need to start Britain's millennial generation on a life journey that ultimately leads them to the delights of the Beeb's wider output.
The BBC will struggle to make the argument for the licence fee in coming decades if swathes of the public, raised on YouTube fashion vloggers and Lad Bible vines, feel no nostalgia for the part the corporation played in their formative years beyond CBeebies' Mr Tumble.
Fortunately, a conversation with BBC3 controller, Damian Kavanagh, ahead of the launch gives confidence that the station's online output will genuinely give young viewers cause to watch.
BBC3 has been characterised as a comedy platform, partly because comedians such as Steve Coogan and Russell Kane have led the campaign for it to stay on TV, but its other mission statement is "making you think". And it's in factual content that BBC3 is looking to be most innovative, exploiting the flexibility of the internet and the intimacy of social-media platforms to create crime and mystery formats that are in the spirit of the hit American podcast Serial and the addictive Netflix series Making a Murderer.
For Unsolved, BBC3 has assigned two reporters to a long-term investigation into the 20-year mystery of the disappearance of Damien Nettles, who had just turned 16 when he vanished during a night out in Cowes, Isle of Wight, in 1996.
"There are a lot of rumours about exactly what happened but not a lot of answers forthcoming and the family are still trying to find out what happened," says Mr Kavanagh, who claims his team has uncovered "some amazing new insights into the case".
Love Triangle, a film in BBC3's popular Life and Death Row strand on young people facing capital punishment, will be screened in eight short parts over four days with viewers given supporting material, such as maps and photographs, via social media to help them to piece together the story.
Stacey Dooley, the channel's somewhat wide-eyed investigative reporter, is lined up to make Sex in the Strangest Places, in which she will be exploring prostitution in Brazil, Russia and Turkey.
One comedian, Eddie Izzard, will play a major role in BBC3's transition, as he is filmed running 27 marathons in consecutive days in South Africa to recognise Nelson Mandela's 27 years of incarceration.
Izzard will be fitted with a lightweight camera so BBC3 viewers get a "real-time" experience of his superhuman efforts, which previously would have been shown as a retrospective documentary.
Comedy is important to BBC3, which is in talks over a key commission from comedy producer Jimmy Mulville, who loudly criticised the move online and offered to buy the channel.
Mr Kavanagh's confidence is based on BBC3 being part of a vast web of services with which young people already engage. The behemoth BBC1 – on which some of BBC3's longer shows will run – is the most popular channel with 16- to 34-year-olds and is itself proof that plenty of millennials still watch old-fashioned TV.
BBC3 will also closely partner with, and be relentlessly cross-promoted by, BBC Radio 1, which is entrenched on iPlayer and YouTube as the world's biggest video radio station.
The characters from People Just Do Nothing, BBC3's excellent comedy based on the hapless Kurupt FM pirate radio station, appeared last week on Radio 1's Live Lounge. Many young listeners will barely distinguish between the two brands, which possibly explains why BBC3's new logo is almost indecipherable.
If this online transition is a jump into the deep end by BBC3, it is one that has been made with a rubber ring and armbands. But it is also a huge opportunity for commercial television networks, for which the 16-34 demographic, much coveted, as it is, by advertisers, is a holy grail. Channels such as Channel 4's E4, ITV2 and Channel 5's 5Star have all been created precisely to appeal to this young audience.
Jay Hunt, the chief creative officer of Channel 4, is clearly happy that the BBC has gone early in taking its youth channel off the TV schedule.
"I don't think I'm whistling in the dark on this. All the data that I've got in front of me speaks to a different vision," she says. "When I look at the numbers, I am not seeing (young) people running away from telly, I am seeing them still consuming it in traditional ways but also wanting to watch a box set on their mobile on the way to work."
As she prepares to bring youth-friendly hits Fresh Meat and Gogglebox back into Channel 4's schedule, she says the main channel experienced an 8 per cent uplift in its 16-34 audience last year.
"Even a terrestrial channel can post growth, when there's a narrative of young people no longer wanting to watch TV."
E4, the most successful youth-skewed digital channel, is heavily promoting its upcoming comedy drama The Aliens.
This is an important moment in youth television. Channel 5 changed its branding last week as it repositioned itself under its American owner, Viacom. The Viacom family includes MTV and Comedy Central, which thereby gives Channel 5 – and especially 5Star – new opportunities in chasing that all-important 16-34 audience.
"We are fast-tracking into comedy and entertainment, which is something that Channel 5 hasn't done for years," said one senior channel executive of its future direction.
Ralf Little, star of the BBC3 comedy Two Pints of Lager and a Packet of Crisps, has been commissioned by Channel 5 to make Borderline, a mockumentary series based on UK Border Control.
The main Channel 5 has enjoyed recent success with young viewers, thanks to the strange appeal of Big Brother.
The last series, in a house loaded with strutting reality TV stars, delivered the network's best-ever figures for 16- to 34-year-olds and was scheduled alongside youth favourite Lip Sync Battle UK.
All of which suggests that BBC3 has gone too soon.
Channel 4's Ms Hunt, a former controller of BBC1, reminds us that the timing was not of the corporation's making.
"This wasn't a strategic intervention to future-proof the BBC, this was a money-saving exercise," she says. "The interesting test will be whether they have jumped ahead of behaviour or whether they end up being a market leader for young audiences."
The publicly funded BBC is not in the habit of closing services altogether and so the online BBC3 will have as long as it needs to find its young audience.
Sooner or later, I'm sure, it will be judged a success.
The Culture Secretary is playing a tricky hand
"I love the BBC," Culture Secretary John Whittingdale reiterates in an interview in the latest edition of The House magazine, while also saying that his interest in the privatisation of Channel 4 is purely benign. "The reason for doing this is not because George [Osborne] wants some money, it's because Channel 4 has played a very important part in the broadcasting landscape and I want it to continue to do so," is his analysis of the benefit of bringing in a private owner or partner at C4.
Mr Whittingdale claims "very good relations with [BBC Director-General] Tony Hall and his predecessors", despite the ongoing worry at New Broadcasting House over the Government's White Paper on the BBC's future.
Part of that concern is due to the time it's taking. The rapidly approaching local elections and European Union referendum, of far more importance to the Government than the uncertainty around the BBC, mean the paper could be delayed beyond the summer recess that starts on 21 July.
But the EU referendum poses another conundrum for Mr Whittingdale. New to the Cabinet, the confirmed Eurosceptic is lacking in senior political allies and on a collision course with the Prime Minister. Having secured his dream job, the film-loving, air-guitar-playing Culture Secretary won't want to lose it. When The House asked him of his voting intentions, he expressed the hope that David Cameron "will get that agreement", but when asked if he would rule out supporting Brexit he replied: "I wouldn't."
Kiss dances in to Scandinavia
Thirty years ago, before internet radio began, the pirates of the Kiss network were broadcasting from London's tower blocks. The idea of reaching listeners in Scandinavia was unimaginable even by 1990, when Kiss FM transformed British radio by winning a broadcasting licence and forcing a music revolution at BBC Radio 1.
The multimedia Kiss brand is somewhat different now under the ownership of Germany's Bauer Media, which has rolled it out as a national dance brand. But there must be something in the kudos of the original pirate that has helped Kiss to go international, and Bauer is set to launch Kiss Finland and Kiss Norway, a sign of the global influence of British dance-music culture. Norway will even have its own version of the Kisstory network, playing "non-stop old-skool and anthems" to the Norwegian party crowd.
Join our new commenting forum
Join thought-provoking conversations, follow other Independent readers and see their replies