The Media Column: Political cartooning is as vital a component in a newspaper's armoury as ever
The threat to the traditional, static political cartoon matters deeply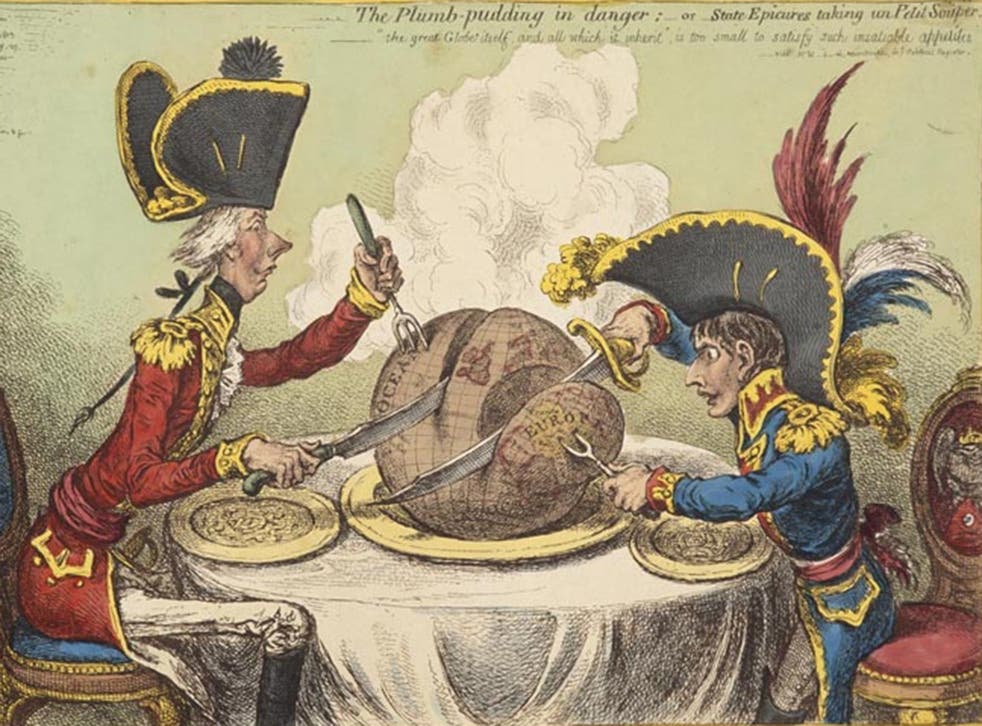 It's not an easy life being a cartoonist. Syrian Ali Farzat had his hands broken for his mocking images of President Bashar al-Assad. Iranian Atena Farghadani was thrown behind bars for composing pictures of politicians with animal heads. O 1 November in London, protests were held in support of Malaysian cartoonist Zunar, who faces up to 43 years in jail for "sedition".
It's probably just as well that The Guardian cartoonist Steve Bell lives in Britain. When the hulking, hairy figure of Bell came face to face with David Cameron at a motorway service station on the 2010 election campaign trail, the Prime Minister raised the issue of why the cartoonist always draws him with a condom on his head. Bell quipped that it was "to do with the smoothness of his complexion".
Cameron then did something typical of politicians and guaranteed to rile political cartoonists. He told Bell he'd enjoyed a drawing of himself – even though it depicted him as a sausage, encased in his condom on a butcher's scales. The gruff Bell told him he "wasn't supposed" to like the joke and asked the PM "what drugs he was on for this lunatic election marathon".
This and other cartooning anecdotes are contained in Britain's Best Political Cartoons, compiled by Tim Benson, owner of London's Political Cartoon Gallery and Cafe, the only venue of its kind in the world.
We also learn that none of the political cartoonists were sorry to see the back of Nick Clegg, because his bland features made him hard to caricature, while Ed Miliband is much-lamented, most of all by The Times's Peter Brookes, who had won the admiration of his peers for his depiction of the Labour leader and his Shadow Chancellor Ed Balls as Wallace and Gromit. "[Miliband] offered them such wonderful material with those big panda eyes and teeth that went on forever," says Benson. "However the bacon sandwich and the 'Ed Stone' moments were themselves beyond parody."
But the sad fact is that political cartooning is a dwindling art. The Daily Express parted company with its long-standing artist Paul Thomas early this year, leaving only four papers with full-time dedicated political cartoonists (Bell, Brookes, Dave Brown of The Independent and Christian Adams on The Daily Telegraph). The Daily Mail's Mac (Stanley McMurtry) also does general "gag" cartoons.
With so few posts left, Benson compares the political cartoonist's job to "dead men's shoes". He praises the "genius" of the handful of artists who can still make a living by lampooning parliamentarians in pictures and notes that few of them retire but – as in the case of famous names such as Low, Giles and Trogg – they carry on until their health or eyesight fails them.
Mac is 80 next year, as is Sunday Times stalwart Gerald Scarfe. But it's not all bad news. Norwegian-born Morten Morland, who covers for Brookes at The Times, is in his thirties, and both The Independent and our sister paper i regularly publish work by the gifted and youthful Ben Jennings.
There are, it seems, no women in political cartooning. "Perhaps they are too nice?" wonders Benson.
In the internet era, a poignant cartoon is as powerful as ever and eminently shareable on social media. But the images don't enjoy the prominence on news websites that they have in half a page of print and it's hard to see how they can be monetised online.
Animation, which lacks immediacy and is far more expensive, is not the answer. One cartoonist compares the delayed punchline of animation to a "blathering fart".
The threat to the traditional, static political cartoon matters deeply. Not just because politicians might be about to be let off the hook and because the international cases of persecuted cartoonists (highlighted this week by Amnesty's Write for Rights campaign) show us that this is an important medium in a democracy. It is also important for the reason that cartooning has been embedded in British culture for more than two centuries.
An exhibition opens on 4 November at the Cartoon Museum in London called Gillray's Ghost, celebrating the continued influence of the great Georgian caricaturist James Gillray. The event will feature Gillray-inspired newspaper cartoons from contemporary artists, including Brown, Bell, Brookes and The Independent on Sunday's Peter Schrank.
"Gillray provided the template for modern political cartooning," says the museum's director/curator Anita O'Brien. The big round "plum pudding", which Gillray first drew in 1805 as a symbol of the world being fought over by the cutlery-wielding Napoleon and William Pitt, has become the political cartoonist's equivalent of the gag cartoonist's Desert Island, and is a theme endlessly reworked, with the pudding depicted as all manner of institutions and contested territories. "It's literally the political football," says O'Brien.
For around a century Gillray's style – often cruel caricature based on brilliant draftsmanship learned at the Royal Academy – was dismissed in favour of a more realistic and less grotesque approach to illustration. It was only the children of the Sixties counter-culture – the likes of Scarfe, Ralph Steadman and Private Eye – who brought Gillray back to life.
Barry Fantoni, one of the great early Private Eye cartoonists, once told me that he wanted his drawings to "wound" politicians, rather than merely provide amusement to the reader. MPs will request original drawings of themselves to hang on their toilet walls but most hate being caricatured. Mr Cameron, despite his attempts to placate Steve Bell, is known to detest the condom drawings, which is why they keep coming. John Major loathed Bell's cartoons of him in his underpants. Tony Blair, famous for his vanity, was easily pricked by Fleet Street's finest as they sketched his receding hairline. Only Margaret Thatcher, lacking a sense of humour, let the cartoons pass her by.
Benson thinks that the quality of British cartooning is as strong as ever and unmatched anywhere in the world. In America, the press relies on syndicated drawings, which don't carry the impact of those from a full-time employee whose artwork usually reflects the editorial values of their paper.
But Benson identifies another looming problem. While British political cartoonists don't live in fear of having their hands broken, they also work in an environment where there are few taboos to break any more. "My fear is that there are no boundaries and cartoonists no longer have anything to push against, so they almost become blasé about it." Compared to the heady days of the Sixties, when the Vietnam War protests were raging but newspapers balked at caricaturing the Royal family, it's hard to shock and harder still to "wound". Bell can keep drawing the Prime Minister with a condom on his head but he admits in the book to being "so fed up" with drawing him. To Benson, Bell's depiction of the new subject on the scene Jeremy Corbyn "seems deferential". He says: "It's not really a caricature at all, it's a life-like drawing."
It's time to order another plum pudding and stick in the knife.
Psst, can you keep a secret? It's a girl...
Having become a favourite recruiting centre of MI6, Mumsnet has decided to up its game in sophisticated gadgetry. New applications are to be launched that include some innovative ideas, such as a tool that allows expectant mothers to film their pregnancy. "You take a photo every day of your bump and get a stream of photos of you growing," says Mumsnet founder Justine Roberts.
The "neat little tool" is part of a Mumsnet Pregnancy app, which is the natural precursor to the Mumsnet Baby app and covers the first year of parenthood. The latter offers the opportunity to turn your phone into a baby monitor, although this prevents the handset being used for calls.
Roberts is launching a third app offering easy mobile access to Mumsnet forums, so users can discuss, on-the-go, such subjects as the allure of the site's recent job ads from the Secret Intelligence Service.
Sun's website not quite the soaraway success
Little more than two years ago, the company then known as News International put The Sun's website behind a paywall.
The tabloid has now made a U-turn and is returning to an open-access strategy. Before it started charging for its website, The Sun had 1.9 million unique daily users. It was growing fast and beating Mirror Group's online network (then under 1.4 million daily uniques). Ambitiously, The Sun now hopes to challenge the success in the popular market of Mail Online, which has stolen the red top's lunch by becoming the go-to location for online celebrity gossip and pictures from both sides of the Atlantic.
Having recruited senior Mail executive Tony Gallagher to edit the paper, The Sun has hired Mail Online's US managing editor Keith Poole to reposition the website. Between them they will aim to replicate the Mail's formula of growing a (younger-skewed) website that does not cannibalise the (older) print audience.
As of September's ABC figures, The Sun, despite having already brought large parts of its site outside the paywall, was down to 1.1 million daily uniques, behind even the online Daily Express. The Mirror Group, boosted by its old rival's two-year absence from the market, is at 3.9 million daily uniques. Mail Online is on 13.4 million.
News UK's corporate PR previously suggested that The Sun's paywall strategy was making good progress, generating hope across the press industry that online news could be monetised. Instead the experiment has turned out to be a costly waste of time.
Join our new commenting forum
Join thought-provoking conversations, follow other Independent readers and see their replies