Notting Hill Carnival 2015: Journalists to stage boycott over £100 accreditation fee
News organisations fight back at the 'creeping control' of media freedoms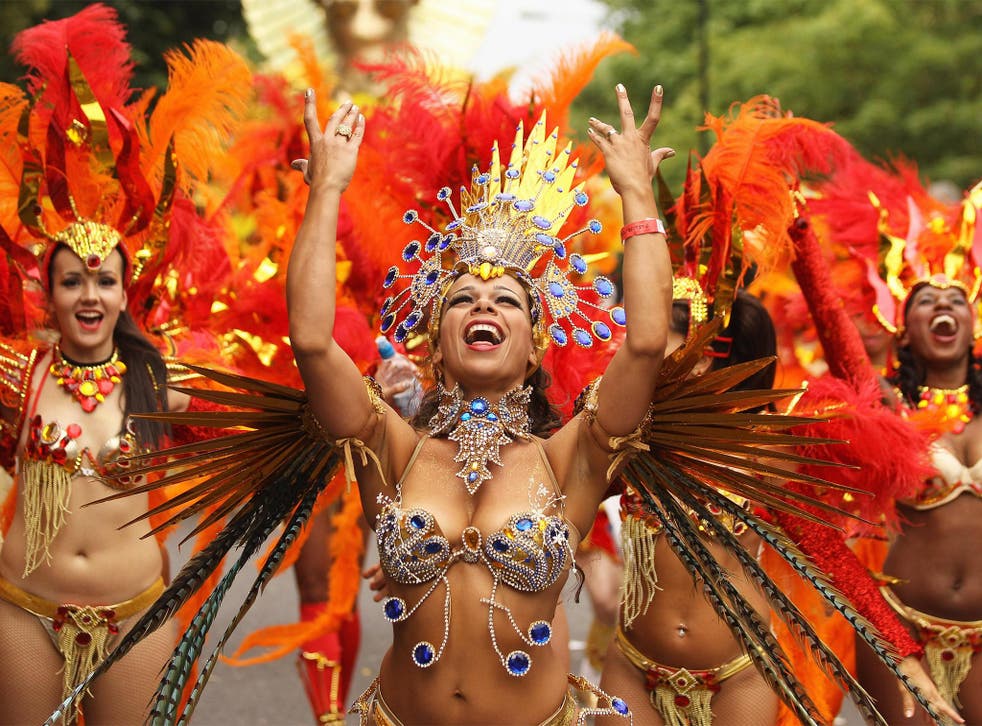 Photographers, reporters and camera crews will this weekend stage a de facto boycott of the prime locations at Notting Hill Carnival as news organisations fight back at the "creeping control" of media freedoms at major entertainment and sporting events.
The protest by national and international media groups follows attempts by carnival organisers to charge journalists £100 each for accreditation to cover the annual free street festival – even though up to one million revellers will be attending the event and many will be taking photographs on their phones.
Following discussions, news groups will cover the carnival from among the crowds and without official accreditation.
The attempt by the carnival's board to charge journalists and to demand shared rights to articles, blogs and pictures is seen as part of a trend in which organisers of major sports and entertainment events seek greater influence over the media.
"I would characterise it as a creeping control and erosion of legitimate and long-held journalistic freedoms," said Andrew Moger, executive director of the News Media Coalition (NMC), an international body representing publishers and news agencies.
Notting Hill Carnival, recognised as Europe's largest street festival, is in its 50th year after being founded by Rhaune Laslett as a community festival in 1966. But despite its great popularity the event has long struggled to meet its year-round organisational costs.
During its history, the carnival's relationship with the media has often been strained, and for many years newspapers treated the festival as a crime story rather than a celebration of cultural diversity.
This year, organisers came up with the idea of requiring "professional and amateur media to pay a fee of £100 and share a small chosen selection of their 2015 work". Articles, blogs and videos would be used to build a digital archive of Carnival and be used as future promotional material for the event.
Although the NMC does not organise boycotts, Mr Moger said that "news media will forego the invitation to take up paid-for access and will continue to provide members of the public with the best coverage they can".
The Carnival clampdown follows efforts by Aintree race course to ban unflattering photographs of Ladies' Day at the Grand National meeting in March. John Baker, the course's managing director, hoped to avoid damaging publicity by preventing photographers from taking images of drunken female racegoers showing too much flesh. "If we see any [media] element clearly looking for a negative shot and we can identify that we will take their accreditation off them and we'll kick them off the site," he told the Liverpool Echo.
A leading golf event recently went as far as to regulate comments on social media by threatening to withdraw accreditation from reporters who sent tweets or status updates which organisers deemed to be "in bad taste".
Mr Moger said: "The press must act without fear or favour whether the publicity is good or bad."
London Notting Hill Carnival Enterprises Trust was unavailable for comment.
Join our new commenting forum
Join thought-provoking conversations, follow other Independent readers and see their replies