Andrew Sullivan retires: as US writer leaves the fray, has blogging had its day?
The founder of The Daily Dish, has become tired of the stress of daily deadlines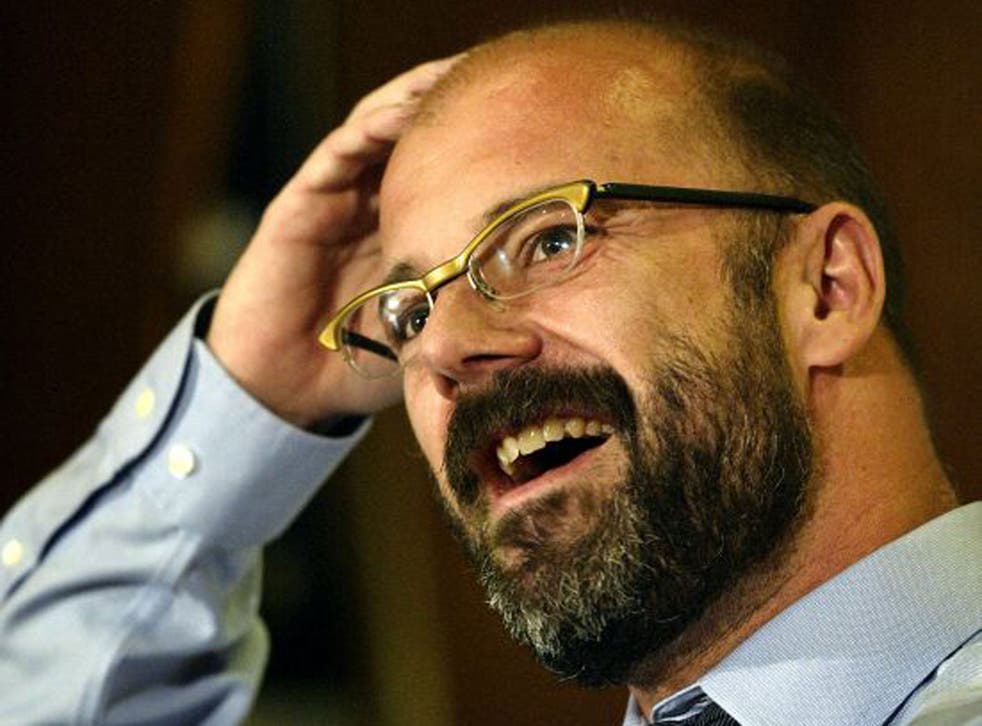 In the heady days of 2008, a blogger filled with confidence wrote of how his chosen medium "heralds a golden era for journalism". Blogging, he said, was an "exhilarating literary liberation", offering a vividness and immediacy that could not be rivalled by old-fashioned newsprint. It was "intoxicatingly free. Like taking a narcotic."
Seven years on, it seems the narcotic has worn off. That same blogger, Andrew Sullivan – the British-born, US-resident founder of the acclaimed political website The Daily Dish – announced this week that he had decided to stop blogging.
After creating a million dollar-revenue company, after 15 years of helping drive the American news agenda, 51-year-old Sullivan was getting tired of the "daily, hourly, always-on-deadline stress".
His exit shocked readers and media analysts alike. If such a big beast could bow out, did this mean that blogging – the future in the Noughties – was now the past, killed by Facebook, Twitter and social media's capacity to keep devising new "big things"?
After all, Sullivan was far from alone in quitting or drastically reducing his commitment to the blogosphere. While the right-wing political gossip-monger Paul Staines – aka Guido Fawkes – is still going strong, most of his early UK rivals have now left the scene.
In October 2013 Sunny Hundal of the Liberal Conspiracy blog announced: "I no longer have the time to maintain Liberal Conspiracy as a daily updated news and opinion blog, so I'm going to stop. "
On the opposite, right-wing end of the spectrum, Iain Dale retreated in December 2010, telling readers of Iain Dale's Diary: "I am afraid this is the blogpost where I tell you that I am giving up blogging."
Like Sullivan and Hundal, he too cited the draining commitment – although he did later return to "intermittent" blogging.
"It was the treadmill," he said yesterday. "I was posting four or five times a day, more if I was breaking a big story. If I didn't blog for four or five hours, people would email asking whether I was dying."
Dale, 52, now operating via the archaic medium of a radio show on LBC, told The Independent that blogging was being killed by the social media revolution that created it: "It has been completely usurped by Twitter. I used to get invited on TV programmes because of my blog. Now it's because of what I say on Twitter.
"As someone once seen as having a top-three political blog, I can't name five individual bloggers in this country that I read with any regularity any more. Twitter has become far more important. Which is symptomatic of a society that has the attention span of a flea and wants everything in 140 characters."
But Kate Rose, co-founder of the London social media consultancy Rose McGrory, has some reservations about the "death of blogging" narrative.
Twitter and Facebook, she insisted, weren't killing blogs. Quite the reverse: they could drive huge amounts of traffic. But, yes, for the blogger hoping to find fame and fortune from their laptop, the landscape had changed.
"Five years ago, blogging was almost like the latest get-rich-quick scheme. Now it's a crowded market. Almost every space is filled with blogs. You would need exceptional content to drive the advertising revenue to earn the kind of money that you could have got five years ago."
To get ahead, she added, get a YouTube channel, as proved last year by the 24-year-old fashionista Zoella and her lucrative book deal.
Young YouTube vlogging stars

Show all 6
"YouTube is where blogging probably was 10 years ago. And probably the same thing will happen – the competition will grow and grow."
But amongst the bloggers – or at least the survivors – there was far more optimism. Blogging wasn't so much dying, they insisted, as evolving.
Since 2012, Ren Behan, 35, has been earning an income from her food blog renbehan.com while looking after her three children at home in St Albans, Hertfordshire.
"It's true that you won't earn money by selling advertising space any more. But now you can make money from the activity around the blog."
With 40,000 readers a month, brands such as Lurpak would ask her to help develop recipes. More controversially, manufacturers might pay for "sponsored posts" about their latest food blender, "and people are still getting book deals".
Mrs Behan was backed by her fellow food blogger Kavita Favelle, of the Kavey Eats blog. Mrs Favelle, 43, of Barnet, north London, sympathised with Andrew Sullivan about the sheer hard work of producing a blog people want to read. "But every week I can find new blogs and enjoy them. And I know of more people who have given up full-time jobs to earn a living from blogging in the last 18 months than I ever did five years ago."
However moving Andrew Sullivan's last post, it was way too soon to be writing the obituary of blogging.
"His blogging era may be over – but just because one man is tired of something," said Mrs Favelle, "it doesn't mean the world is."
Sullivan explains why he's quitting
"I am saturated in digital life and I want to return to the actual world… I'm a human being before I am a writer; and a writer before I am a blogger, and although it's been a joy and a privilege to have helped pioneer a genuinely new form of writing, I yearn for other, older forms."
"I want to read again, slowly, carefully. I want to absorb a difficult book and walk around in my own thoughts with it… I want to have an idea and let it slowly take shape, rather than be instantly blogged. I want to write long essays that can answer more deeply and subtly the many questions that the Dish years have presented…"
"I want to write a book."
"I want to spend some real time with my parents, while I still have them, with my husband, who is too often a 'blog-widow', my sister and brother, my niece and nephews, and rekindle the friendships that I have simply had to let wither because I'm always tied to the blog. And I want to stay healthy. I've had increasing health challenges… They're not HIV-related; my doctor tells me they're simply a result of 15 years of daily, hourly, always-on-deadline stress."
Join our new commenting forum
Join thought-provoking conversations, follow other Independent readers and see their replies