Cat refuses to move from Sainsbury's sweet shelf in Brockley
The insouciant feline's owner said he was a regular at the London supermarket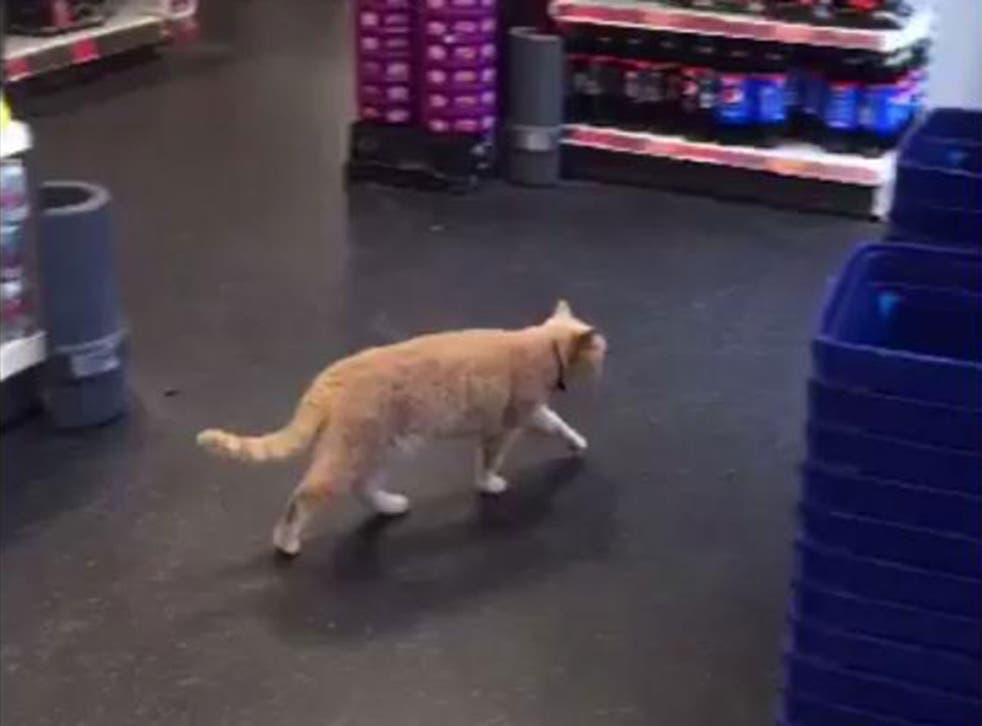 A stubborn cat has been evading security guards to sit in its favourite spot – a shelf in a London supermarket.
The ginger cat is apparently something of a regular at Sainsbury's in Brockley, where he was spotted sitting among bags of sweets.
Jenny Stevens photographed the pet yesterday, writing: "Cat just chilling in Brockley Sainsbury's.
"Security tried to remove him. He sauntered straight back in."
Another shopper, Harriet Langford, filmed the cat wandering around the shop, tagging it: "Just browsing."
He had already been dubbed the supermarket's "resident cat" after being photographed huddled just outside the door.
As thousands of people shared the pet's photo on Twitter, his owner came forward to reassure people he was not a stray and had a loving home.
Adam Oliver said the British shorthair was called Olly and lived close to the shop.
"I've told the Sainsbury's staff to throw him out if too pesky," he wrote on Twitter. "Olly is always at Sainsbury – I don't think he can fit any other shops in his schedule."
Asked by the Evening Standard why Olly looked so grumpy, Mr Oliver replied: "That's just his face."
Despite security guards' repeated attempts to remove the animal, Sainsbury's seemed unconcerned by his apparent fondness of the branch.
"Looks like there was a mix up with our Kit Kat delivery," a spokesperson joked.
Join our new commenting forum
Join thought-provoking conversations, follow other Independent readers and see their replies