The net closes on cyber-snoopers
From Facebook to Google, websites are tracking your every move to deliver 'personalised advertising'. But now regulators have hit back. Ian Burrell reports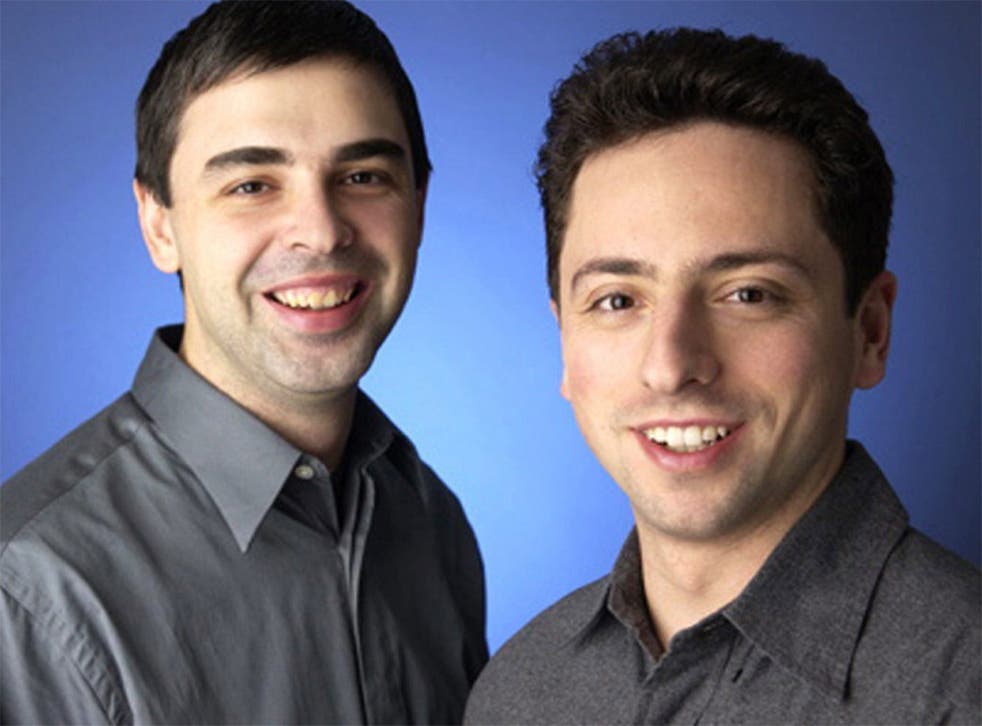 When new rules governing the way companies collect and use data about our movements online come into force, a little "i" symbol will appear on screen to reveal adverts generated by "cookies". Many internet users find these digital devices, which are used by websites to create personal profiles based on use of the Internet, intrusive.
The data is used for Online Behavioural Advertising, allowing companies to direct their display adverts at individuals who, through the websites they have visited, have indicated an interest in certain goods or services.
The warning system, to be introduced by the European Advertising Standards Alliance and the Internet Advertising Bureau of Europe, will allow users to opt out of all Online Behavioural Advertising. It comes as Guy Parker, the chief executive of the Advertising Standards Authority, highlighted a huge rise in complaints to the watchdog of more than 40 per cent. He said in excess of 20,000 campaigns provoked complaints to the ASA in 2011.
Parker said the UK was now responsible for more complaints over advertising than the rest of Europe put together. "They say that British people don't complain. They don't complain face-to-face... but they don't mind complaining remotely. Now far more than half of all the complaints made to advertising regulatory bodies in all 27 EU member states are made by the UK public to us, it's 60-65 per cent."
Parker, who today gives evidence to Lord Justice Leveson's inquiry into media standards, said that it was not in the interest of British business for there to be mistrust in advertising. "Trust in advertising has been declining for a number of years and this is not good news," he said. "[If] people trust individual ads less...then companies' advertising spend is going to be less effective." His comments came as the ASA published two damning findings relating to commercial claims made by the world's largest travel website, TripAdvisor, and beauty brand L'Oréal.
He said: "A lot of the ads that are served to us are because ad networks have built up a profile of our [computers]... they serve us ads based on those profiles. This icon will appear billions of times a month... and members of the public will become more aware of Online Behavioural Advertising... and will be able to exercise their choice not to receive it if they don't want to." Parker said similar measures introduced in the US had shown that users were often reassured about the use of cookies and chose to redefine their advertising profiles so they more accurately reflected their interests. "All the experience shows that when companies take the time and trouble to explain to consumers what they are doing, consumers understand it," he said. "People end up providing a more accurate profile of themselves." Some web names, like Yahoo!, have already begun using the triangle icon on a voluntary basis in Britain but from June all ad networks will be required to display the symbol or face sanctions.
The surge in the ASA's workload in the past year has been due partly to an extension of the watchdog's remit on 1 March to include claims made on company websites. The ASA workload rose by 44 per cent in the following seven months, and 36 per cent of the cases related to websites. "Members of the public are complaining about claims they are seeing on company's own websites – it's pricing, issues to do with the availability of products and services and the performance of products," said Parker, who has taken on a dozen extra frontline staff to cope with the added complaints.
Advertising on social media represents a great challenge to the ASA, which is 50 years old this year. Last week the authority announced an investigation into a Snickers campaign on Twitter in which celebrities including Rio Ferdinand, Katie Price and Amir Khan posted pictures of themselves eating the chocolate bar.
Parker especially warned companies against the use of fake identities to give a false impression of grassroots support for a product, known as "astro-turfing". He said: "You would be surprised how these things can be exposed. If a big company ends up in a situation where an employee or some agency acting for them has done something stupid...that company is going to get an absolute kicking. They are going to lose one of the most valuable commodities – the trust of their consumers and the public."
He said that he expected the ASA to investigate the grey area of celebrities using their Twitter accounts to advertise their own products or those for which they are paid to be brand ambassadors. "No doubt we will have a test case before too long on that and that would be an interesting one," he said.
Targeted advertising: How it works
7:30am When Jeremy wakes up and reads the news online, he's distracted by an advert for walking holidays and briefly browses trips to Corsica. He thinks little more about it but his internet browser has saved a device called a cookie on his laptop. His browser now knows about Jeremy's holiday interests.
9:45am Jeremy has taken his laptop to work and visits a supermarket website to add sun cream to his shopping list. In the background, more cookies are saved. On a panel on the right he notices an advert for another walking holiday company. Below it, an ad for a chain of chemists.
11:30am Jeremy goes to his online email account and writes a message to his wife, Grace. He tells her he's thinking about a walking holiday. She writes back straight away. Her email is scanned automatically. Seconds later, an advert for hiking boots appears next to Jeremy's inbox.
1:10pm Jeremy fires up his Facebook account. In the news feed he sees a "featured story" advertising a coffee table book of great walks. His Facebook friend and fellow hiker, Peter, had "liked" it.
6:15pm When he gets home, Jeremy books a walking holiday, buys a new pair of hiking boots for himself and the coffee table book of great walks as a birthday present for his wife. While he's buying the book, he spots an ad for cheap flights to Corsica.
Q&A: The mysterious world of online advertising
Q How do internet companies target their adverts at me?
A As you browse the web, snippets of code called "cookies" are left on your computer (or tablet, or phone). Many of these are essential for hassle-free browsing as shopping online would be a nightmare without them, but a cookie from a gardening website could also prompt another website to show you a deal for, say, shovels. It is called online behavioural advertising (OBA). While its slightly creepy nature makes it unpopular, it never identifies you personally by your name, address or email.
Q How much information do these companies have access to?
A You are grouped anonymously with millions of other web users into categories based on the things that your cookies reveal about your interests. If you discover that your personal data has been shared with advertisers, that's a separate data protection issue governed by the terms and conditions of that site.
Q Is it just Google?
A No. All websites and advertisers can capture data that can be used in future OBA activity. There are a set of self-regulatory "good practice principles" drawn up by the Interactive Advertising Bureau (IAB) that many companies, including Google, have signed up to. These say we should be alerted when adverts use OBA techniques – but most of us are unaware of this or what to look for.
Q How can I stop the ads?
A Thus far, the traditional methods have been to change your browser settings to block cookies (which can make the web deeply frustrating to use) or to install ad-blocking software (which doesn't stop cookies being set). However, the IAB has set up a website at Youronlinechoices.com where you can stop some behavioural advertising. Click on your country, then the "Your Ad Choices" button; it will scan your cookies and allow you to turn off some or all OBA from companies who have signed up. Google offers more control if you fancy digging deeper; by visiting bit.ly/google-oba you can edit the "interests and inferred demographics" that Google has associated with your browsing behaviour. But be clear – if you turn off any OBA, you'll still be shown online ads in abundance; they are just less likely to be of interest to you. Whether you deem that to be a triumph of privacy enforcement or an even more annoying irritant is another question entirely.
Join our new commenting forum
Join thought-provoking conversations, follow other Independent readers and see their replies