Benefits Street: For press and broadcasters, coverage of immigration involves some of the hardest judgement calls of all
Media Studies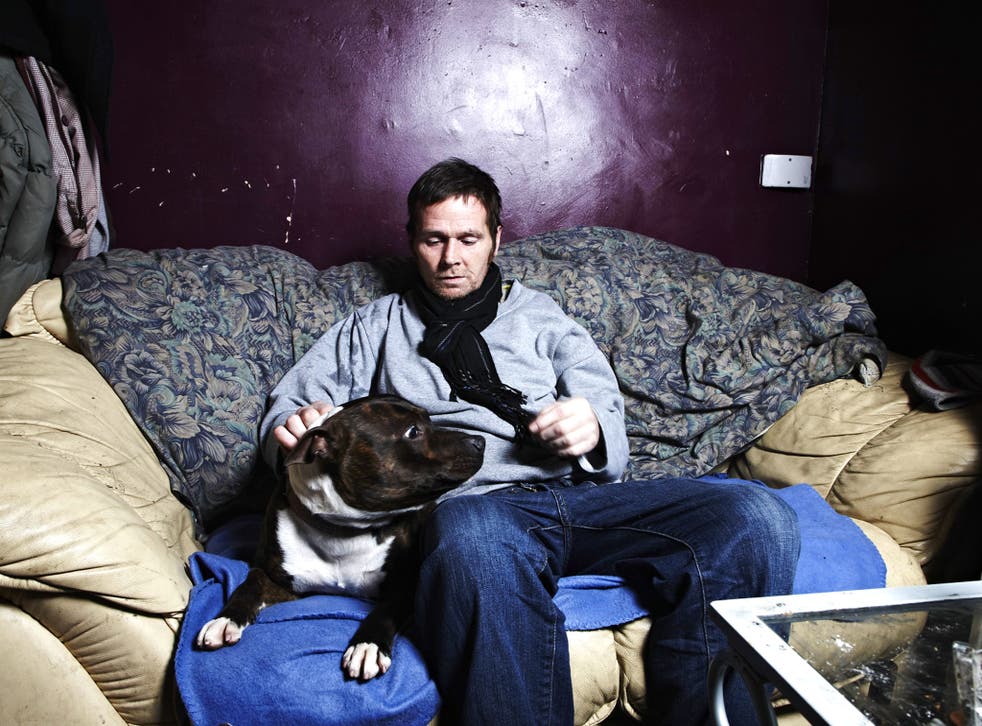 In Monday night's episode of Benefits Street on Channel 4, the self-proclaimed "star" of the series, Fungi, is seen walking past some travellers' caravans muttering: "I'm going to petrol bomb the lot of you." He is also seen abusing his Romanian Gypsy neighbours: "Oi! You can't even speak English!"
Immigration is a dangerous issue in the hands of the media. We have an obligation not to hide from the problems it might cause or the prejudices faced by some who make homes in this country. But it's easy for news organisations – by their nature sensationalist – to make a difficult situation worse.
In times past, such themes were covered by sober documentaries. In today's competitive multi-channel television, immigration is a subject ripe for exploitation in a more populist "ob-doc" format.
The result can be that the bigger picture is lost as unrepresentative "characters" take centre stage. A brief moment of filmed violence or a comment made out of turn, possibly for the benefit of the camera, can be given undue prominence because it makes "good television".
For the written media there are other problems. The immigration row has burst back into life with the lifting of working restrictions on Romanians and Bulgarians. Journalists have waited breathlessly for the influx. And politicians without compunction for the possible consequences have an opportunity to plant scare stories.
Clearly some MPs conspire with sympathetic titles in an attempt to shape policy on other contentious political subjects. I spoke to immigration expert Professor John Salt, director of the Migration Research Unit at University College London, and he told me: "There's been a very strong element in the last year or two of using the migration issue as a surrogate for European policy and inter-party disagreements especially between the Conservatives and Ukip. So we see stories about health tourism and benefits tourism, using immigration as a way of viewing policy on issues such as housing, education and health."
After the post-war immigration from the Indian sub-continent, the Caribbean and West Africa, the subject was linked with race. Some press coverage was hideous. As recently as 2001, the Daily Mail apologised to the BMA after responding to a story about recruitment of overseas doctors by publishing a cartoon of a black African witch doctor sat astride a shocked NHS patient. "Answer the doctor Mrs Wilberforce," ran the caption. "Have you drunk your warm cockerel's blood this morning?"
The assumption is that the public finds this hilarious. There is also a belief in political and media circles that the public now sees immigration and race as distinct issues. Not necessarily so. A new poll for the Runnymede Trust shows that eight out of 10 people believe that the British media's coverage of ethnic minorities is promoting racism – and the belief is as strong among white respondents as black ones.
Omar Khan, the trust's head of policy, told me: "There's a lot of disingenuousness about what's happening. Politicians and the media feel that they can be anti-immigration and that's a separate question from race and ethnicity – and we would not agree with that."
It's not just in Britain. The German tabloid Bild ran a story based on comments from politician Elmar Brok that "immigrants who only come to Germany [to obtain benefits] should be sent back to their country of origin." He even called for them to be finger-printed, prompting Romanian Prime Minister Victor Ponta to accuse him of a "Nazi mindset".
The BBC last week screened a documentary, The Truth About Immigration, in which presenter Nick Robinson claimed the subject had, for half a century, been dominated by Enoch Powell's notorious Rivers of Blood speech of 1968. "A grown-up debate about this has proved almost impossible to have."
The programme also featured former Labour Home Secretaries Jack Straw and David Blunkett. Mr Straw regretted letting in so many migrants and Mr Blunkett claimed to have been "on the side of the angels" in the immigration argument. My recollection is of both politicians relentlessly feeding the right-wing media with rhetoric of cracking down on asylum seekers while never giving immigration officials the resources to do their jobs properly.
Whether anyone is "on the side of the angels" or not, hysterical reporting in the press or on television does not improve life on the streets. But the reasoned debate Robinson hopes for isn't likely to happen with European elections in the offing.
Turning back to the Mail, a story of 1 January 2004, reported: "Government secretly admits: We can't cope with huge Gypsy invasion. A massive invasion of poverty-stricken Gypsies from Eastern Europe could lead to economic disaster, ministers fear." The invasion and the disaster never happened but it made a good headline at the time. Ten years on, here we are again.
The bloated BBC team skates on thin ice
The BBC's coverage of the 2014 Winter Olympics began last night with Charles Dance speaking foreboding verse on the extreme elements that the Olympians must deal with in the Caucasus.
The icy cold actor is a good choice for the trailer – different generations know him from The Jewel in the Crown and Game of Thrones. But the BBC cannot possibly get anywhere near the warm glow feeling of London 2012.
Clare Balding, Jonathan Edwards and Hazel Irvine will be familiar faces in Sochi next month to bring back some memories. But the studio presence of Olympic champion Robin Cousins cannot disguise the fact that we have won only seven medals in the past six winter games.
The talk ahead of the games is dominated by Russian homophobia. It's a frosty occasion in every sense. Most papers are sending a reporter or two. How can the BBC possibly justify sending a team of 95 to the Black Sea coast?
Who'd want to buy Channel 5?
Richard Desmond is hawking Channel 5 for an astonishing £700m barely three years after he bought the broadcaster from the Luxembourg-based media company RTL for a bargain £103.5m.
Who might be willing to pay such a price? According to Enders Analysis the buyers are not likely to come from these shores.
Sky and BT might be spending a fortune on sports rights but the satellite broadcaster would face regulatory hurdles and Channel 5 would not fit with the telecoms company's core commercial objectives.
More likely would be a bid from an overseas company, such as NBC, Discovery or Scripps International, which bought a 50 per cent stake in UKTV for £339m in 2011.
Then again, Enders concedes, it's quite possible none of these will fancy the Big Brother broadcaster. At least Mr Desmond has put that £700m figure out there. "The current burst of speculation is doubtless making him smile," admit the analysts.
Twitter: @iburrell