Crisis in funding British documentaries threatens the quality of the content
An influx of money from 'good causes' is exerting a malign influence on the modern documentary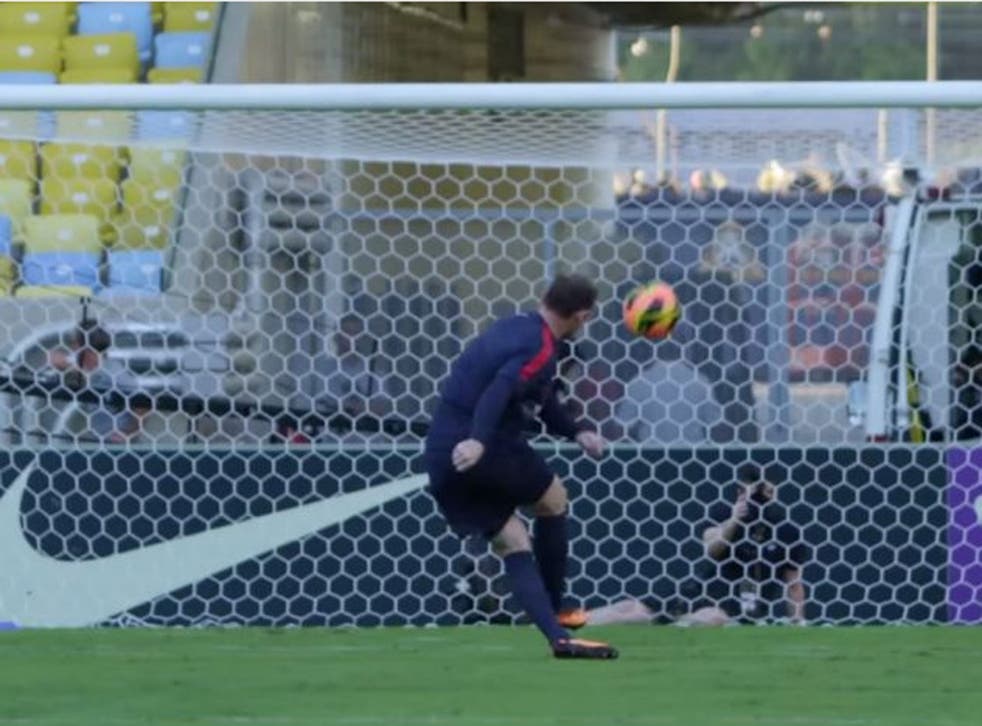 For so many years, the world's documentary makers – and British ones especially – have led the way in holding to account the cheats, polluters, slave labourers and blood money merchants among some of the big corporations.
But could it be, after all, that the "do-gooders" – the people who actively contribute to the market in factual filmmaking on the grounds of making the world a "better place" – are also a malevolent influence?
As the industry gathers in Sheffield this week for Britain's most important documentary festival, the talk is of a crisis in funding and a realisation that even money offered ostensibly from good causes can be an enemy of the truth.
Among those who have concerns is Nick Fraser, the editor of BBC4's Storyville strand and one of the most important figures in British documentary making.
Fraser has looked on with dismay as the documentary landscape has been transformed over the last decade or two. "Ten years ago you wanted to make a film somewhere remote in the world, you would go to Auntie (BBC) or Channel 4 and get 100 per cent funding. That's just not happening anymore."
As filmmakers look for money, Fraser is less concerned that editorial standards will be jeopardised by a reliance on corporate coin than by his fears that organisations with "good intentions" will exert undue influence.
"It's not always clear to me that good intentions produce good filmmaking, good reportage and good documentaries. There is a super-abundance of documentaries made from a very predictable left-of-centre point of view [and the idea] that no self-respecting documentary can avoid wishing to change the world for the better," he says. "Some of the best documentaries are made out of pure curiosity; the idea to tell people what the world is like. The new system of funding makes it more difficult to get these types of documentaries made."
Fraser, who will lead a session at the Sheffield International Documentary Festival titled "Private Money, Public Television and the future of Independent Documentary", resists such material but says it has "become very fashionable" and he understands how it gets made. "There are loads of foundations in America and their explicit purpose is to make the world a fairer or better place. They are not saying 'We think films should describe the world as it is', they are saying 'We think films should produce more justice, more fairness, more intelligent use of resources, and stop the world from being fried'."
The veteran Storyville editor, who said he had become "more attracted to good tough reporting" than he had been a decade ago, increasingly has to challenge filmmakers to inject more balance and context. "It's not that we are becoming more conservative as commissioning editors but we are more attentive to the rules of the game of reportage – like 'Would you please try and interview some people in your film who don't agree with your thesis?'"
Every owner of a smartphone or digital camera may have become adept in making movies, but the rules of journalism are being lost.
It's not just Fraser who is worried. An advance survey by the festival found that more than half of respondents expressed concerns over the implications of accepting funding from wealthy donors or corporations. "No one invests without expecting influence," said one. "[I'm] definitely worried that almost every documentary that is being funded has to have a 'cause' attached to it – it's very restrictive," said another.
Mette Hoffmann Meyer, head of documentaries at the Danish Broadcasting Corporation, said she was also unhappy with what she termed "do good delusion" films which promote "easy fixes". She said filmmakers were falling into a formula demanded by the funders and the film festival circuit. "You have to fit the briefs and they want certain endings."
The plain truth is becoming harder to find. Filmmakers must demand independence in their contracts and be supported by broadcasters.
The situation is made more alarming by the avalanche of brand-sponsored video content online. There were 8.3 billion branded video views last year as organisations from large corporations to charities and single issue campaigners move into filmmaking. For the World Cup, Nike has made a series of football documentaries called England Matters, plastered with product placement shots of its swoosh-branded merchandise.
Big names including Gucci, Puma and Whole Foods have become documentary funders. The world-leading Sundance Festival attracts sponsors including car maker Acura, bank group Chase and computer giant Hewlett-Packard.
Genevieve LeBaron, of the Department of Politics at the University of Sheffield, will address this week's festival on the kudos big brands obtain by association with a medium that is regarded by the public as "independent, critical and positive". She said Puma, a prominent champion of British documentary that has given grants to dozens of projects, was contributing "pocket change, particularly when you consider the brand and reputational value that Puma gains".
Filmmakers might not just be selling out – but selling out too cheaply.
The television executive Alex Connock, who studied brand funding as Visiting Fellow at the Reuters Institute at Oxford University, questioned whether the "purists" at Sheffield could take a nuanced view of the subject.
And some of that might not be so pure. He conducted a survey at the 2012 festival and found that two-thirds of filmmakers admitted that they would take $1m from a UK bank to make a documentary on the banking crisis. Connock's research also revealed that audiences "often don't mind brand involvement in editorial content – provided there is transparency" and that 77 per cent of Brits would happily watch a film on surfing funded by an oil company.
How depressing.
Charities and corporations may be content creators now but they have their websites, YouTube channels and old-fashioned ad spots to put their messages across. On the TV and in cinema, filmmakers should tell it like it is. They must keep fighting for their independence.
Twitter: @iburrell
Join our new commenting forum
Join thought-provoking conversations, follow other Independent readers and see their replies