The Independent's journalism is supported by our readers. When you purchase through links on our site, we may earn commission.
Parents who regret having children write anonymously about their experiences online
'I still feel loads of guilt, not because I failed as a parent, but because I don't want to be one'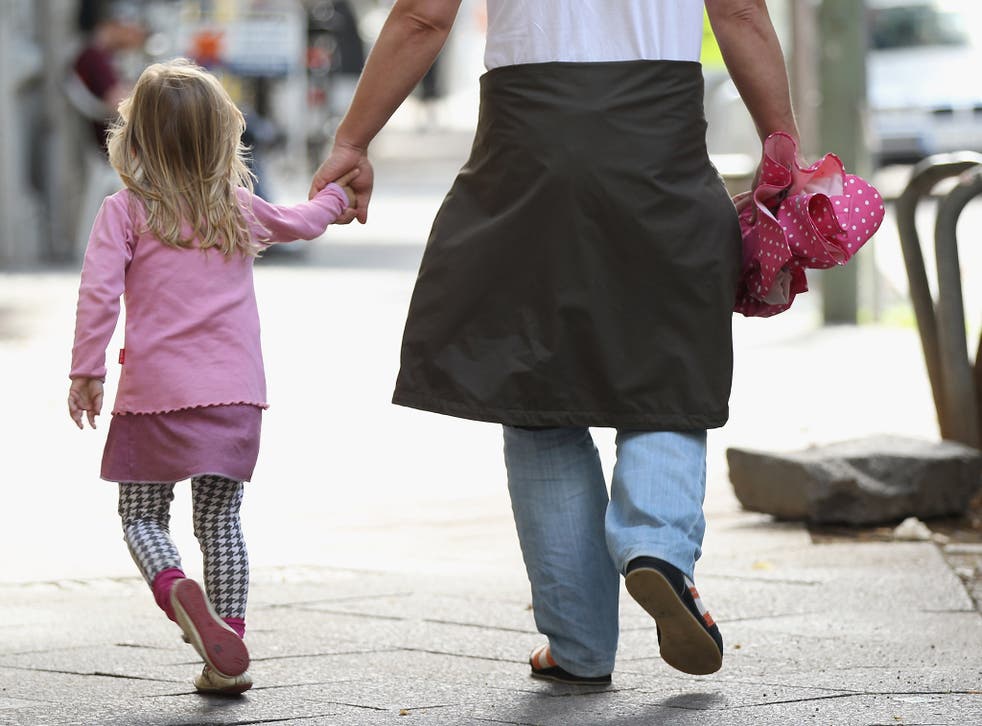 People who regret becoming parents have spoken about their experiences in a series of anonymous online posts.
Regretful mothers and fathers, or children whose parents clearly were not ready to be parents contributed to the question-answer site Quora, in a thread titled "What is it like to regret having children?"
Saying they were reluctant so speak openly about their feelings because of the taboo that surrounds the topic, the general observations of those taking part appeared to conform to a number of themes.
You don't actually hate your children
The one thing nearly all those on the thread said was that while they did regret taking the decision to have children, they do not regret the children themselves.
One person summed it up as: "It's a 'I shouldn't have had kids' feeling rather than 'I wish I didn't have kids'."
Another person, who "knew at a profound level that I Did Not Want This" explained how he spiralled into depression and resentment after becoming a father because his wife desired to be a mother.
He said: "By any reasonable standards, I'm a good parent… I want to do a good job, and I want my son to have a good live. I do love him.
"I just wish that someone else would be actually enjoying the process of raising him, since on an objective and subjective level, my own life is just markedly less enjoyable since he came along."
Other people perceive you as "ungrateful"
They remarked on the fact that because children are often seen as a gift, when someone says they do not want children - or dislikes them - people's reactions can often be sour.
One user said: "What's odd about this predicament is that no one, least of all other parents has much sympathy for you, even if you are clinically depressed to the point of dysfunction.
"One is supposed to view having a child as some sort of multifaceted bejewelled gift from The Cosmos. How can anyone be so ungrateful to The Cosmos for a gift of such magnificence?
"And that, in the nutshell, is a big fraction of the problem living with this."
Another user, Akshat Seth, agreed and thinks children have become "trophies or personal properties" used to trap people into traditional family structures.
The 10 best parenting books

Show all 10
Guilt becomes a familiar feeling
Most of the parents posting on Quora felt a significant amount of guilt for having children.
One user wrote: "[It felt like] you are in a deep, dark hole and without help you'll never get out. It felt unnatural and horrible. It affected my mothering in a very negative way."
Another said her daughter is "awesome" but because of that, "what it feels like more often than anything else is guilt".
"I feel guilty all the time that I'm not the parent she deserves," she said.
"Even if I've done everything right and she's a great person and I've been a good parent to her (and I believe all those things to be true), I still feel loads of guilt because I regret being a parent.
"Not because I failed as a parent, because I don't believe I have, but because I don't want to be a parent."
Unsupportive partners or spouses are an extra burden
Several people on the thread spoke about manipulative, unsupportive or unco-operative partners, which becomes more problematic when one is already depressed about having a child.
One woman wrote of her husband: "He agreed to become a parent because he thought he could use our child to control my behaviour. He didn't want her, and when she didn't result in my undying devotion to him, he walked away from her.
"And now I was the mother of this tiny girl and whose great idea was that? I wasn't cut out to be a mother. I thought I knew what I was doing. I really had no idea until her gorgeous blue eyes – my blue eyes – were staring back at me full of expectation and adoration and dependency."
Another had an autistic partner who was unaware of his condition, and one of their children had autism while the other had Attention Deficit Hyperactive Disorder (ADHD).
Parents vow to get baby back
She devised a plan to cope with both children's conditions, but her partner was unsupportive.
"He was doubting so much of what I did, so much so that he showed that to my [autistic] son," she wrote.
"In other words, my son who was already impossible to raise, was able with the help of my partner to set away much of what I planned to do as unnecessary.
"I did have a few years of regretting having these children with that partner. I have done their raising practically alone."
According to health and wellness website HealthGuidance.org, feelings of resentment or regret towards children are not all that uncommon.
Jessica Valenti, author of 'Why Have Kids' believes there needs to be less taboo around the topic of not wanting children, particularly among women.
She wrote: "[We need to prepare] parents emotionally and putting forward realistic images of parenthood and motherhood. There also needs to be some sort of acknowledgement that not everyone should parent -- when parenting is a given, it's not fully considered or thought out, and it gives way too easily to parental ambivalence and unhappiness."
Register for free to continue reading
Registration is a free and easy way to support our truly independent journalism
By registering, you will also enjoy limited access to Premium articles, exclusive newsletters, commenting, and virtual events with our leading journalists
Already have an account? sign in
Join our new commenting forum
Join thought-provoking conversations, follow other Independent readers and see their replies