Poldark and Downton Abbey have no appeal for minority viewers, says Trevor Phillips
'BBC2, which really should look a bit like Channel 4, is by some distance, Britain's whitest TV station'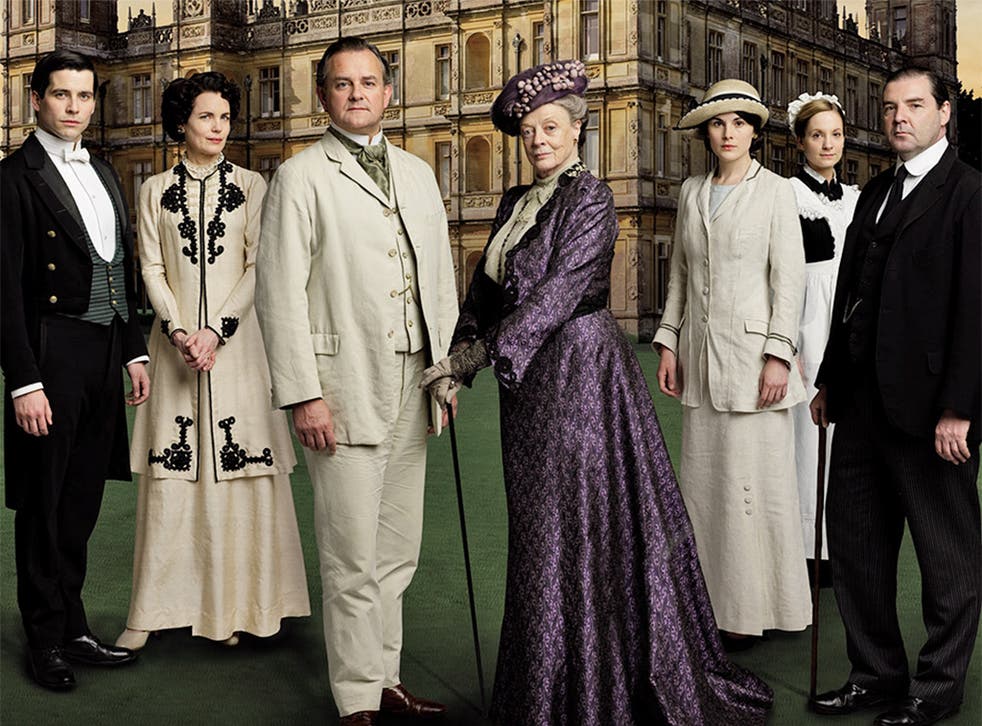 Historical dramas including Downton Abbey and Poldark have little appeal for ethnic minority audiences, the broadcaster Trevor Phillips has claimed, in a speech which warned that a privatised Channel 4 would no longer be able to deliver its remit to cater for minority audiences.
Speaking at the Oxford Media Convention, Mr Phillips, the former chair of the Equality and Human Rights Commission, delivered a stinging attack on the continued failure of broadcasters to reflect an ethnically diverse Britain.
Mr Phillips, who presented viewing data for ethnic minority audiences, said: "Shows which hark back to the Britain of my childhood, where people like me seemed to have no material presence – Downton Abbey, Broadchurch, Call The Midwife, Poldark – hold little appeal."
"Shows that have consistently integrated speaking casts where the black and brown faces aren't there to be exotic or to explain their blackness or brownness – the Apprentice for example - win big amongst minorities."
According to his ethnic minority viewing share analysis, "BBC2, which really should look a bit like Channel 4, is by some distance, Britain's whitest TV station," Mr Phillips claimed.
The former politician said he was "particularly disconcerted" by this year's Grierson Awards for documentaries. "Of the 48 films competing on the night, about a quarter were about non-white subjects - African Ebola victims, Indian rape victims, Ethiopian orphans, Kenyan-farmers-fighting-drought, black American serial killers, and a black prostitute.
"Yet there were just two non-white people amongst the shortlisted nominees. One of them was me, and that was for presenting, which I don't really counts as a serious creative activity; the other was a French director, who I think is part Vietnamese. In essence these were awards for white filmmakers pointing a lens at black and brown people."
John Whittingdale, the Culture Secretary, is considering privatising Channel 4 among a range of proposals designed to secure the broadcater's long-term future. But Mr Phillips warned: "A privatised Channel 4 would have little incentive to appeal to minority audiences, or to bring them together with majority audiences. Roll on the rise of separate language channels and ethnically exclusive services.
"A privatised Channel 4 would have no reason to ensure that it was pursuing a news agenda that made up for what other channels were not doing. Goodbye reporting of Africa, South Asia, the Caribbean and Latin America except when there's a coup or a war."
In his speech to the conference, Mr Whittingdale urged the BBC to be more "distinctive", after publishing a report which claimed that the corporation's entertainment and soft news costs rivals £115m. He said that a public consultation had found that the BBC fell short in its offerings for black and ethnic minority viewers.
The minister also defended the newspaper industry and announced a summit to discuss "ad blocking", the increasing use of software which removes adverting content from web pages and is cutting much-needed revenue from publishers.
"We need to educate consumers more on how most online content is funded" said Mr Whittingdale, who urged the advertising sector to be "smarter" in the digital methods it employs to target readers.
Join our new commenting forum
Join thought-provoking conversations, follow other Independent readers and see their replies