Daily Mail owners challenge damages award to Paul Weller over photos of singer's children
Lawyers for Associated Newspapers say the award created an 'image right', which isn't recognised in English law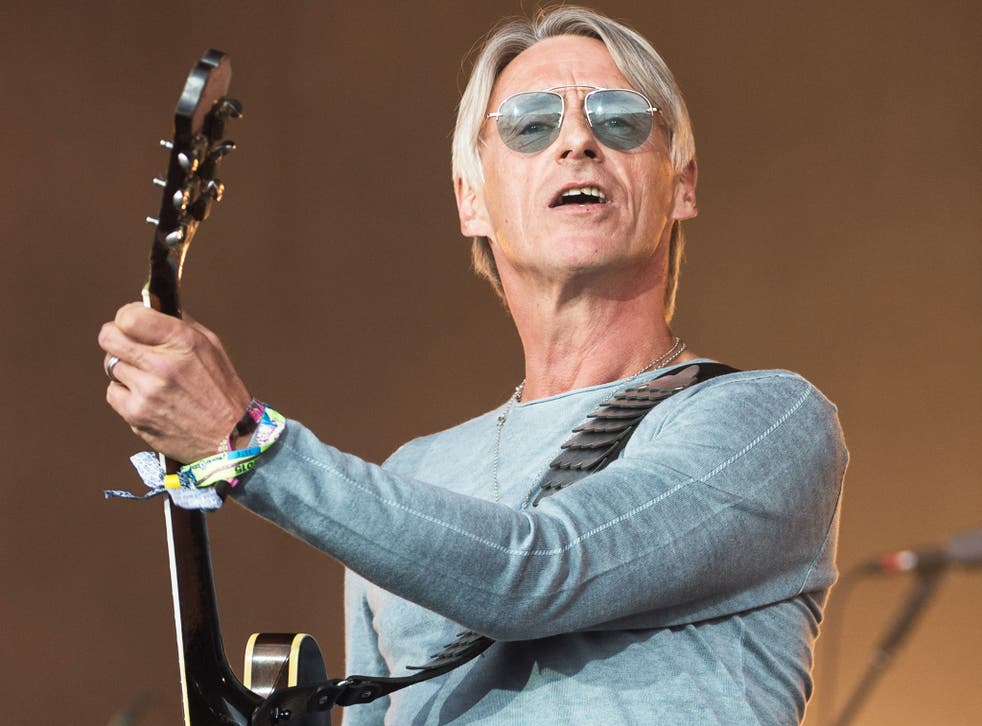 The media's right to publish images of the children of celebrities when they are out in public has re-emerged after the owners of the Daily Mail challenged an award of £10,000 in privacy damages to singer Paul Weller last year.
Lawyers for Associated Newspapers complained that Mr Justice Dingemans, who made the award after pictures of Weller's teenage daughter and twin baby sons appeared on the Mail Online website, had created an "image right".
Antony White QC, for Associated, told judges at the Court of Appeal that an image right was not recognised in English law and "would have far-reaching adverse effects on the freedom of the media in this jurisdiction". The publisher had previously argued that the pictures were innocuous and taken in public.
The case was brought after seven unpixelated pictures appeared on Mail Online in 2012 after a paparazzo followed the musician and his children on a shopping trip in California, taking photos without their consent despite being asked to stop. Mr Justice Dingemans awarded £5,000 to Weller's daughter Dylan, then 16, and £2,500 each to 10-month old twins Bowie and John Paul, in April 2014.
The singer's wife Hannah, who has set up The Campaign for Children's Privacy, was in court for the appeal hearing, at which the family's lawyer, David Sherborne, defended the award as having been made after "careful and correct analysis of the accepted law in this field".
The campaign has called for new laws to require the media to obtain parental consent before publishing photos of children. This demand for what has been dubbed "Weller's Law" has prompted criticism from the National Union of Journalists that such a ruling would have "a chilling effect on a free press".
The courts currently decide such privacy cases under the Human Rights Act, weighing the media's right to freedom of expression (Article 10), against the subject's right to a private and family life (Article 8).
The author JK Rowling set a famous precedent when she won a landmark ruling against the Big Pictures agency after an image of her 19-month-old son David, being wheeled in a buggy near the author's home in Edinburgh, was published in the Sunday Express magazine in 2004.
Soon after last year's Weller ruling, the singer Adele accepted a five-figure sum in damages from Corbis Images UK after paparazzi photographers took shots of her two-year-old son's "milestone moments" including his first trip to playgroup.
People news in pictures

Show all 18
Join our new commenting forum
Join thought-provoking conversations, follow other Independent readers and see their replies