The i newspaper records largest circulation rise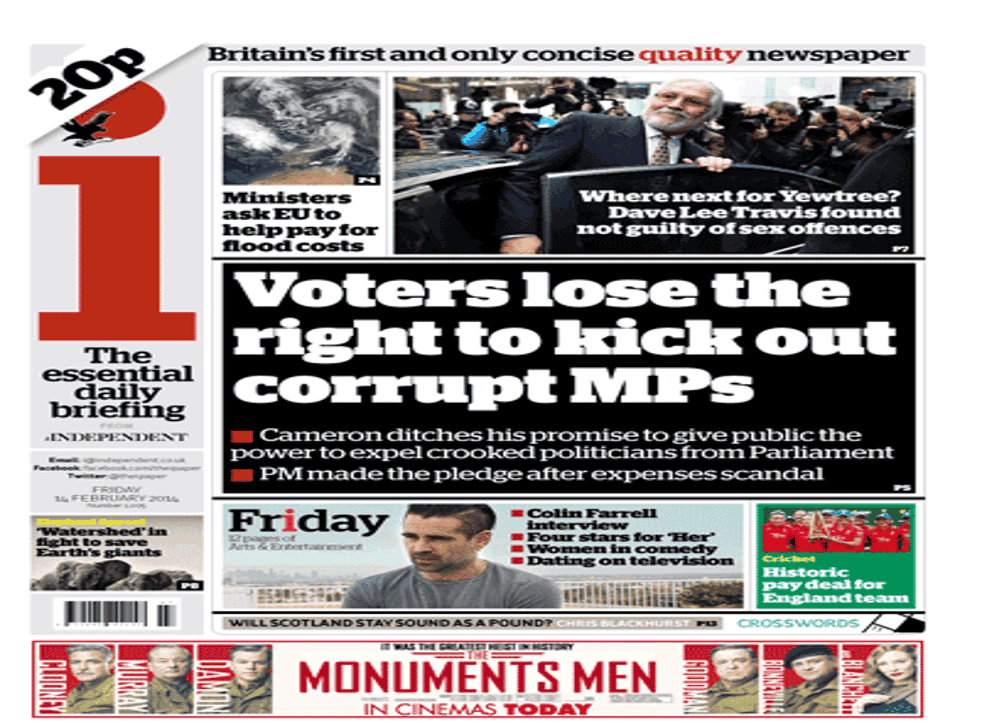 The i newspaper recorded the largest circulation rise in the quality newspaper market last month as it grew its total circulation to 303,928.
Official figures released today by the Audit Bureau of Circulations (ABC) showed that the i's Monday to Saturday retail sale in January rose by 3 per cent on December, a larger increase than any other quality title.
Independent Print titles (including The Independent and i) now account for 24.3 per cent of the quality newspaper market, compared to The Guardian (13.8 per cent), The Times (25.6 per cent) and The Daily Telegraph (36.3 per cent).
Digital edition sales of the i grew by 8 per cent last month.
Join our new commenting forum
Join thought-provoking conversations, follow other Independent readers and see their replies