JK Rowling: 'I was driven out of my home'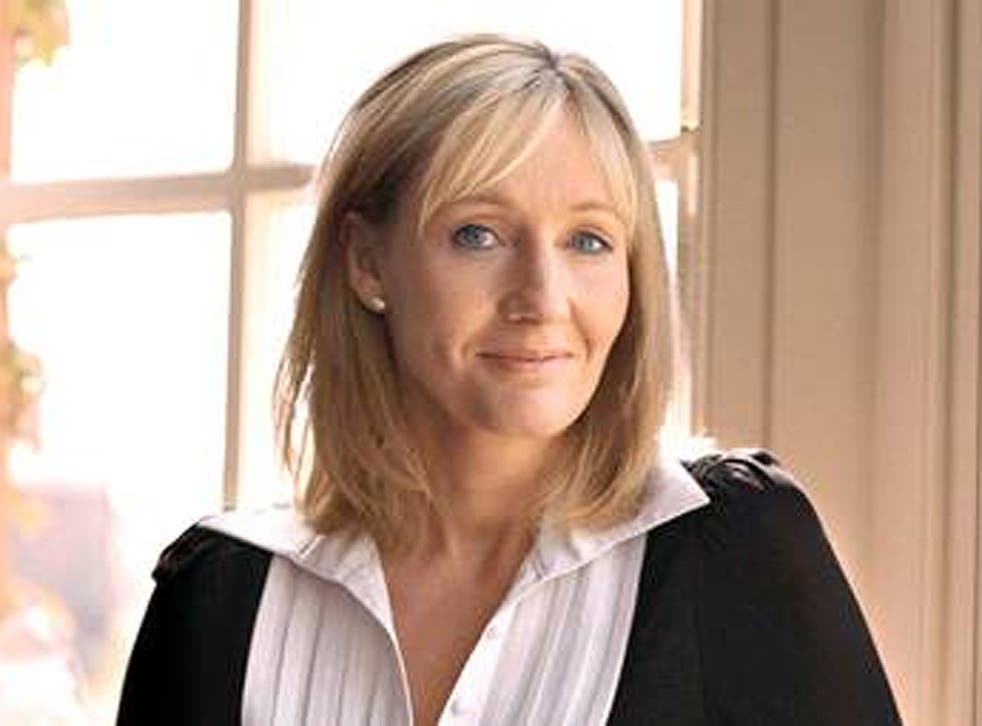 JK Rowling told the Leveson Inquiry today that she has had to take action against newspapers about 50 times over breaches of privacy and misreporting.
The author said journalists "drove her out" of the home she bought in 1997 with the advance from the first of her seven Harry Potter books.
She told the inquiry into press standards she felt like a "sitting duck" after a photograph was published of the house number and street name, and it became "untenable" to remain there.
Rowling described her anger when she found a note that a reporter had slipped inside the bag of her elder daughter when she was in her first year at primary school.
She recalled: "I unzipped her schoolbag in the evening, and among the usual letters from school and the debris that every child generates, I found an envelope and a letter addressed to me from a journalist.
"The letter said that he intended to ask a mother at the school to put this in my daughter's bag.
"I can only say that I felt such a sense of invasion. It is very difficult to say how angry I felt that my five-year-old daughter's school was no longer a place of complete security from journalists."
There were occasions when Rowling had to cover her children in blankets to hide them from paparazzi waiting outside her house, the inquiry heard.
The writer said: "There were two particularly bad periods when it really was like being under siege or like a hostage.
"After the birth of each of my subsequent children, for a week it was impossible for me to leave the house without being photographed."
Rowling, who lives in a remote part of rural Scotland, described one time when two journalists from a Scottish tabloid paper sat outside her home in a car at a time when she was not expecting any press interest in her.
One of her publicists asked the reporters what they were doing, and they replied "It's a boring day at the office", the inquiry heard.
The author said: "It is difficult to explain to people who haven't experienced it what that feels like.
"The twist in the stomach as you wonder what do they want, what do they think they have? It is incredibly threatening to have people watching you."
Rowling also told the inquiry of her fury when OK! magazine published a picture of her elder daughter, then aged eight, in a swimsuit while on holiday on a beach in Mauritius.
But she stressed that she strongly supported freedom of speech, saying: "I think there are truly heroic journalists in Britain.
"I suppose my view is that we have at the one end of the spectrum people who literally risk their lives to go and expose the truth about war and famine and revolution.
"Then at the other end we have behaviour that is illegal and I think unjustifiably intrusive, and I wonder sometimes why they are called the same thing."
Rowling said she had particular concerns about photographs being taken of her children.
She said a photograph of her daughter in a swimsuit was on the internet "for months" after a Press Complaints Commission ruling.
Rowling said an apology could not undo the damage.
"When an image is disseminated, it can spread around the world like a virus," she said.
"A child, no matter who their parents are, I think deserves privacy," she said. "Where children are concerned, I think the issue is fairly black and white.
"I think it would have to be extreme public interest to justify photographs of children, particularly without their consent."
She said she was photographed "covertly" by a photographer from a company called Big Pictures in 2004 while heavily pregnant and walking near her home with her son.
Rowling said by that stage she had "lost confidence" in the Press Complaints Commission and she took legal action.
A judge ruled against her in the High Court - after it was argued that they had not been harassed and were in a public place. But Rowling said she had won in the Court of Appeal.
In 2003, shortly after her son was born, she said her family were "besieged" for a week.
She said she went for a walk with her daughter after she thought photographers had gone.
"We were long-lensed," said Rowling. "I, rather absurdly, gave chase. How I thought I was going to outrun a 20-something paparazzo while pushing a buggy, I don't know.
"My daughter was saying 'Calm down, mum, calm down, it doesn't matter'. But it matters hugely to me, that the moment I step outside the door my children were being photographed again."
Rowling said she and others giving evidence at the inquiry did not want "special treatment".
"We are not looking for special treatment. We are looking for normal treatment," she said. "I don't regard myself as entitled to more than. I am simply asking for the same as."
She added: "Short of getting a skywriter, what can you do?"
Rowling said she was photographed wearing a swimsuit while on holiday in the USA in 2006.
"I felt an idiot. I felt a fool," she said. "That was the second time I had put on a swimsuit on a public beach and both those times I was photographed... I forgot myself for a few moments."
She added: "To call a spade a spade, I am a writer. I don't think it is of any relevance or any public interest to know what I look like in a swimsuit.
"My confidence in the PCC (Press Complaints Commission) was fairly low at this point. I decided my embarrassment was not worth going through the stress of a complaint."
She said a journalist from the Scottish Sun had on one occasion contacted the headmaster of her daughter's school.
"The claim by the journalist was that my eldest daughter had distressed fellow pupils by revealing that Harry Potter died in the final Harry Potter, and the headmaster had received complaints from other pupils and their parents," said Rowling.
"My daughter was being accused of some kind of bullying."
She added: "There was not one word of truth in it."
Rowling said she had not been contacted - although she was "highly contactable".
"I am highly contactable," she said. "I have an agent. There is a PR firm that represents me. I have publishers. There are numerous ways to contact me."
She added: "To approach my daughter's school was outrageous."
Rowling said she had been photographed in Edinburgh in 2007 while with one of her children, and added: "The justification was that I was wearing a fur coat. I was wearing a wool coat."
She was asked what impact the photographs had on her children.
"There is a particular impact on a given day," she said. "It is very unnerving feeling to know you are being watched. Obviously that impacts on my children."
The hearing was adjourned and resumes on Monday.
PA
Join our new commenting forum
Join thought-provoking conversations, follow other Independent readers and see their replies