Lawyer who took Rupert Murdoch's News International to court over hacking complains of 'bully boy tactics' over possible counter-claim
Mark Lewis talks of 'pay back' exercise after learning that UK division of Murdoch empire is considering seeking 'wasted costs'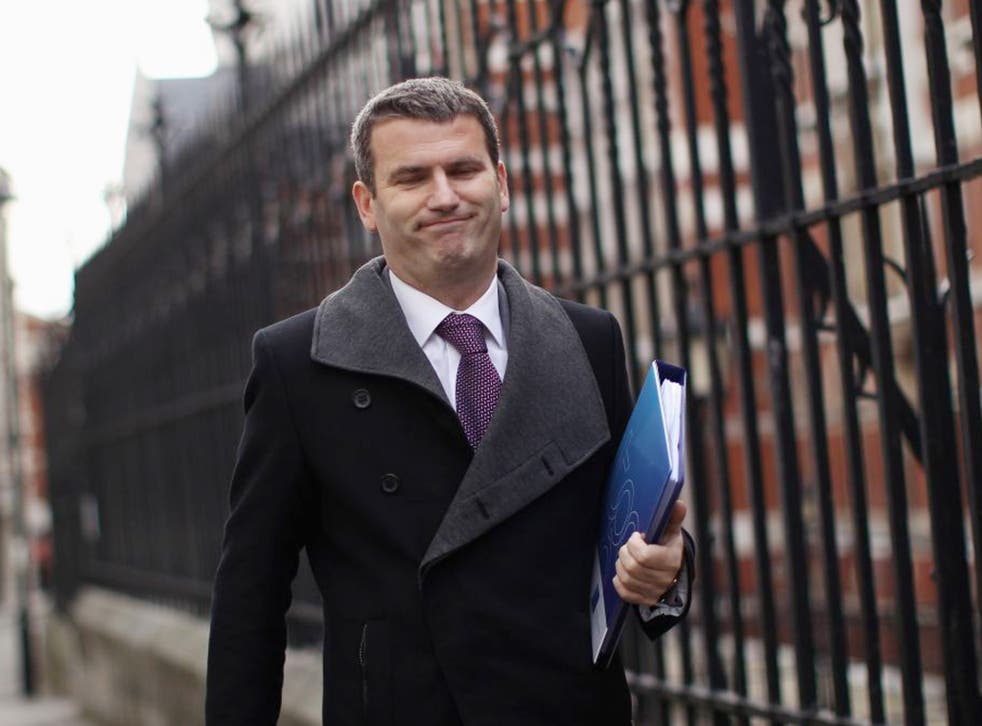 The lawyer instrumental in exposing phone hacking at the News of World is now being pursued by Rupert Murdoch's News International (NI) over the way he conducted a two year-long damages claim against the company, the High Court has heard.
Mark Lewis, who has represented some of the most high profile victims of phone hacking, including the Dowler family and singer Charlotte Church, and is still involved in legal actions against Murdoch-owned titles, said outside the courtroom that NI is now engaging in a "pay back" exercise because of the way "substantial wrong-doing" inside the NOTW had been exposed.
He accused NI of resorting to "bully boy tactics" after learning inside the courtroom that the UK division of the Murdoch empire is considering seeking "wasted costs" from his law firm, Taylor Hampton, over the way he handled the claim of Mary Ellen Field, the former business adviser to the Australian supermodel, Elle Macpherson.
The unusual legal action - which effectively accuses Mr Lewis of improper, unreasonable and negligent conduct and could involve Taylor Hampton paying a significant part of NI's "substantial" costs - came as Ms Field discontinued her two year fight against News Group Newspapers (NGN), the UK print division of the Murdoch empire which published the now-defunct NOTW.
Mr Lewis has been Ms Field's legal representative since 2011 when she launched a civil action against the News of the World and the private investigator Glen Mulcaire.
She claimed the illegal hacking practices used by the NOTW against Ms Macpherson resulted in her being wrongly blamed as the source of numerous stories which appeared in the Sunday tabloid between 2002 and the conviction of two NOTW employees over hacking offences in 2007.
Ms Field claimed the Australian model-turned-businesswoman had accused her of being an alcoholic, forced her to attend a rehab clinic in the United States, and later fired her from a business role.
Dinah Rose QC, counsel for NGN, told the judge, Mr Justice Vos, that contrary to the claim's allegations there has "never been any evidence" that Ms Field's phone, or other phones where she left messages, were illegally accessed and that the NOTW were not responsible for the breakdown of the relationship between the two women.
Ms Rose confirmed that the company would be seeking "substantial" costs from Ms Field in line with the law on discontinued claims. The Mulcaire legal team are also seeking costs.
With Ms Field having no legal insurance, News International's costs spread over more than two years is likely to run to six figures and may leave her bankrupt.
Although News International is now questioning Mr Lewis's competency in a case they believe should never have been brought, The Independent has learned that NI made Ms Field a substantial offer last year to settle the case, including accepting that wrong-doing had occurred.
The offer is said to have been close to £40,000 and in line with the average pay-outs made during the first tranche of civil actions against NGN.
Ms Field's decision to abandon her claim was made two days before Mr Justice Vos was scheduled to hear an application by NI to have her claim struck out.
Her claim was regarded as potentially significant. During his inquiry into press practices and ethics, Lord Justice Leveson took evidence from Ms Field. He described her case as "collateral damage".
So far damages pay-outs by NI have been restricted to direct "victims" of hacking. Those adversely affected by phone hacking or whose lives have suffered because those close to them had been targeted by the NOTW, have not brought successful cases.
Mr Lewis told the judge that he had been given no advanced notice of NI's intention to seek "wasted costs" from Taylor Hampton.
Ms Rose told the court that News International would reserve their position over the next 21 days before making a final decision on whether or not they would financially target Taylor Hampton's handling of the Field case.
Join our new commenting forum
Join thought-provoking conversations, follow other Independent readers and see their replies