Page 3 caught up in a feminist booby-trap: Readers of 'The Sun' are in for an eyeful
Sarah Morrison
Saturday 17 August 2013 21:05 Comments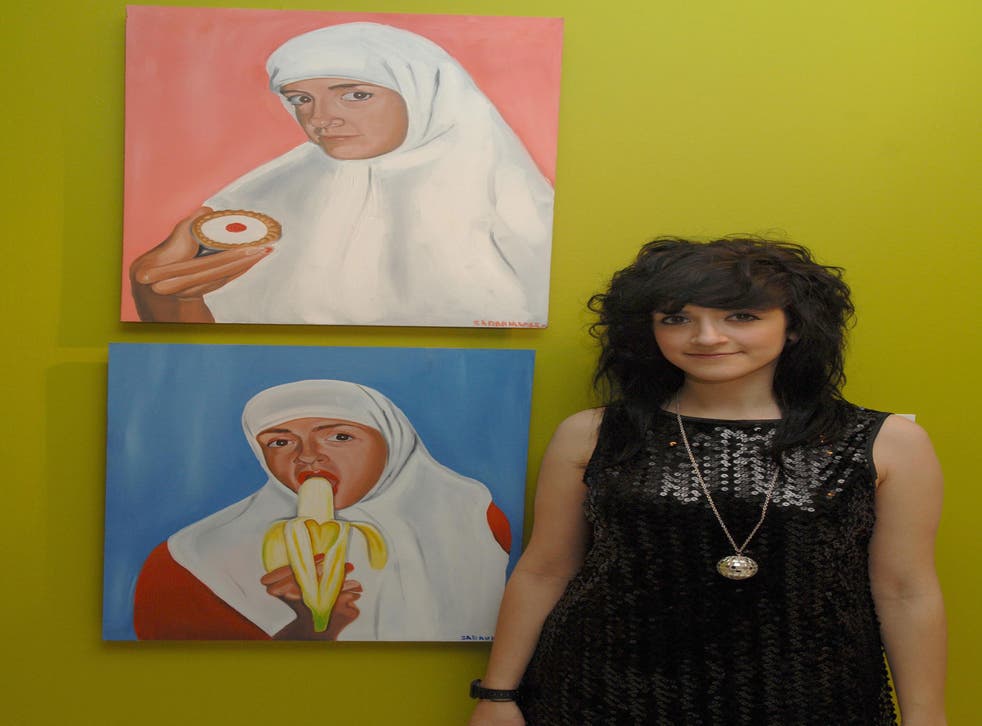 When one of Britain's most controversial new artists mocked up an alternative Page 3 and slipped it into a thousand copies of The Sun newspaper three years ago, she did it with the help of just 30 friends. Now, she has got up to 500 feminists on board.
Yesterday Sarah Maple, a 28-year-old visual artist and one of the UK's most imaginative and talented art graduates, asked hundreds of campaigners to join her in drawing up a replacement for one of the tabloid industry's most controversial pages.
And she was not left disappointed. Participants at the UK's feminist "summer school" in Birmingham swapped the page featuring topless women for one with images of the world's first female surgeon, a female vicar, a punk musician, Frida Kahlo, and even a scantily clad man. They will be encouraged to slide their creations into as many copies of The Sun newspaper that they can find.
Maple, who has always thought it "wrong" that breasts appeared on the pages of Britain's most-read tabloid, wanted to "mirror the ludicrousness of it" when she created her own Page 3: a photo of herself with huge plastic breasts and a black skirt. "To me, fake tits in The Sun are as silly as real ones in the newspaper," she told The Independent on Sunday. "I wanted to use humour as a tool to get the message across."
And it seems the message has been heard. The No More Page 3 campaign, which was launched last year by Lucy-Anne Holmes, called for The Sun's editor to "take the bare boobs out" of the paper. It has been signed by almost 115,000 people, including Girl Guides, MPs, Jennifer Saunders and Lauren Laverne. The Irish edition of The Sun even decided to swap the topless shots for images of women in swimwear.
Maple said: "When I first did [my mock-up], I felt very alone. I don't think there was much of a feminist voice at that time. But in the last few years, it's gone crazy – it's really quite remarkable. You always have to start with something small like this – it feeds into the rest of the culture."
Jo Harrison, a 33-year-old graphic designer from West Sussex, agreed. She drew a picture of the punk singer Kathleen Hanna, formerly of Bikini Kill and Le Tigre, for her Page 3 yesterday. She said: "It's about people having a stake in changing their culture. Just signing a petition is not as beneficial as getting stuck in."
Sophie Bennett, acting director of the campaigning movement UK Feminista, said the number of people getting involved in the "summer school" was "incredibly exciting". She added: "Women are routinely portrayed as dehumanised sex objects through things such as lads' mags and Page 3. But the feminist movement is fighting back and finding creative ways to reclaim the media."
Ms Holmes, founder of the No More Page 3 campaign, said the message was simple: "We want to see women represented with respect."
Register for free to continue reading
Registration is a free and easy way to support our truly independent journalism
By registering, you will also enjoy limited access to Premium articles, exclusive newsletters, commenting, and virtual events with our leading journalists
Already have an account? sign in
Join our new commenting forum
Join thought-provoking conversations, follow other Independent readers and see their replies